Time Out With…
Tony Fortuna
By Patricia Canole
New York is a beef-loving town. Just look at the many temples of dry-aged beef: Steakhouses and steak restaurants that line Manhattan streets. From old classics that tout porterhouse to new-wave establishments where you get your medium-rare sirloin with a side of pasta is what makes this city the restaurant capital.
But when the coronavirus pandemic arrived, restaurants and their staff and the New Yorkers who dine out more than they eat in were jolted into a new reality. Tony Fortuna, the owner of the Upper East Side TBar Steak & Lounge, recently said that 30 percent of the city's restaurants might close in the wake of the pandemic. He recently said that many restaurateurs might decide it's just not worth it. Currently, TBar is serving food for takeout/delivery. Eventually, when restaurants finally reopen, safety/health measures will have to be considered. Packing diners in close together will no longer be the norm. Owners are facing trying times now and into the future.
Tony Fortuna, who recently opened a second TBar in Southampton, is in it for the long haul. When you meet him, you sense old school professionalism but also a sensitivity to the changing tastes of the times. Finding time in his busy schedule, we caught up with the restaurant owner who told us how it all began.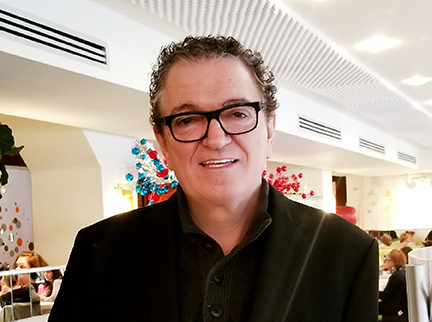 Was cooking always in your future?
I was born in Cassino, Italy. Eventually, the family immigrated to the U.S. and settled in Michigan. With six children at home, my mother was always cooking, and we still had to do our part. From an Italian family, my parents would do everything on their own—make their prosciutto, sausages; you name it. This was to keep alive traditions from back home. It was very inspiring.
What inspired you to get into the restaurant business?
While working at my uncle's restaurant in France, I fell in love with the hospitality business and the French culture. I loved interacting with people.
Is TBar your first and only restaurant?
I've opened quite a few restaurants in New York for others. I became partners with Charlie Palmer through the suggestion of his wife, Lisa, whom I worked with at Tavern on the Green and Lafayette. We opened Lenox Room in 1995, which was revamped in 2007 to the present-day TBar Steak and Lounge.
What distinguishes your restaurant from other steakhouses in New York City?
We are not the classic steakhouse. Steaks make up only 40 percent of our menu. TBar has a diversified menu that is prepared fresh and is consistently delicious. We're not a restaurant that changes the menu every day, because our customers love what we offer.
Tell us more about the new TBar Southampton.
The occasion came up, and I noticed that our customers have houses there in the summer. For us, it was a winner from the beginning. We do the same menu with the same quality.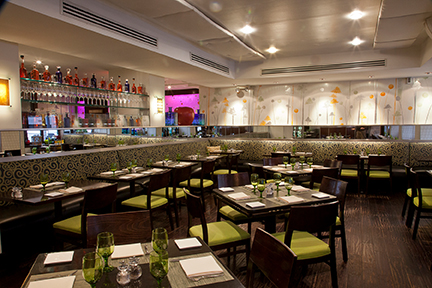 At day's end, what is the secret to your success?
Quite simply, it's consistency which is the No. 1 goal. Take care of your customer, and the customer will always come back.
How has the natural/organic/health menu impacted both restaurants?
Besides the steak portion of our menu, we offer many healthy items that our customers enjoy. I'm happy that most of our menu choices are locally fresh, natural, and organic.
How do you select your beef? Is there one purveyor you work with and trust?
There are many good purveyors in the city, but once we zeroed in on four main vendors, we were faithful to them. And they have been loyal to us with their quality
How does Tony Fortuna relax? Do you have hobbies?
For me, relaxing on a day off is staying at home, ordering in, reading the newspapers, and watching Netflix.
What does the future hold for Tony Fortuna?
Before I retire, I would like to open another dream restaurant. Something that caters to everybody with a Mediterranean-inspired menu of fresh, healthy food along with fish and sushi.
Anything else you would like to add?
For today's diner, there's no doubt you want to try a little bit of everything. That's what makes TBar successful, because we have the image of a steakhouse, but offer so much more!
For more information on TBar Steak And Lounge, visit tbarnyc.com.