My New York Story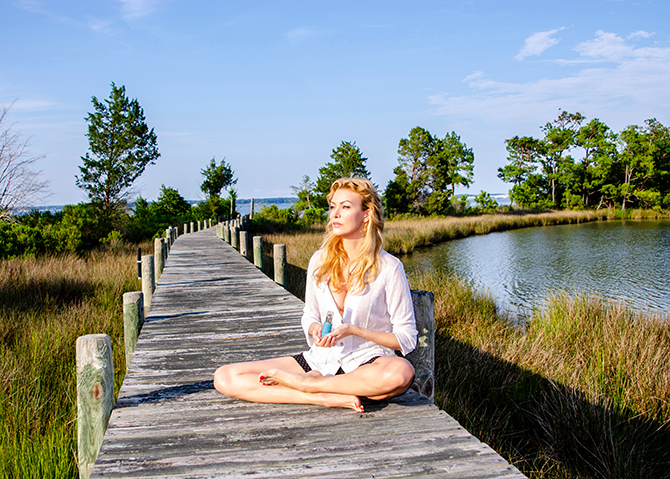 By Eha Urbsalu, Viking Beauty Secrets
Hygge is a Danish-Norwegian word describing the art of being cozy while practicing the art of self-care and wellness at home. It is a lifestyle practiced in all Northern European countries, a pearl of wisdom and willingness to let the calm of nature be a part of one's life.
These past months have been unprecedented, and the global health-crisis has taught us about the importance of self-care and health rituals. The external stress and anxiety caused by this crisis was something even the toughest of New Yorkers had a hard time dealing with. For many, these changes also reflected on the skin, which I have always been conscious of ever since moving to New York City.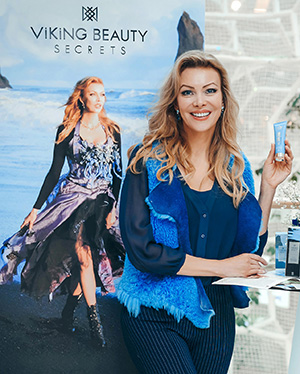 THE ROAD TO NYC
I was born in Estonia, which at the time was part of the Soviet Union. I studied at a specialized music school, which kept me busy for most of my childhood. During my last year of high school, I won the Miss Estonia and Supermodel of Soviet Union competitions, which led me to compete in the Supermodel of the World. I placed 4th and the organizer, Ford Modeling Agency, brought me to New York City. It was 1989; the city was overwhelming, and I spoke little English. But it was exciting! Eventually, after traveling around the world modeling and acting for a few years, I returned to New York and enrolled in Hunter College. This is when I finally felt like I belonged here. I was a New Yorker!
However, my skin and health prompted problems shortly after moving to the city. I never had acne, yet once settling down in New York City, my skin was breaking out. One time, after three terrible colds, my good friend Sherry took me to a Second Avenue health food store for their wheatgrass juice and loads of organic greens. This was the first time I ever heard the word organic.
Growing up in Northern Europe, I had never thought about the words organic and clean beauty. We always used local, natural products made from plants native to our lands. These Nordic super antioxidant berries for skin care and health benefits for centuries. They are our Viking beauty secrets, and even my mother, in her late 80s, still has rosy cheeks and healthy skin. 
Throughout these exceptional experiences, my passion for health and wellness remained the most impactful on my life. I have allowed myself to realize that life does not need to be in one straight line. It was at this point that I realized that my lifestyle was not sustainable to remain the healthy, positive person that I knew I was capable of being.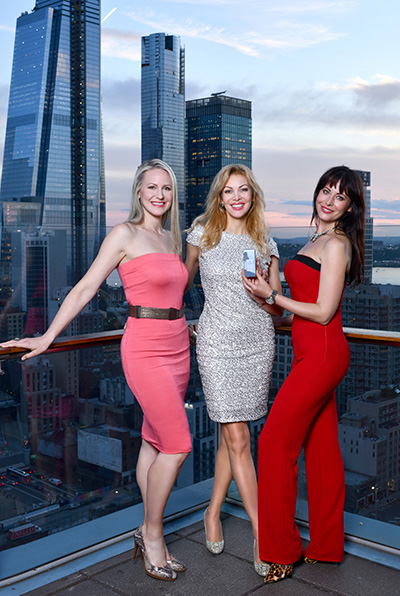 THE REAL SECRET
I learned about the chemicals in skincare, and food sold in America. It was disturbing to find out that while the European Union bans over 1,300 chemicals from skincare, the U.S. only bans 30. I realized we needed to eliminate these chemicals and return to the calming Nordic beauty rituals and unpolluted ingredients.
So, for the next decade, I kept bringing skincare products from Estonia to my model girlfriends here in New York, until finally, I started my skincare brand, Viking Beauty Secrets.
Nordic super-antioxidant berries such as rowanberries, cloudberries, and sea buckthorn have become our principal ingredients. These nutrient-packed berries provide a megadose of natural antioxidants, carotene, essential fatty acids and vitamin C. They provide that "Scandinavian Glow" and protect the skin from radical damage and support cellular regeneration. It makes a difference where plants grow. Northern Europe is the eco-friendliest region of the world. It is sparsely populated, with the cleanest air and soil, and consistently scores high on the Yale Environmental Performance Index.
Because there is so much confusion about green and clean, I had all Viking Beauty Secrets products Greenlife Cosmos EcoCert Organic Certified. EcoCert is the largest certification agency in Europe that audits all raw ingredients from plant to bottle. Already our second product, a certified Organic Day Cream with Sea Buckthorn, won the Best Moisturizer of 2019 Award from Think Dirty, the Canadian company that verifies skincare ingredients.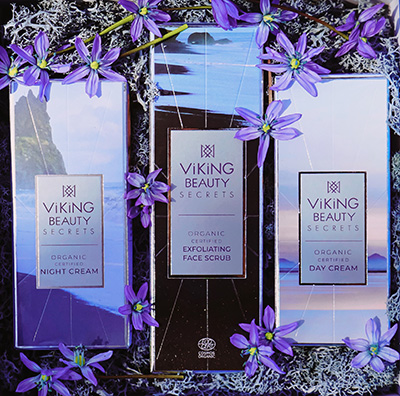 BEYOND ORGANIC
Our company sets standards beyond organic and natural; we are also a sustainable skincare company. Our certified Organic Exfoliating Face Scrub is made with Icelandic volcanic sand and rowanberries, the only scrub offered in the U.S. In fact, many scrubs selling in the U.S. still use plastic microbeads, which harm our fragile marine life, and later humans ingest them through food sources. We care about the oceans and clean water. Our ambassador and brand partner, international swim champion Merle Liivand, made the Guinness Book of World Records by swimming 10K in a mermaid tail to bring awareness to all the chemicals and microbeads used in skincare products. We use glass bottles for our creams, and our scrub is in recycled post-consumer material, with all packaging being 100 percent recyclable.
Recent events have taught us we cannot control the world. However, we can control what chemicals we ingest through our food and what we apply to our skin. We can choose organic, non-toxic products that do not harm our immune system, while also helping our environment. Adapting mindful self-care practices and being more Hygge can get us through anything.
For more information on Eha Urbsalu and Viking Beauty Secrets, visit vikingbeauty.com.