The Mane Event
Hair Care Products For Lustrous Locks
By Patricia Canole
Overwashing, chemical treatments, heat from styling tools are some of the most common causes of damaged hair. While hair bleaching involves harsh chemicals that erode hair cuticles (the outer layer of each strand that seals in moisture), blow dryers and flatirons can result in parched hair fibers (which live deep within each hair cuticle), leaving locks dull and brittle. The result: hair is dry, which leads to split ends, breakage, and frizz. So how to avoid these disasters? Look at our list of products to use regularly for a healthy head of hair.
Less is more: It's always a good idea to give your hair a break—especially if you're trying to achieve healthy hair. Cleansing hair every other day with nutrient-rich formulas like Briogeo Be Gentle, Be Kind Matcha + Apple Replenish Superfood Shampoo and Conditioner. The result? A well-balanced scalp plus smooth, fortified hair that gleams with health. Info: briogeohair.com.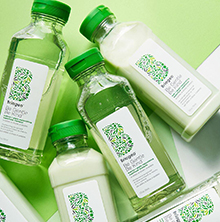 Hitting pause on any color or texture treatment is the first step in mending overprocessed hair. This is the time to use an at-home treatment like Olaplex Hair Perfector No. 3, which rebuilds hair from within. Use the reparative formula on dry hair once a week, leaving it overnight to penetrate strands. Wash out the next morning to see and feel a difference. Info: olaplex.com.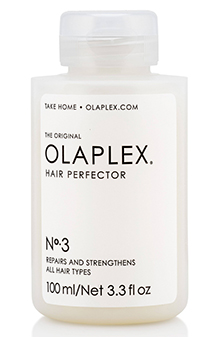 Conditioning hair is essential in creating the best styles. Moisturizing products to look chic and polished include Moroccanoil Mending Infusion Oil. Apply along ends to lock in moisture and give the appearance of freshly cut hair.
Info: moroccanoil.com.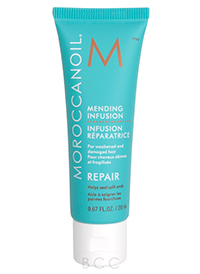 ---
Let's face it: Heat means dry, damaged hair. But thankfully, there are tools out there that are crafted to dry and style hair without using excessive heat efficiently. Opt for products like Dyson Supersonic Hair Dryer, which is engineered to protect hair from extreme heat damage. Innovative fastest drying+ and controlled styling help increase smoothness, increase shine, and decrease frizz and flyaways. Info: dyson.com.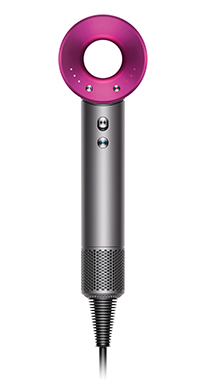 Aside from air-drying strands, hair towels and heat protectants are your best defense against thermal damage. A good way to achieve the best results is to blot wet hair with Aquis Lisse Luxe Hair Towel gently. Not only does it help dry fine/damaged hair faster without friction, but it's also super soft to the touch. Info: schlocker.com.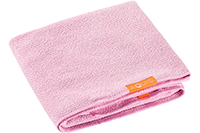 Have you ever noticed how some hair seems to have a silky sparkle? Their locks almost seem vibrant. Mixed Chicks Hair Silk will solve this problem. Add a few drops to your palms and apply to hair leaving it radiant and soft. Best of all, it works on both curly and straight looks and the perfect must-have for a finishing touch to styling hair. Info: mixedchicks.net.