ON THE SMALL SCREEN
By Jenny Peters

BIG MOVIES PIVOT TO SMALL SCREENS
BARB & STAR GO TO VISTA DEL MAR
Lionsgate/On Demand
Like most of the movies included here, Barb & Star Go to Vista del Mar was expected to be a big box-office hit for Kristen Wiig and Annie Mumolo. That pair scored an Oscar nomination for their first screenwriting collaboration, 2011's Bridesmaids. This comedy is their follow up, as they co-star as sheltered Midwestern gals who head to Florida for a fun-in-the-sun getaway that goes hilariously wrong in every way.

BLITHE SPIRIT
IFC Films/On Demand
Noel Coward's timeless comedy of séances, ghosts, and assorted craziness returns yet again to the screen, this time with Judi Dench playing wacky Madame Acarti and Dan Stevens as the novelist with two wives (one alive, one not so much). Isla Fisher and Leslie Mann round out the lunacy here; and once you've seen this one, try David Lean's 1945 classic Oscar-winning take, too, with Margaret Rutherford and Rex Harrison in fine form.

JUDAS AND THE BLACK MESSIAH
HBO Max
The Oscars are odd this year, as films releasing until February 28, 2021, are eligible for 2020 nominations. This intense movie that is getting a lot of late-entry traction follows the Black Panther movement in '60s Illinois and is inspired by true events. It stars LaKeith Stanfield, Daniel Kaluuya, Jesse Plemons, and Martin Sheen and is directed by first-time helmer Shaka King.

MALCOLM & MARIE
Netflix
Emotional highs and lows hit this couple as they celebrate an important day. Emmy winner Zendaya and John David Washington star in this romantic two-hander shot during COVID-19 restrictions. They are the only people we see throughout this film which was originally planned for theatrical release.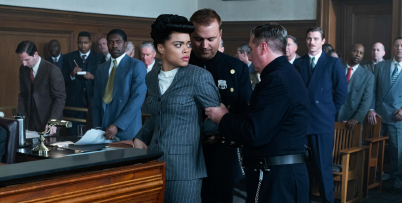 THE UNITED STATES VS. BILLIE HOLIDAY
Hulu
Andra Day stars—and sings—in this fact-based story of Billie Holiday's fraught relationship with the FBI throughout the '40s and '50s. Oscar nominee Lee Daniels directs this disturbing, emotional look at what one of the world's greatest singers went through in the years before the Civil Rights movement took hold in America. Trevante Rhodes and Natasha Lyonne co-star.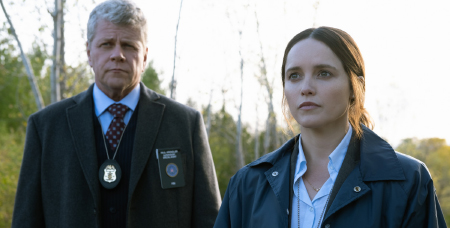 TELEVISION REBOOTS
CLARICE
CBS
In this movie-to-TV reboot, FBI agent Clarice Starling, familiar from The Silence of the Lambs 1991 film and the earlier 1988 novel, is back at work, one year after facing off with serial killer Hannibal Lecter. Starring Rebecca Breeds as the woman whose bravery is tempered by her emotional fragility, this series has her chasing down other bad guys (and gals).

THE EQUALIZER
CBS
Queen Latifah takes over the role that Edward Woodward made his own in the 1980s and Denzel Washington took to the big screen in two outings in the 2010s. She's doing the same shtick, as a former CIA operative now acting as a vigilante and avenger secretly fighting the evil forces of big city New York.

SUPERMAN & LOIS
The CW
It may seem like Superman & Lois never actually left, but this reboot of the 1993 TV series Lois and Clark sets itself apart by having the superhero now married to Lois and with two sons to raise. They live in Smallville (naturally), where evil is lurking. Emmanuelle Chriqui and Dylan Walsh join leads Tyler Hoechlin and Elizabeth Tulloch in this oft-told, action-packed love story.

ACTORS TURNED FILM DIRECTORS
FALLING
Quiver/On Demand
What does a successful actor do when he turns 60? Directs a movie, of course! At least that's what Viggo Mortensen did, with Falling. He also stars in his debut-directing outing which is a drama of a gay family man whose conservative elderly father (Lance Henriksen) moves in and makes everyone miserable.

LAND
Focus Features/On Demand
Actress Robin Wright took her time settling into a film director's chair (she's 54), but she spent hours practicing on the set of House of Cards, getting 10 episodes at the helm under her belt there. In Land, Wright also stars, as a woman at the edge of her rope, choosing to face death in the wilderness to life in the rat race.