Weekend Brunch
Dining In The City You Love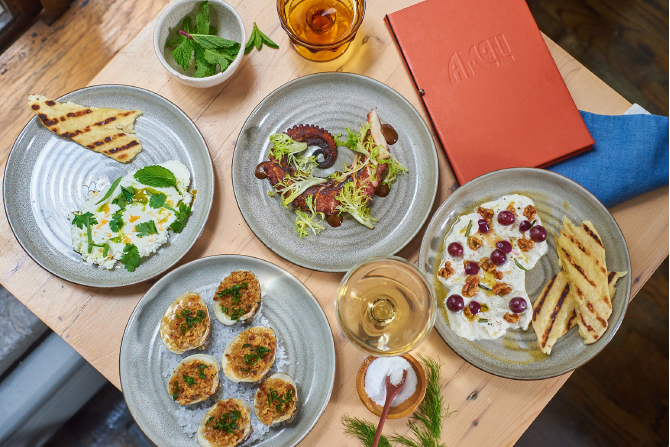 By Patricia Canole
There are so many things to love about a weekend brunch, a meal where you can order breakfast bites like eggs (any style), pancakes, bacon on the side, or even savory dishes like burgers and BLTs. Add a Bloody Mary or Mimosa, and you have the fixings for the elements of a good meal—even in this age of pandemic.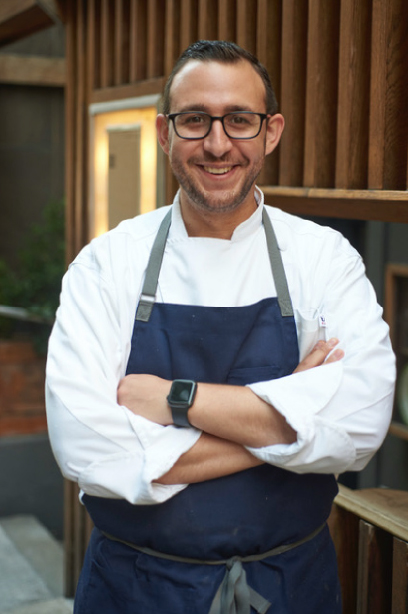 With indoor dining banned indefinitely, restaurants have been creative in their outdoor dining presentations. Heaters, enclosed greenhouses, bubble-like igloos make dining a more pleasurable experience for any New Yorker. So be adventurous and hit the brunch scene on Valentine's Day weekend (or for that matter any weekend!). Here are two offerings that will not disappoint.
AMALI
Located on the Upper East Side is Amali Restaurant. Former General Manager of Resto, James Mallios, opened this favorite farm-to-table Mediterranean restaurant ten years ago. Since then, it has received critical praise for its outstanding cuisine and sustainable practices from the James Beard Foundation, The New York Times, and most wine publications. The curated wine list consists of over 400 labels to please all tastes
The name Amali is inspired by a region encompassing much of the modern-day Mediterranean. It signifies the cultural commonality shared by many countries in the area. And although Amali's indoor dining experience captures a comfy and modern-designed feel with rustic woods and a warm atmosphere, the outdoor space is just as inviting with a soothing ambiance and a menu to match.
Executive Chef Alex Tubero's menu draws its influences from classic ingredients such as seasonal vegetables, whole grains, olive oil, cheese, meat, and fish. What's unique about Amali is it sources food the way they do in the Mediterranean—locally. It makes a difference in the food and dining experience.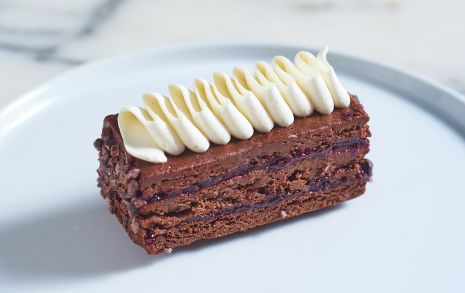 There is an excellent Santorini Breakfast with assorted cheeses and charcuterie and daily pastry or Shakshuka with tomato, hen eggs, and flatbread. For hearty appetites, try the Leg of Lamb Sandwich with mint, horseradish, and fries. The pasta portions range from an excellent Tagliatelle Bolognese with Parmigiano Reggiano to an addictive Frascatelli with calamari, red prawn, king crab, and breadcrumbs. Not to be outdone are the Smoked Trout and Cascun Farms Chicken entrée salads. Tiganethes with raw honey and candied walnut or Chocolate Cake are great choices to complete your dining adventure.
It's often difficult trying to find authentic-style Mediterranean food in Manhattan. Reserve a table at Amali for a farm-to-table dining experience that is sure to have you coming back for more.
For more information on Amali, visit amalinyc.com. Delivery and take-out are also available.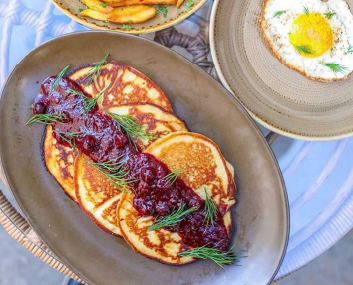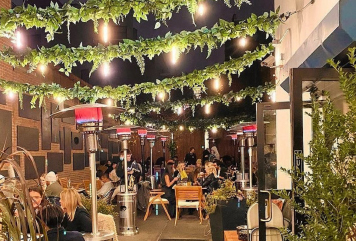 TEN HOPE WINTER GARDEN
Ten Hope is a welcome addition to the Williamsburg neighborhood. Perched on Hope Street, it will instantly transport you away from a strained New York City and into a calm, little world in the shadow of the Williamsburg Bridge. Owner Bill Zafiros, who has brought us Governor's Beach Club and Ambrose Beer & Lobster, invites diners to the outdoor Winter Garden, a perfect setting for a weekend brunch with family and friends. The spacious vine-draped 2,500-square-foot patio is nestled next to the main restaurant, complete with heaters for dining comfort.
Start in style with a Mimosa or Bloody Mary. Or perhaps a specialty cocktail will surprise and delight. A popular favorite is the Jalapeno Margarita, which balances a kick from its spice to the beverage's natural sweetness. Wine and Champagne by the glass and bottle, as well as draft and bottled beer, are also on the menu.
Executive Chef Travis McGinty's hints of Mediterranean cuisine is undoubtedly noticed in the appetizer Mezze Platter of tahini hummus, whipped feta, babaganoush, and taramasalata served with freshly warmed flatbread and olive oil. The brunch entrees satisfy with Lemon Ricotta Pancakes and wild berry compote. For those who prefer taking a much more traditional route, opt for the 8 oz. Classic Cheeseburger topped with white American cheese, caramelized onion aioli, bread and butter pickles and a side of fries. The menu also features a tempting Breakfast Bowl of seasoned potatoes, sausage, gravy, mozzarella, poached egg topped with parsley oil. A splendid way to complete this meal: Cheesecake (of course!) with fruit compote.
For more information on Ten Hope Winter Garden, visit tenhopbk.com. Delivery is available