The Coop
A New Way To Dine
By Harry Brads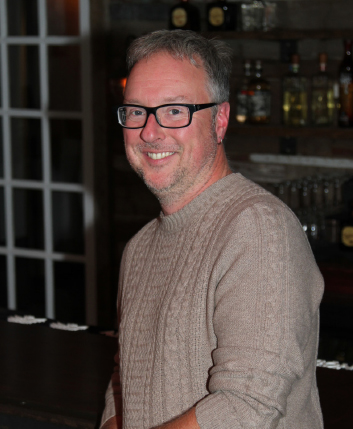 It didn't take long for the owners of Southampton Social Club, Union Burger Bar, and Union Sushi & Steak to create a new concept in Southampton. Restaurateurs Ian Duke and David Hilty have opened the first ghost kitchen called The Coop. And, as food guru Ian puts it, The Coop serves chicken that is "scrumptious."
Within the Southampton Social Club (closed during the off-season but open for private events only), The Coop's ghost kitchen enables customers to order delivery with curbside pickup via the website or phone. Besides the website menu, there are daily specials. While there will be no indoor or outdoor dining, The Coop will be available for catering small gatherings and events.
"With the success of Union Burger Bar, it was absolutely part of crossing the idea of there being a ghost kitchen because of the number of take-out and to-go business we've done these past couple of months. Now that dining outside is nearly impossible, we think there'll even be a further rise in people wanting to phone and order delivery," Ian Duke says. "We're excited because we're keeping people employed. In fact, we're employing more. We're just trying to continue through this horrible pandemic."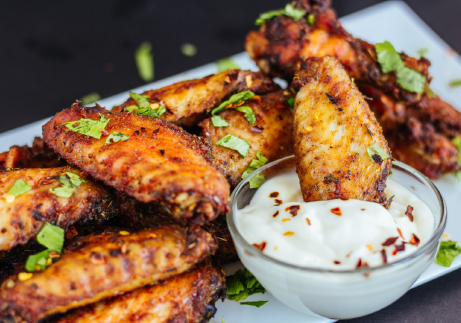 TOP FAVORITES
Available on Uber Eats, Grub Hub, and Door Dash, a variety of fried and rotisserie chicken options are featured with a wide assortment of sides. A few items to note that separate The Coop from others include the Barbecue Chicken Sandwich with Sweet Baby Ray's BBQ sauce, chipotle mayo, cabbage, and apple slaw. The biscuits topped with Fried Chicken and covered in a rich sausage gravy are to die for, and the Fried Chicken Bowl brings mashed potatoes, fried chicken, corn, scallions, cheddar cheese, and rich gravy together for a dish best described as simply fantastic!
You can also order as many as 100 wings for a party (the chef recommends the mango habanero sauce, but the others available include Louisiana hot sauce, teriyaki and BBQ), and that comes with homemade bleu cheese, celery, and carrots. The menu also consists of a Chicken Caesar Salad and Hamptons Wedge Salad with applewood bacon bits. Altogether, there are various sides, including biscuits, creamed and fresh corn, glazed honey carrots, mac and cheese, and sweet potato fries. Beverages include ice cream floats, soft drinks, house-made sweetened and unsweetened iced tea, bottled beer, wine, and sparkling cocktails.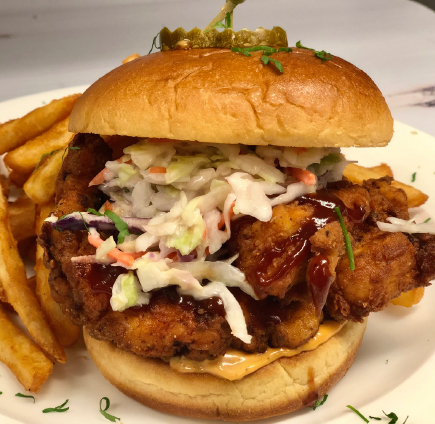 A SUPER SUNDAY
If you're looking to cater an informal Super Bowl Sunday or a family dinner, consider The Coop. Delivery is available to New York City. The Dinner Party Package features an abundance of signature dishes, including 32 Wings with a choice of sauce; 12-piece satchel of Fried Chicken; 3 breasts, thighs, wings and drumsticks; one whole Rotisserie Chicken, and 6 large sides of your choice.
"Ultimately, I find people always have conflicting perspectives on what they want to eat. What we're doing is incorporating the best of both worlds. There's the ridiculously great tasting fried chicken and the mashed potatoes with gravy and creamy corn," Ian says. "But we're also going to have the healthy rotisserie chicken with fresh sides like Brussels sprouts and roasted broccoli that are all farm to table. The chicken that we're using is cage-free, antibiotic-free, and hormone-free. There's something for everybody."
Despite the pandemic and shutdowns, owner Ian Duke has soldiered on during these challenging times. Along with The Coop, he and his team have launched the award-winning Sushi and Steak in Southampton and the smash hit outdoor restaurant The Baylander (built on an actual aircraft carrier) on Manhattan's Upper West Side. These plus the team's Southampton Social Club, Lucky's Famous Burgers, Prohibition Live Music Bar, and Union Burger Bar complete the culinary package.
For more information on The Coop, visit thecooptogo.com or phone 631-984-1284.