Paws Down…Tails Up
Heart-Healthy Treats For Dogs & Cats
By Melanie Carden
Whether it's a training reward or just a "you're so cute" treat, the itty-bitty morsels we give our pets have a big impact. As pet owners, we want to shower them with love, but some traditional treats can be bogged down with empty calories, artificial flavors, chemicals and preservatives that can be detrimental to your buddy's health.
The treat market has evolved! Not only can we easily avoid pet junk food, but support health, wellness, and specific dietary and their ultimutt health needs—with treats. From fish skins to fruits and CBD to Omega-3's—we've rounded up some of the outstanding examples of natural, nutrient-dense treats out there. We give these healthy innovators a big round of ap-paws.
CBD FOR MOBILITY
ElleVet's peanut butter CBD chews significantly improve dog mobility and comfort. In a 2018 clinical trial, a whopping 80 percent of dogs showed major improvement. Veterinarians at Cornell University endorsed ElleVet Sciences as the new scientific standard. Your fur-baby may not want to listen to all the science-jargon, but he'll be thrilled with the results! Info: ellevetsciences.com.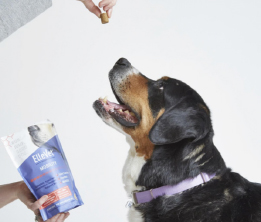 YOUR BOO FOR LIFE
Boo Boo's Best sources wild salmon from only two locations: Alaska and Washington. Loaded with salmon's Omega-3 Fatty Acids, these low-calories goodies benefit the joints, skin, coat, heart, and immune system health. Your pup will go to great lengths for these tasty morsels—better keep them under lock and key! Info: booboosbest.com.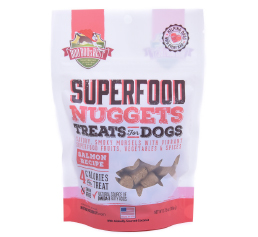 CARE WITH CHARLEE BEAR
Made without wheat, corn, soy, artificial flavors or preservatives—Charlee Bear's Bearnola Bites are like home-baked treats. With flavors ranging from pumpkin to blueberry, they serve up a tail-wagging taste-spectrum. The perfect size for treating or training—these bites are made with love. Info: charleebear.com.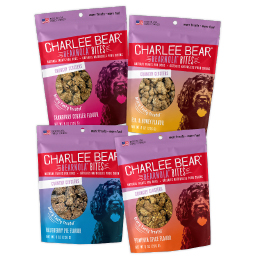 WAGS AND WOMEN
This gift box comes from Women's Bean Project whose mission is to change women's lives by increasing self-sufficiency through social enterprise. These all-natural, vegan, and gluten- corn- and soy-free dog treats are made with only six ingredients—and will inspire some serious wags! Info: womensbeanproject.com.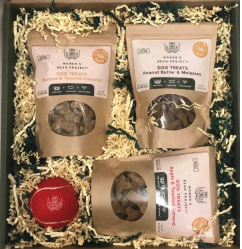 PICK A POLKA OR TWO
Dogs go doodles for dried fish skin! Polka Dog Bakery hand rolls and slowly dehydrates the skins of Alaskan-caught cod to make these one-ingredient treats. Even their Lucky Duck treats have just two ingredients: potato flour and farm-raised duck. Their website boasts "bulk" ordering options—so stock up for Fido. Info: polkadog.com.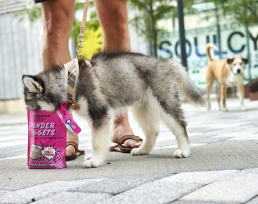 POOCH SMOOCH
I Heart Dogs partners with over half a dozen non-profits, from Pets & Vets to K9 Body Armor. But their devotion extends to their nutritional products as well—including these crave-worthy Dental Bites which tackle tartar, plaque, and bacteria. They also added a prebiotic to promote good gut health to support fresh breath. Info: iheartdogs.com.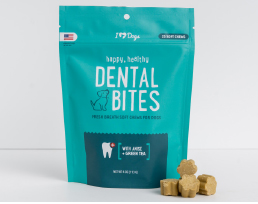 DOG-TOR DEVELOPED GOODNESS
Award-winning veterinarian and author, Dr. Gary Richter, MS, DVM, is the man behind these meaty bites. With premium treats for dogs and cats—your fur-baby's health is paramount. These tasty chicken liver treats can help your cat maintain a healthy weight, support digestion and boost overall health. Info: ultimatepetnutrition.com.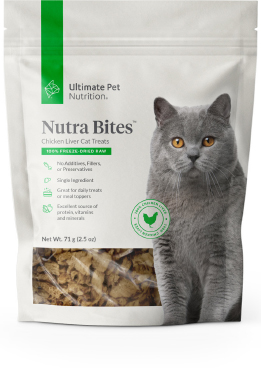 CHOOSE MOO CHEWS
Made in Colorado with local ingredients, these dog chews are made with only milk and apple cider vinegar. No preservatives, fillers, or mysterious chemicals! With a bone-like feel, they are harder than bully-sticks (but a little softer than antlers). They don't splinter and are easily digestible. When you choose Moo Dog Chews, you're supporting a small, family-owned business. Info: moo-dog-chews.com.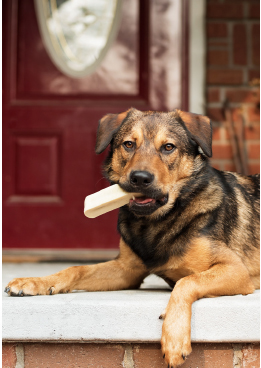 NO HI-JINKS HERE
Sometimes we have to say, "no" to our pups. Jinx makes it easy with no corn, no soy , no gluten, and no artificial flavors. These Peanut Butter and Blueberry Biscuits pack a woof-worthy wallop with only four ingredients: oat flour, peanut butter, blueberries, and chia seed. The company offers kibble, treats, or super S-WAG bag bundles. Make room for a bit of pep in your pup's step. Info: thinkjinx.com.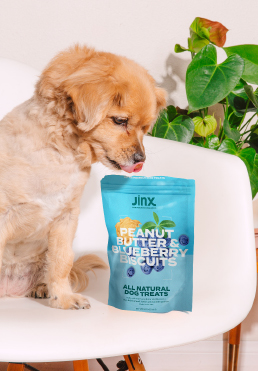 FRESH FETCH
Looking to rotate in some plant-based treats? Fetching Fields makes treats that are good for your bestie—and the planet. With a sustainable approach, these bars use only human-grade, gluten-free, non-GMO ingredients. Each package has 10 soft bars—which can be broken apart for treating (60 bites in each bag). Info: fetchingfields.com.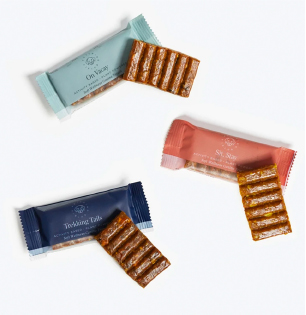 DOG GONE GOOD
We are so fur-tunate to have our dogs in our lives. Treating them with the best ingredients is only natural. The nutrition team at Just Food for Dogs makes it easy with their dog treats done the healthy way with no feed-grade ingredients or preservatives, additives, or growth hormones. Info: justfoodfordogs.com.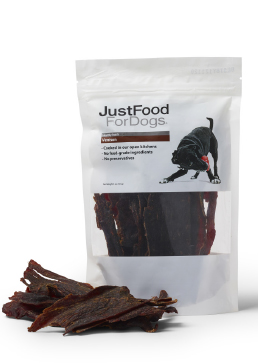 TOP OF THE PACK
Ageless Paws is at the tippety-top of the woof-pack with their freeze-dried, single ingredient meal toppers and treats. Grain-free and ethically sourced, these delicious bites allow you to naturally address health challenges that your dog or cat may face. For cats and dogs alike, Ageless Paws is the purr-fect crowd pleaser. You can't go wrong with the Liver & Lox or Bison but be sure to watch for their limited-edition varieties too! Info: agelesspaws.com.