MILLO
A Boutique Grows In Brooklyn
By Bailey Beckett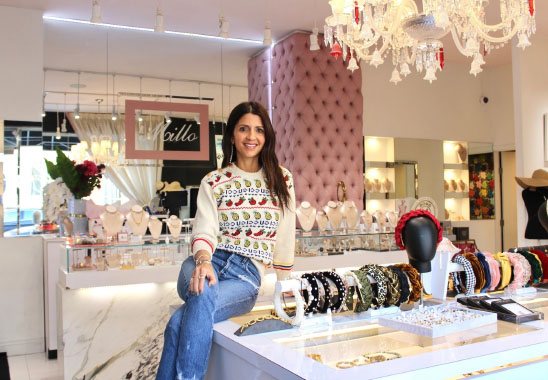 New York is blessed with ultra-chic shopping experiences, from Bergdorf to Saks and Bloomies. But one boutique has AMEX cards charging across the five boroughs: Millo, an understated Brooklyn haven for discerning, fashion-conscious women who want a curated, personal experience. The small store—well, compared to the 8 level BG—has done the shopping for you. From beauty and fragrance to jewelry and accessories, everything sold here is personally selected by its namesake Millo Haddad.
"There is nothing online, or in my store, I wouldn't wear or experience myself," says Millo, who travels the world visiting designer showrooms, international art festivals, and fashion shows for the inspiration behind her assortments. "My customer is searching for a way to define and highlight their style. It's such a joy to help them express that visually."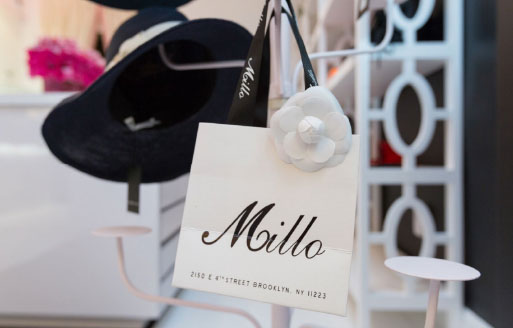 DIVERSITY IS KEY
Since its founding in 2011, the store has become a multi-branded beauty and jewelry retailer of excellence, including its store and e-commerce site, which offers an incredible selection of products. Together, they offer items from more than one hundred designers—from heritage brands like Anita Ko, Natura Bisse, and Diptyque to newer, niche favorites like Dr. Barbara Sturm and Byredo. There is also a wide selection of men's fragrances from the world's top perfumers including Tom Ford and Creed.
"Diversity is key," says Millo. "While traditional style is important, you have to give women options to mix and match, experiment with looks, and step out of their comfort zone every once in a while," says Millo. "We take great pride in the variety of the selection we provide to our clients.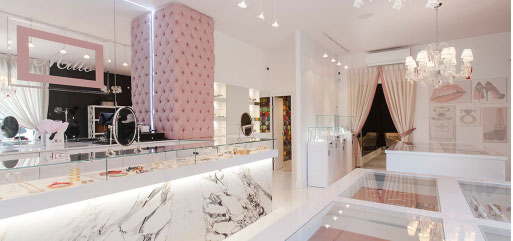 Adding to the luxury experience are soon-to-start spa indulgences, including a full menu of customized treatments, including microdermabrasion, oxygen, and LED facials. Nationally recognized makeup artists are also available to provide one-on-one consultations or master classes. Simultaneously, customer 'Piercing Parties' has become a fan-favorite, allowing clients to showcase their recent purchase while meeting with brand designers.
Says Millo: "It's not just a store and site, it's an experience.
For more information on Millo Brooklyn (2150 E 4th Street),, visit millo.com