HIGH & MIGHTY
Since their debut in 1923, high top sneakers have been the optimal athletic shoe, boasting both ankle support and a cool profile. Today, sneakerhead faves run a multiple-style gamut, and once I found Cat Footwear's unisex CODE Hi Hex high tops, I was a convert. From their leather uppers and minimalist gestalt to their quality and comfort, they checked all the boxes. And while they come in Black and Star White, I say go for colorful with Cat Yellow for brilliant spring! Info: catfootwear.com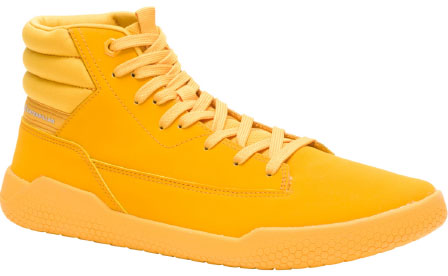 WELL-CONNECTED
Does your MacBook have a USB Type C hub? (The newest models all do.) Then life just reached Techno manageable status via Kingston Digital, Inc.'s Nucleum, a must-have 7-in-1 hub that houses not only USB-C and A ports, but also HDMI and SD/microSD card slots—all usable simultaneously. I know, awesome. A mere 5" long and under 2" wide, the hub is just about as versatile as it gets. I suggest checking out the website for the full picture. Info: kingston.com.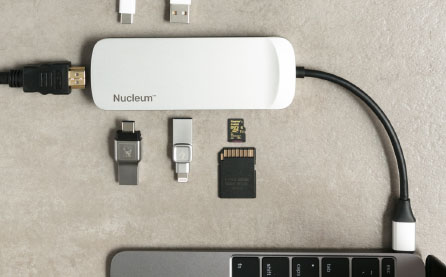 ASTRAL SELECTION
Gemstones, crystals, and aromatherapy are key aspects of Moxie Malas' inspiration infused jewelry. These lovely bracelets reflect the wearer; through Moxie Monthly subscriptions, they are eye-opening. I was drawn to their Zodiac Collection, with Aries being the sign that overlaps March and April. Each can be used as a diffuser by adding essential oil to its lava stones. Rock stars, for sure! Info: moxiemalas.com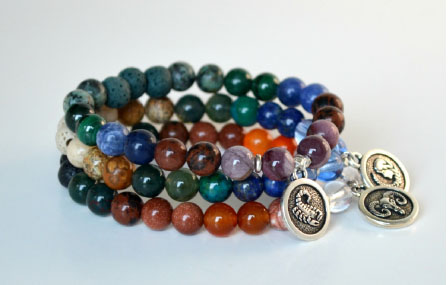 MOVEABLE FEASTS
With Earth Day on the horizon and plastic accumulation outpacing recycling, we not only need to clean up our act, but we also can. Overwhelmed? Start compact, with ECOlunchboxes' modular Three-in-One Classic nesting bento set. Sleek, stainless, and ideal for anyone heading back to school/office/picnic-land or, like me, my desk at home. A lidded snack-size box pulls out, expanding the top tier's capacity. I give it two forks (or chopsticks) up! Info: ecolunchboxes.com.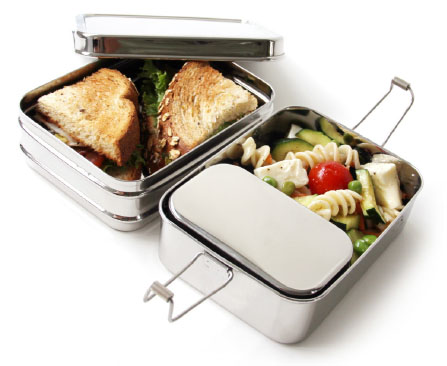 SIGHT FOR SORE EYES
Over the last few years, actor/director/producer and talk show host Drew Barrymore has parlayed her innate charisma into product lines for home and beauty under the FLOWER by Drew umbrella. But for me, it's her FLOWER Eyewear Blue Light Glasses that stand out thanks to my steady diet of laptop and cellphone use. Their yellow tint and layers of anti-blue light coating work in tandem as vision preservers, while the frame selections are fiercely on-trend. Info: flowerbydrew.com/flowereyewear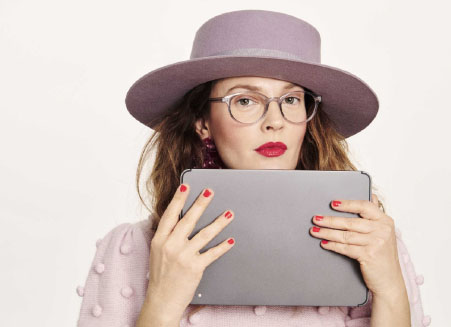 LIGHT ON YOUR FEET
For a while now, I've been wanting to test drive Bombas socks and seeing their Women's Wild Wear Calf Socks in the confetti of safari patterns; I was more than primed to go all-in feet first. I am happy to report that each pair's design whimsy is well-matched by comfy in terms of style. Additionally, their materials—a combination of 63 percent cotton, 30 percent polyester, 6 percent rubber, and 1 percent spandex—add up to a lightweight softness that I highly recommend! Info: bombas.com.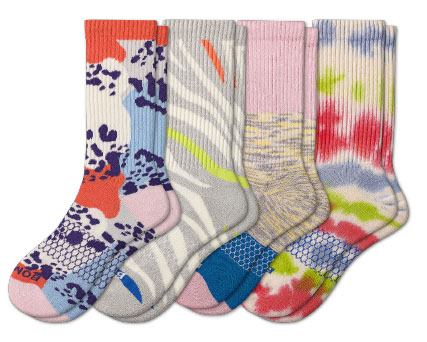 NEATLY PRESSED
In a world where product titles don't necessarily tell it like it is, I fell for the straightforward BruTrek French Presses. It is created for those who like our coffee freshly brewed in bucolic—even rugged—open-air surroundings, BruTrek's caffeine dispensers come in two sizes: 32 and 48 fluid ounces. As for the product, think posh café-style anywhere, allowing me to up my coffee consumption in the most innovative and handsome of ways!
Info: planetarydesign.com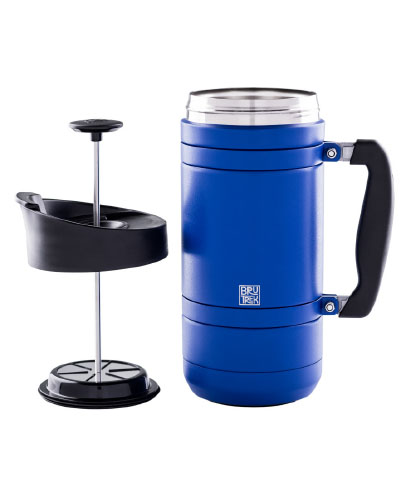 CROSSOVER APPEAL
Après vaccine: One of the things I love most is working from anywhere other than home. In the spring, that translates to Central Park, the Lincoln Center fountain, and other assorted halcyon out-of-door spots. And I'm ready to splurge on a laptop case that eclipses my ho-hum tote. Enter Fabrik918's Unisex Laptop Bags, luxe to the max: Turkish leather, deftly crafted, with clean unisex lines, gorgeous hardware, and interior accouterments that are altogether flawless. 
Info: fabrik918.com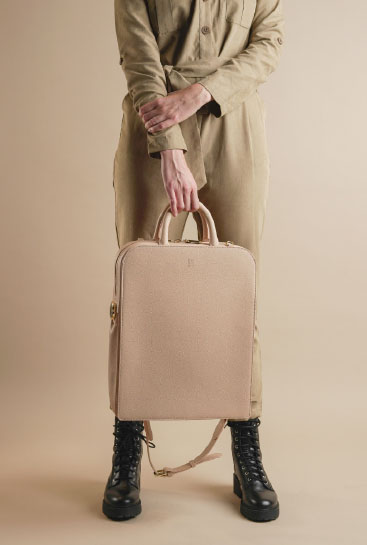 CORN-UTOPIA
Snacking is a) idiosyncratic and b) at the mercy of one's taste buds and allergies, and a place that addresses all the above is a significant find. Pop On The Block is family-owned, making it a Mom & Pop-corn business (cue rim shot). Their 50+ gourmet flavors—from Buffalo Wing and Cinnamon Whiskey to Cotton Candy and Pumpkin Pie—are non-GMO, kosher, gluten-free, plus there are vegan options. Indulge away!
Info: popontheblock.com