Lovin' Lafayette & Cajun Country!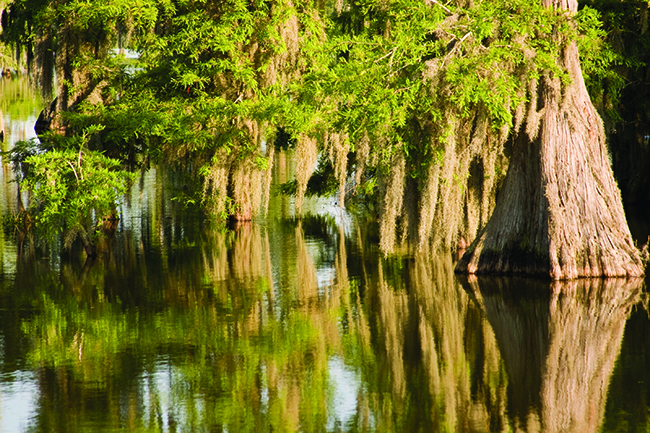 By Mona L. Hayden
You can almost feel the energy shift as you drive into Lafayette, the heart of Acadiana where its French heritage overlaps the innovative sophistication of this city set along the Vermilion River. Recently tagged as the "Happiest City in America' by the Wall Street Journal's MarketWatch.com, the unique fusion of delectable food and Cajun and Zydeco music are enough to make anyone happy!
At first glance, one great Cajun restaurant after another beckons – Prejean's, Randol's, Poupart's – all renowned for their cultural menu offerings. And all celebrating the vibrant history of Lafayette.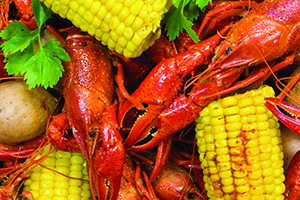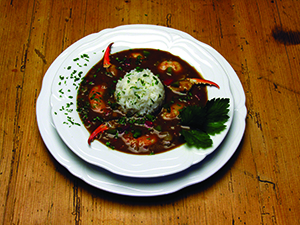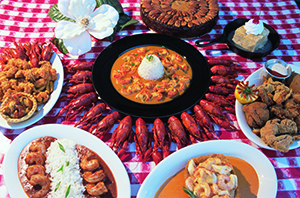 For 35 years, award-winning Prejean's has satisfied the appetites of those nearby and visitors worldwide with authentic Cajun fair. They now boast the record for the most culinary medals awarded in the south. With entrees like Cochon Du Lait Pie, a slow roasted pork with cheddar mashed potatoes, and my favorite, Catfish Grand Chenier, a catfish rolled around Prejean's seafood stuffing, deep fried and topped with crawfish etouffee. Ridiculously good! The restaurant serves three meals a day with live Cajun music from 7-9pm each night and 11am-1pm on weekends.
At Randol's Restaurant & Cajun Dancehall, the dance floor is almost as popular as the food! Guests can dine on blue point crab cakes with all lump crabmeat (no fillers), BBQ shrimp or one of the many seafood platters while the fiddler plays. Between courses or after a fine Cajun meal, diners can make their way around the dance floor to the sounds of Cajun and zydeco musicians, keeping their cultures alive. Randol's opens at 5pm. every evening with music starting at 6:30pm.
Poupart's Bakery & Bistro, an authentic French bakery that opened in 1967, is reminiscent of the old world countryside. Enjoy homemade soups, salads, quiche and crepes for lunch or fine pastries and a selection of almost 20 different breads, hot beignets and other delicacies. Lunch is served Tuesday through Saturday and breakfast on Sunday from 7-10am. You'll definitely want to take some for later.
And then there's Jolie's Louisiana Bistro. The fine dining experience here is enhanced by the 35 canvases by internationally acclaimed Blue Dog artist George Rodrigue. This elegant restaurant offers an extensive menu using local and seasonal ingredients, where guests can enjoy lunch, dinner, weekend brunch, and happy hour daily (closed Mondays). Start off with a spicy cup of gumbo served with potato salad on the side, or maybe a cup of turtle soup before settling on Gulf coast crab cakes, roasted oysters, or a beautiful cheese board. The menu is ever-changing to accommodate the freshest cuisine.
Bread & Circus Provisions, touts "Seriously playful food" (and sometimes playfully serious food) prepared by Sicilian chef Manny Augello. This unique business sells homemade condiments both in the shop and at the Farmer's Market at the Horse Farm on Saturday mornings. Also a charcuterie company, brunch, lunch and dinner are in high demand with fare such as rabbit porchetta, lemongrass shellfish stew, and plates of brisket on toast with watermelon pepper jelly, slaw and blue cheese dressing. It's worth a stop just to witness the Italian banter in the kitchen, but the food will have you planning your next meal at Bread & Circus Provisions.
Less than ten miles out of Lafayette is the charming little town of Breaux Bridge, home of the infamous Café des Amis serving modern Cajun fare. Located in historic downtown, the quaint restaurant features live Zydeco bands each Saturday morning. The menu is pretty impressive with crawfish cornbread topped with crawfish etouffee and lump crab cakes with a Vidalia onion sauce. And those are just the appetizers! Café des Amis is recognized for promoting local art and music but the delicious food will keep you coming back.
About 20 miles in another direction takes you to New Iberia where their Main Street is legendary. To get a feel of the local culture, be sure to stop in at Legnon's Boucherie, where owner Ted Legnon and his wife Sue, sell about 1,200 lbs. of boudin each day! Since 1980, they have been producing on-site fresh pork and crawfish boudin, cracklins, smoked tasso, hog head cheese and all cuts of beef and pork. The Legnon's even market their own Cajun seasoning.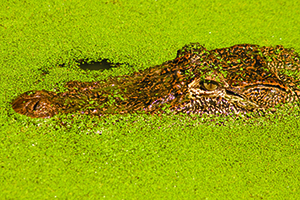 While you're in the area, see the mystical Rip Van Winkle Gardens – a twenty-five acre paradise of semi-tropical plants with beautiful hardscaping and wildlife that includes spectacular peacocks throughout the property. Located on a prehistoric salt dome on Jefferson Island, the property is home to an 1870's mansion that's available for touring.
Lafayette is just 35 miles north of the Gulf of Mexico and offers adventures of a lifetime. So whether you stay a day, a weekend, or a lifetime, the unofficial capital of Cajun Country promises to feed you well and introduce you to some great people!