The Power of Possibility©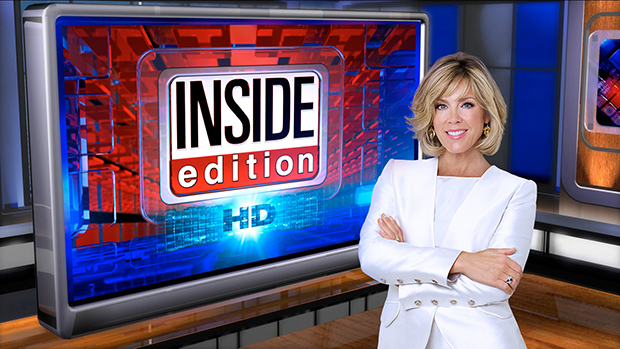 By Deborah Norville
"This will be the year that…" How many times does a New Year begin with a variation of that promise? We've all got goals, dreams of accomplishments as yet unfulfilled. Too often the months roll by and before you know it, the Fourth of July, Labor Day, and Halloween have all passed and you are staring at December realizing that – once again – you didn't do it. Whatever 'it' was that we had promised ourselves. 'What if…?' we ask ourselves?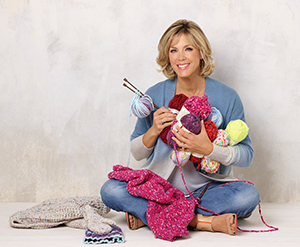 'What if?' is often the most melancholy of questions. It's usually asked as one is glancing in the rear view mirror of life, a lament of actions not taken. But asked with an eye toward the future, it's one of the most exciting queries you'll ever confront. What if? Why not? Let's go!
Why not make 2016 the year some of those New Year's Resolutions actually become New Year's Realities? It can happen, if you THINK POSSIBLE. That's the name of the new Chicken Soup for the Soul book I recently co-authored which looks at the power of possibility. Working on the book and studying the 101 stories of people who used a positive attitude to improve their life has helped me zero in on what I think are SIX TIPS TO HELP YOU REACH YOUR GOALS.
1
DECIDE
…And write it down. A vague sense of "I think I'd like to …" is not going to cut it. If you've got a goal, articulate it, study it, and then decide you are going to accomplish it. Research shows just the act of specifically deciding can enhance one's chances of reaching one's goal.
2
SET DEADLINES
Deadlines keep you honest. Let's face it. We all clean our homes more thoroughly when we are expecting guests. Figure out benchmarks toward your goal and mark specific dates on that fresh new calendar you just got to make sure you're making the progress you should.
3
EXTEND YOURSELF FOR OTHERS
It seems counterintuitive, but if you want to achieve for yourself, do something nice for someone else. Psychologists have found the positive emotions generated by making others feel special enhance one's own cognitive abilities. In other words, it makes you smarter. Send a thoughtful letter, volunteer at the local soup kitchen, visit an elderly shut-in. It will make YOU feel good – when you feel good, you perform better.
4
STUDY ACHIEVERS
We all need role models. Pick people who've achieved in the area you aspire to and study how they got there. Your own path will be unique, but being reminded that it was possible for others will encourage you to truly believe it can be probable for you.
5
CHART YOUR PROGRESS
We've all heard Lao Tzu's expression: The journey of a thousand miles begins with a single step. In the same spirit with which you've set deadlines to reach your goal, allow yourself to celebrate the progress you've made. Note those accomplishments by writing them down. If you learned a skill, write it down. If you made an important contact, write it down. If a source of investment capital came through, put that on the list. The list can be a big boost during moments when the breaks aren't going your way.
6
LET GRATITUDE FUEL YOU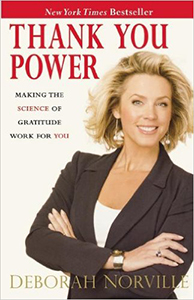 Like cars, we all need a little gas in our tank to get anywhere. The practice of gratitude can be an effective way of revving up your own engine. In an earlier book of mine, I shared the science of why something as simple as jotting down each day three things for which you are grateful can be so powerful. Research has found people who engage in this practice are healthier, more energetic, and achieve more of their goals than those who don't. Other research shows grateful people are more resilient. So not only will keeping a gratitude journal help propel you toward your goal, it will help you stay on track when you confront obstacles.
None of this is rocket science, but for some people, following through on these tips can be harder than piloting a spaceship to the moon. These steps are designed to help make you more deliberate about pursing your goal – to keep you focused, to keep you honest about what you are trying to achieve. The written record you're creating will serve as a tangible reminder of both what you're aiming for and the progress you've made toward achieving it.
I've seen it happen in my own life. Most people know me from my many years in television and I have been blessed to have such a lengthy career. My TV career along with every other accomplishment I've had all started with an idea, usually a question I asked myself, "I wonder if…?" That usually led to an idea being jotted on a list and that list eventually spurring me into action. Knitting and crochet has been a passion of mine since I was a little girl – making things gives me the confidence to be bold as a journalist. I always dreamed of finding a way to share that passion which led to my line of craft yarns. What started as a hope is now the Deborah Norville Collection, available in major craft stores in the US and Canada and online. Same story with my books. Each began as a little idea on a list. It can happen for you too.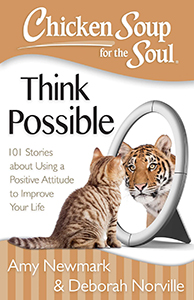 Let 2016 be your year of possibilities. Dare to dream - and then act on that dream. After all, amazing things happen when you 'think possible.'
Deborah Norville is the Emmy® Award winning anchor of Inside Edition and best-selling author of a number of books including As a businesswoman, she is the person behind the Deborah Norville Collection of yarns and knit and crochet tools as well as the face of the skin care line DermExclusive. Married and the mother of three, Deborah can be reached via her website: www.DeborahNorville.com (If you want a link to Think Possible book use: tinyurl.com/CSSTPSS)