Welcome to the Fall!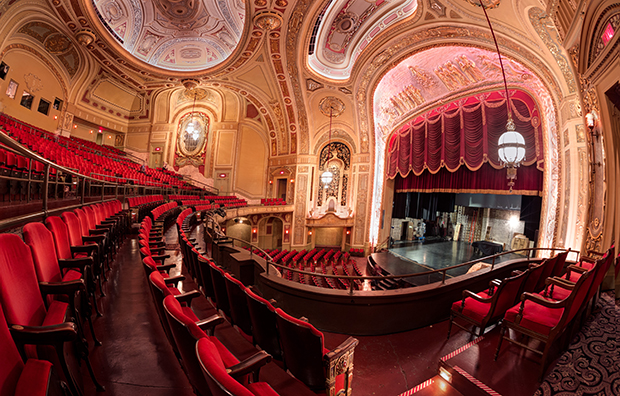 By Jim Kierstead
It's that time of year when the barbeques and vacations wind down and life gets back to business as usual. But there's something that we can all look forward to! And that's the start of the new fall season on Broadway!
As the leaves begin to turn color and a chill comes into the air, a whole new batch of musicals and plays is about to take over "The Great White Way" and I'd like to give you a preview!
Let's start with the plays... as usual; the stars are out in force for this bunch of plays new and old!
• CHINA DOLL – (begins previews October 21st at The Gerald Schoenfeld Theatre). This promises to be one of the hottest tickets in town! The incredible Al Pacino returns to the Broadway stage in David Mamet's new play. It tells the story of a billionaire, Mickey Ross, who has just bought a new airplane for his young fiancée as he prepares to go into semi-retirement. As he is about to leave the office, he takes one last phone call...
• MISERY – (begins previews October 22nd at The Broadhurst Theatre) For all of you Paul Sheldon fans out there (and Stephen King fans, as well!), the film adaptation of one of Mr. King's most famous novels comes to Broadway starring Bruce Willis and Laurie Metcalf as Paul Sheldon's "Number One Fan"... you know what happens next so don't miss it!
• THE GIN GAME (previews began September 23rd at The Golden Theatre). This classic play returns to Broadway starring James Earl Jones and Cicely Tyson. It tells the story of an elderly couple at a nursing home who plays an increasingly tense series of gin rummy games as they expose truths about their lives.
• FOOL FOR LOVE (began previews September 15th at The Samuel J. Friedman Theatre) Directed by Daniel Aukin, this production that begins The Manhattan Theatre Club's Fall season, comes directly from The Williamstown Theatre Festival. It stars the amazing Nina Arianda (VENUS IN FUR) and Sam Rockwell and tells the story of two former lovers holed up in a seedy motel on the edge of the Mojave Desert. They tell the deep secrets and dark desires of their tangled relationship in a ruthless struggle for identity.
• SYLVIA (begins previews October 2nd at The Cort Theatre) Matthew Broderick is back on Broadway again... this time he stars in A.R. Gurney's play about a man who adopts a sweet little puppy, Sylvia, only to find that she causes problems between him and his wife. The wonderful Annaleigh Ashford stars as "Sylvia" (originally played by Sarah Jessica Parker in 1995!)
• KING CHARLES III – (begins previews October 10th at The Music Box Theatre). This is gonna be a good one, folks! For all of us anglophiles, the hit West End Olivier-winning play transfers to Broadway. It imagines a future where Britain's Prince Charles takes over the monarchy from his mother Queen Elizabeth II.
• A VIEW FROM THE BRIDGE – (begins previews October 21st at The Lyceum Theatre). Arthur Miller's classic play returns to Broadway… again! (It was here not so long ago, but this revival transfers from The Young Vic and is supposedly stunning... so if you didn't see it last time or if you just love this play, it could be worth checking out!). As you may or may not know, the story takes place on the Brooklyn waterfront and tells the tale of an older man who is unhealthily protective of his pretty young niece.
Those should keep us all busy for a while! And now for the musicals!
• SCHOOL OF ROCK – THE MUSICAL (previews begin November 9th at The Winter Garden Theatre) Based on the Jack Black movie of the same name, Sir Andrew Lloyd Webber returns to Broadway with his newest endeavor. Down-on-his-luck rocker Dewey Finn poses as a substitute teacher to make ends meet. When he finds out that his students possess musical talents, he forms a rock band and the Battle of the Bands ensues! I've heard this one could be pretty special if they did all of the work they needed to do… you might want to get in early here before word gets out!
• FIDDLER ON THE ROOF (previews begin November 20th at The Broadway Theatre). Another old favorite returns to Broadway this season with Broadway favorite Danny Burstein playing the classic role of Tevye. Bartlett Sher directs and this revival is sure to please fans of the show and make some new ones. How can you beat this score!
• THE COLOR PURPLE (previews begin November 9th at The Jacobs Theatre). Another revival to look forward to! This one marks the Broadway debut of Oscar-winner Jennifer Hudson (DREAMGIRLS) as it tells the inspirational journey of a young African-American woman from her childhood throughout her life as she discovers the power of the human spirit.
• ALLEGIANCE (previews begin October 6th at The Longacre Theatre). This new musical, starring George Takei and Lea Salonga, tells the tale of love, war, and heroism as it follows the story of a Japanese American family and their internment during World War II. The tag line for the show is "One Family, Indivisible." Check it out... it seems very original and special! And of course if you are a Star Trek fan then it's a no-brainer!
• SPRING AWAKENING (previews began September 8th at The Brooks Atkinson Theatre) Granted, the original Spring Awakening ended not that many years ago, but in this new production, by the incredible folks over at Deaf West, the show is performed simultaneously in American Sign Language, as well as spoken English. And of course it will be a treat to see Marlee Matlin star on Broadway. It's a strictly limited run so you may want to check it out soon, if it's of interest.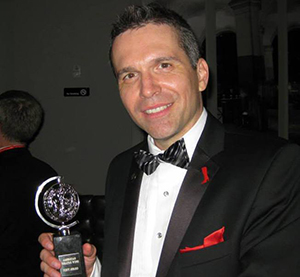 And of course there are more shows this fall, as well. This is just a little peek at what's coming! No matter what your taste, there is something for everyone and I do hope you'll check out some of these amazing productions!
Until next time, break a leg!
Editor's Note:
Jim Kierstead is well-known in theatrical circles as a producer. He has won several Tony Awards, not the least of which was for Kinky Boots. Jim began his career in smaller venues, producing shows for patrons who came to follow his ventures from club and cabaret to the major shows he is involved in today. Jim has recently returned from London where he traveled with our cover story personality, Daryl Roth, for the opening of Kinky Boots in that city's famed West End. Jim brings a wealth of knowledge about theater to our pages.