The Making of a Show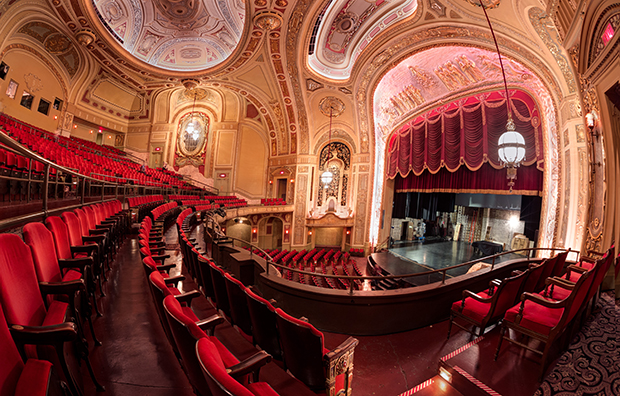 By Jim Kierstead
I hope you enjoyed last month's article introducing the Fall season on Broadway and even got to enjoy a show or two. If you enjoyed it, let your friends know. "Word of mouth" is the best way for shows to succeed.
I began producing shows about fourteen years ago and the very first show that I worked on was an amazing musical entitled THRILL ME: THE LEOPOLD & LOEB STORY. THRILL ME was developed by author Stephen Dolginoff and others who directed it in various incarnations, including the legendary Martin Charnin who wrote and directed the hit musical ANNIE.
Having been an investor in Broadway shows before becoming a producer, I had met a number of people in the business so, when I began working on THRILL ME, I already had resources I could tap into and learn. When we finally put the show together and presented it, you can imagine how excited my friends and family were to come see it and to witness all of the hard work that made it happen.
However, one question kept popping up over and over again: "What is a Producer?" I wish I could say that the question surprised me, but it didn't because up until I became a Producer, I didn't know exactly what one did either. But I sure learned fast...
A Producer is a business owner in charge of running the business end of a theatre production and is responsible for putting the show together. Does this mean that he or she is an expert in every area and does all of the work himself? Of course not. But he is the person who is responsible for executing all of the jobs and tasks associated with putting that business together and making the vision a reality.
These tasks include, first and foremost, deciding upon what to produce! Should it be a play? A musical? Will it be a brand new show or a revival? Is it going to be a smaller show that will run out of town or Off-Broadway or will the goal be for it to run on Broadway?
The Producer is the store owner. He must decide what type of store to open. Will it be a big store or a small one? Where will it be located? How will he raise money to start the business and keep it running? What employees will be hired? How will he advertise the business in order to bring in customers (i.e. ticket buyers!)?
First, he must acquire a property, obtaining the rights from the author. The Producer pays an author for the rights to present a piece (or licenses it through a licensing house, if the show has been previously published). This is done with the help of an entertainment attorney and/or General Manager who is the person who understands the ins and outs of the business of running a show on a daily basis. The right GM can make or break a show because he's this person who helps in the creation of the budget and doing many of the tasks involved in putting the show together, getting it up on its feet, and keeping it running.
After the piece is decided upon, you've got to choose a Director. Some are better with musicals while others with plays. Some have a great deal of experience on Broadway and some have none or very little.
Once the Director is on board, he heads the creative team searching for the correct cast for the show, usually with the help of a Casting Director or through an audition process (or via direct offers if the team feels that a particular actor would be perfect for a role). Also, designers are chosen for set, lighting, sound, and costume.
The Producer is there during the rehearsal process making sure that things are running smoothly and that the piece is shaping up as hoped. At the same time he works with a marketing/advertising firm in order to come up with the logo and artwork as well as creating the best possible ad campaign to promote the show and sell tickets, while adhering to the allotted budget.
Perhaps the biggest and most challenging job of a Producer is the raising of capital. Theatre is extremely expensive to produce and Broadway productions can be upwards of $10 million. As a result, producers will usually bring in partners (or "Co-Producers") to help in the money raising efforts.
Once the show is up and running, it's the Producer's job to be sure that the tickets continue to be sold and deal with the marketing/ad agency regarding special promos and new campaigns in order to keep the show fresh and to keep audiences coming.
Until next time, break a leg!
Editor's Note: Jim Kierstead is well-known in theatrical circles as a producer. He has won several Tony Awards, not the least of which was for Kinky Boots. Jim began his career in smaller venues, producing shows for patrons who came to follow his ventures from club and cabaret to the major shows he is involved in today. Jim has recently returned from London where he traveled with our cover story personality, Daryl Roth, for the opening of Kinky Boots in that city's famed West End. Jim brings a wealth of knowledge about theater to our pages.