Vero's Kimpton, Upscale & Friendly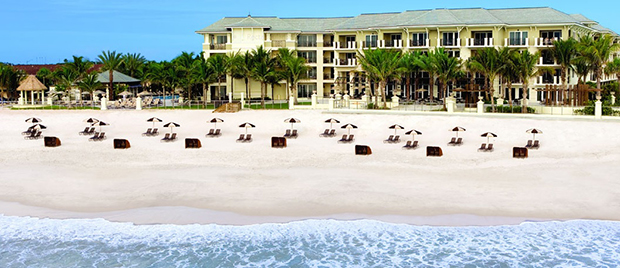 By Gerry and Pamela Barker
Kimpton's Vero Beach Hotel and Spa describes itself as "boutique luxury meets miles of soft white sand." Right, both times. Located in Vero Beach, a town of more than 15,000 on Florida's Treasure Coast, sometimes called "the Hamptons of Florida," it offers visitors a rare combination of upscale accomodations, beautiful seaside vistas, warm and friendly staff and here's the bonus: It's pet-friendly.
The Staff: Prepare to be pampered. Service at this hotel is exceptional, and that starts when you pull up to the door and are greeted by the valet. We found everyone from the personnel at the front desk to the servers in the restaurants to be consistently cheery, friendly and helpful. No wonder over 90 percent of almost 1,000 reviews on the travel website TripAdvisor rate this property "excellent" or "very good."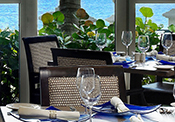 The Amenities: Where to start? How about a complimentary wine hour every evening in the lobby, along with morning tea and coffee service. There is an on-site fitness center, concierge and same-day dry cleaning available. And if you're in the mood to take in the sights, grab one of the loaner bicycles.
The Rooms: Appointed as you would expect at an upscale resort: Dark woods, Frette linens for the bed, spacious, a luxurious bathroom and Pam's favorite: Animal-print robes. Take your choice of zebra or leopard. She couldn't bear to part with it, so they are available at $90 (she chose leopard). Most of the rooms have balconies as well. Our king room had two in fact, one off the living area and one off the bedroom. You may want to splurge and have that view of the Atlantic Ocean.
The Restaurants: There are two on site - Cobalt, named for the bluish-hue ocean views from each table, and Heaton's Reef, for casual fare around the pool area. At Cobalt, you may want to start with the cobia ceviche or gazpacho, then go for the pan-seared flounder or New York strip steak with rosemary steak fries. For breakfast, grab one of the shaded outdoor tables and soak up the dreamy ocean views.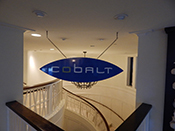 In the adjacent Cobalt Lounge, which boasts fire pits and live music, don't miss happy hour, where you enjoy a selection of appetizers, cocktails and drinks at a special discount. Heaton's Reef Bar and Grill is the perfect landing spot for lunch. We had the grilled chicken and fish sandwiches. The ocean breeze comes at no charge. On Sundays, there's a live band poolside from 1 to 4 p.m. Rock on.
If you just want to kick back in your room, try their room service. Fast, friendly and efficient.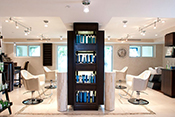 The Spa: The White Orchid Spa is a destination all by itself. You can personalize your own experience or indulge yourself with treatments and options that will pamper your body from head to toe. Turn off your phone and put away your iPad. You're here to r-e-l-a-x.
Kids: A white sandy beach and a swimming pool - the kids are good. But as an added extra, the hotel offers "Guppy Love" - a goldfish delivered to your room to keep the kids company. Hotel staff will even feed and care for it during your stay.
Rewards: You would be wise to enroll in their Karma Rewards program. You'll qualify for upgrades, free Wi-Fi, bar and spa credits and more. Kimpton currently has 66 hotels in 30 cities, including four in New York.
What's Nearby: Just down the street from the Kimpton is the historic Driftwood Inn and Restaurant, on the U.S. National Register of Historic Places. Built by Vero Beach resident and colorful businessman/eccentric Waldo Sexton in the Thirties, it has a unique place in Florida history, as does his other endeavor, the McKee Botanical Garden, another Vero Beach attraction.
Where:
3500 Ocean Drive
Vero Beach, FL 32963
(772) 469-1060 (800) 546-7866
kimptonhotels.com/stay/vero-beach-hotel-and-spa