Manhattan Real Estate – Hot Neighborhoods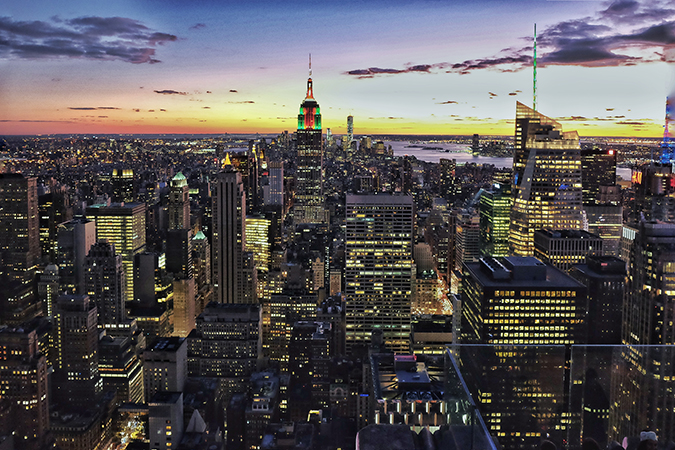 By Nicola Clayton
Manhattan currently ranks sixth in the ten most expensive real estate markets in the world - surpassed only by Monaco, Hong Kong, London, Singapore, Geneva and followed by Sydney, Paris, Moscow and Shanghai – according to the 2016 report by London-based real estate consultancy Knight Frank.
With falling interest rates, stock market uncertainty and homeowner mortgages at an all time low, investing in residential real estate in Manhattan has buyers lining up with sacks of cash and bidding wars are commonplace. First time open houses usually result in multiple bids that very same day.
The average sales price of a residence in Manhattan is over two million dollars in 2016, according to Douglas Elliman's 2nd quarter 2016 report, compared to a year ago when the average price was just shy of $1.9 million. Manhattan apartment prices continue to set records and re-sale activity of more than 80% of the market has set a new record average price per square foot of $1,493 – up nearly 14% over last year.
Mortgages are low and versus renting it is time to seriously consider entering the market. Pied-a-Terre's are a hot commodity as well. For example, an owner at The Victoria – a coveted prime Union Square building at 7 East 14th Street - might offer a studio for rent in the $2,750 - $3,000 per month range. Should a studio come on the market for sale in the building – the math is the same. It simply makes more sense to buy. Real estate in Manhattan has continued to be a solid investment over the past four decades.
If you are interested in moving up to a luxury building – some of the best neighborhoods with new developments include:
1. West Chelsea - featuring Zaha Hadid's stunning 520 West 28th overlooking the Hudson Yards redevelopment.
2. TriBeCa - now undergoing massive loft conversion to luxury housing at every turn including 87 Leonard originally constructed in 1860. New builds in TriBeCa are also in demand and include 11 North Moore and 101 Leonard
3. NoHo – The Schumacher Condominium on Bleecker – completely sold out except for PHA listed at $20,000,000
4. The Financial District. Hot movement here includes One Seaport's all glass building and the star architect David Rockwell designed 75 Wall Street.
Manhattan is set apart from the rest of the world with the Co-operative apartment where one may be tremendously wealthy but still needs to be approved by the building's board of directors. If you are buying a co-op here are a few tips for ensuring you become the "Buyer of Choice."
1. Pick a real estate agent who is going to work hard on your behalf and will prequalify you every step of the way moving toward the co-op purchase. Find the agent that's right for you stick with them and trust their judgment. They are your ticket to success.
2. Recognize that while it feels like an invasion of privacy, the co-op application process is actually going to protect you as an investor in the building – New York has had fewer foreclosures than other markets due to co-ops not accepting buyers who can't afford their apartments.
3. After your offer has been accepted a lengthy document asking for full financial disclosure, a variety of personal and business references, background check and board interview await. This takes 3-4 weeks and in some cases longer. It is onerous and well worth it.
Do bear in mind, it is your real estate agent's job to work with you every step of the way, to help you locate an apartment you want to buy, to accurately prepare all documents and board packages on your behalf and to prep you for the board interview and help you move toward a successful close. Your real estate agent is your ticket to success.