Motoring: 2 Hours from New York
By Jeffrey Bradford
Despite a national speed limit of 55mph a 2-hour trip out of New York City some 110 miles out offers you some distinct day trip ideas. Here are three day trips worthy of consideration to try out.
---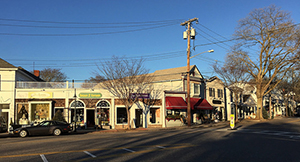 The Hamptons, Long Island
Distance from NYC: 89 miles
Time: 2 hours 18 minutes
The Route: The i-495 highway
What to see and do: You have read the Ralph Lauren catalogs or watched the reality shows – so why not drive and spend the day in tony Southampton. Enjoy flavored coffee at The Golden Pear. Brunch at 75 Main restaurant - favorite of Vice President Joe Biden. Drive to Coopers Beach, ranked amongst the best in the Country and take in the sun. Dine at Tutto al Giorno or Kozu and if you are too tired to drive home stay at The Southampton inn. The ideal wheels: The current official vehicle of the Hamptons appears to be the Range Rover HSE. 2016 model prices start from $84,950 (www.landroverusa.com).
---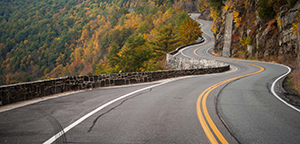 The Hawks Nest, Sullivan County
Distance from NYC: 89 miles
Time: 2 hours 4 minutes
The Routes: I-87 to Woodbury Commons, Route 6 to Middletown, I-84 West to Port Jervis, CR-97.
What to see and do: Numerous car commercials have been filmed on this twisty, turny route in the Catskill Mountains. Fly fishing, Boating and camping on the Delaware is a low-tech way of reconnecting with yourself, friends and family. The ideal wheels: Perfect for Jeep owners (www.jeep.com), Harley Davidson riders (www.harley-davidson.com)
---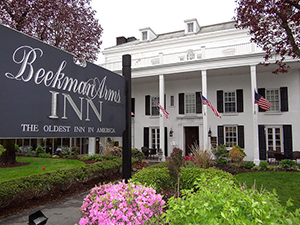 Rhinebeck, Dutchess County
Distance from NYC: 109 miles
Time: 2 hours 27 minutes
The Routes: North on the Taconic Parkway
What to see and do: An iconic town located deep in the Hudson Valley whose formation pre-dates the Revolution by 90 years. Hang out at one of America's oldest Inn's – The Beekman Arms. Walk the town or drive around and enjoy the horse farms and rolling hills. The ideal wheels: Mercedes Benz (www.mbusa.com).
---