Mystique of Mustique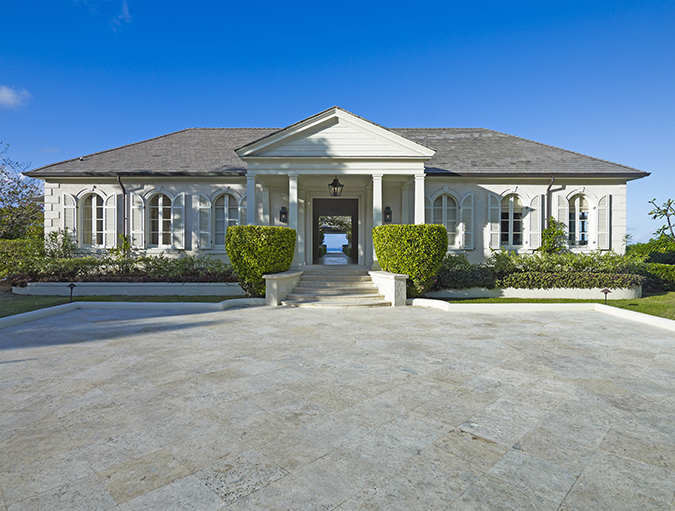 By Neal Sroka
Long before the "beautiful people" discovered St Barth's, the place to see and not be seen was Mustique. An Island of only 1,400 acres, purchased in 1958 for £45,000 by Colin Tennent aka The 3rd Baron of Glenconner, was to become one of the Caribbean's best kept secrets. Mustique, which today is legally part of St. Vincent and the Grenadines now has a year round population of 500 people which grows to approximately 1,200 during peak season.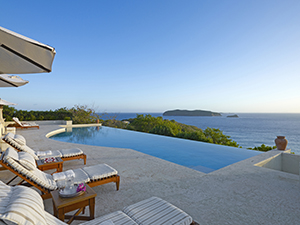 Having only two small hotels and approximately 100 Villas, the island attracts some of the most famous people in the world. Current owners include, Shania Twain, Tommy Hilfiger, Laurence Stroll and Mick Jagger. Princess Margaret received a 10-acre plot in 1960 as a wedding gift from Lord Glenconner, on which she built a residence called Les Jolies Eaux, which transformed this quiet little island into an international playground.
In 1979 ownership of the island was turned over to the Mustique Company a private limited company whose shareholders are the homeowners. Original homeowners included David Bowie who built himself a beautiful Balinese House which was eventually sold to publishing magnate Felix Dennis. Mr. Dennis' estate sold the house last year for approximately £14m.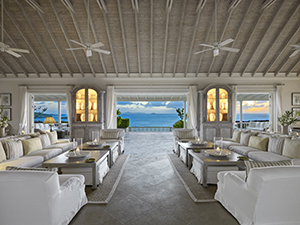 Presently there are several extraordinary residences available on the island for sale including Plantation House, one of Mustique's most iconic properties. Plantation House is set amongst tropical gardens and grounds and commands unparalleled 270 degree views over the island to the Caribbean Sea, it is a traditionally styled masterpiece.
Shogun, an elegant Japanese style villa, perched high in the Endeavour Hills with spectacular views over Britannia Bay to the Caribbean Sea. The main, five-bedroom house at Shogun is comprised of a linked series of Japanese pavilions, each exquisitely decorated in its own individual style. A dining pavilion extends out over the koi pond, which is torch-lit by night and there are numerous sun-decks and shady nooks for reading and relaxing. There is an adjacent two-bedroom cottage called Little Shogun, with its own swimming pool, sitting room, courtyard and kitchen. And there is also the Travellers Tree Cottage providing two en-suite bedrooms for guests of staff. Within the undulating 5 acres of tropical landscaped grounds is a private golf course.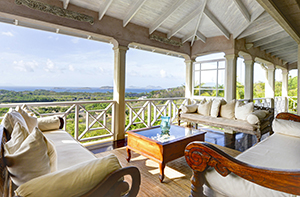 Flomarine, an Oliver Messel style villa, with elegant spacious verandahs and sun decks offers enchanting views across the Caribbean Sea to neighboring islands. Flomarine has been designed with an authentic Caribbean feel to take advantage of indoor/outdoor living with open plan accommodation and various outdoor dining or entertaining areas as well as a gazebo.
Located in the Endeavour Hills there are 4 generous sized colonial style en-suite bedrooms all with views over the swimming pool and garden. The fresh water swimming pool provides a place to relax and unwind, and the surrounding tropical gardens ensure the property remains very private.
So if you want to vacation where Paul McCartney last honeymooned, walk the same extraordinary beaches as Princess Margaret and Mick Jagger, or have a drink at Basils Bar which is the only real nightlife on the island, then Mustique may be the place you need to discover.
---
Neal Sroka is the Founder of the Sroka Worldwide Team at Douglas Elliman Real Estate specializing in resort Real Estate in the Caribbean and Latin America.
www.SrokaWorldwideTeam.com
Mustique real estate opportunites are handled exclusively by Edward de Mallet Morgan of Knight Frank.