New York Treasures: Real Estate Rare Finds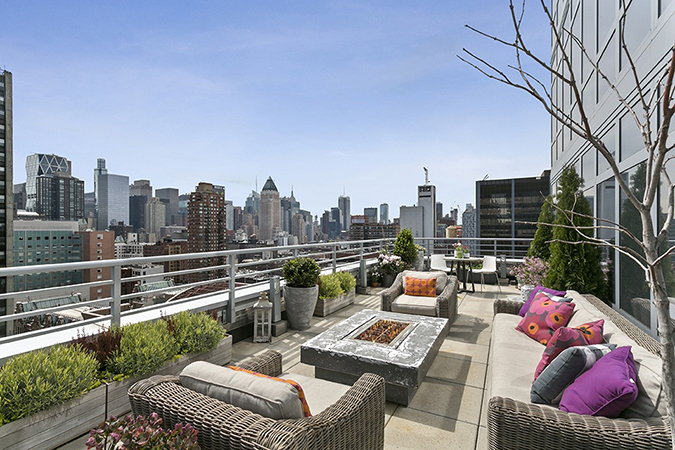 By Leslie Termuhlen
Nest Seekers International is among the leading, full service global real estate brokerage and marketing firms in New York City, the Hamptons and beyond. One of the challenges of being large and experienced is being put to the test to help people find unique and different places to make home. Given how important water is as both a function of a home and a calming sight we tasked Nest Seekers to find four ideas which integrate water into a unique living opportunity.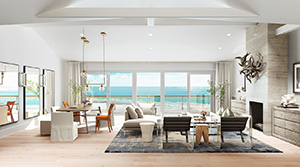 Montauk holds a beautiful ocean front property that lies along a private beach next to a year-round resort. This two bedroom, two-and-a-half bath single family home is located at 272 Old Montauk Highway with 2,133 square feet, in which almost every room in the house has an ocean view. If that is not enough, the house comes with many amenities including private parking, its own private cabana, and all amenities offered by the neighboring five-diamond Gurney's Resort.
The Upper East Side is known by everyone for having flawless properties, whether large or small. The condominium unit at 515 East 72nd Street offers a one bedroom, one bathroom unit, which not only offers enough space for single renter, but also offers amazing amenities along with the unit. An amenity unbeknownst to many in the New York City area is a pool, yet this building offers not only a large pool, but also spa services, yoga rooms, basketball courts, a fitness center, and your own balcony.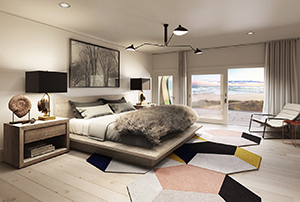 New York is always changing and bettering itself, which is exactly what is happening with 172 Madison Avenue, a currently under construction, soon-to-be luxury living space with 33 floors which encompass 69 homes. Of those 69 homes, four are penthouses, one is a mansion, and one is a SkyHouse. Madison Avenue is the perfect location for being in the center of the historic city life. The new construction will offer ceilings 11 feet tall in most properties and 23 feet tall in the SkyHouse. Each unit will have its own "curtain wall of glass" that allows a corner view for watching the fast-paced city life with sound-proof insulation. The building offers a Steam Room, a Pet Spa, a Playroom, a Club Room, and also a 67-foot infinity pool.
Opposite the Upper East Side, the Upper West Side has amazing properties to offer as well. A perfect family home is located at 555 West 59th Street. This five bedroom, four bathroom home offers a private terrace with 899 exterior square feet and panoramic views of Lincoln Park. The 2,744 interior square foot home offers 10 foot floor-to-ceiling windows for plenty of daylight or nightlife from the Manhattan skyline. It is rare to find a New York City home with so much indoor and outdoor space, making this a needle-in-a-haystack find.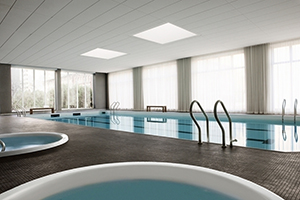 One thing all these properties have in common are the amazing water amenities, while most New York homes do not have access to a pool right in their building or the beach right outside their windows. Finding the perfect New York City home for you may be a bit of a struggle yet, finding one with amazing water amenities always helps ease the decision. Perfect for swimming laps, occupying guests, or just relaxing after a day in the office, these properties are one-of-a-kind.
For more information visit www.nestseekers.com