FALL INTO THE WOODS
By Patricia Canole • Photos Courtesy of the National Park Service
It's time to fall in love and experience our country's majestic beauty in one of these American beauties. Nothing stirs the senses and soothes the mind like nature, and whether it's mountaintops and rushing rivers, or rocky wilderness coastlines that make your heart skip a beat, chances are you'll find what you're looking for in one of America's national parks. And what better way to celebrate fall foliage and nature at its best, than by visiting one of our majestic parks and also celebrating 100 years of the national parks service. Along with Mother Nature's show of brilliant colors, there's also plenty to do in one (or more) of these eastern national parks. For information on all national parks, visit nps.gov.
---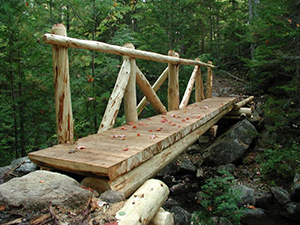 ACADIA NATIONAL PARK
With some of the most dramatic and varied scenery on the Maine Coast and home to Maine's only national park, is Mount Desert Island (pronounced "Mount Dessert" by locals). The approximately 12- by 15-mile island belongs to Acadia National Park which boasts a rocky coastline rising starkly from the ocean. Trails for hikers lead to the rounded tops of the mountains, providing views of Frenchman and Blue Hill Bays and beyond. Ponds and lakes beckon you to fish. A network of roads lets you explore Acadia's wooded interior, filled with birds and other wildlife.
You'll soon learn that Mount Desert Island has four different towns, each with its own personality. The most noted town, Bar Harbor, is located on the northeastern corner of the island and embraces the little villages of Hulls Cove, Salisbury Cove, and Town Hill. Bar Harbor is the major tourist destination, with plenty of accommodations, restaurants, and shops.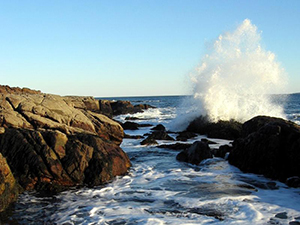 Start your exploration at the visitors' center (at the entrance near Bar Harbor), where there are exhibitions on the ecology and history of the island. You can pick up information there on camping and golf, cycling, horseback riding, hiking as well as maps of the driving routes and the hundreds of trails that score the island's mountains. Cruises among the nearby islands, directed by naturalists, depart from the harbors of all the island's towns.
---
GREAT SMOKY MOUNTAINS NATIONAL PARK
It is considered by most that the Great Smoky Mountains National Park is the most visited national park. From a roadside lookout, you can see the mountains march toward the vast horizon of natural wilderness.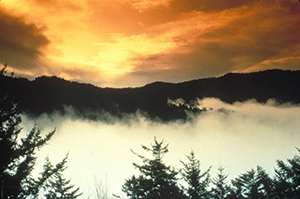 Incredibly, some of the tallest mountains in the East are here; the highest in the Park, Clingmans Dome, which rises 6,643 feet above sea level. In fact, these are also some of the oldest mountains in the world, far older than the Rockies. Geologists believe the formation of what are now the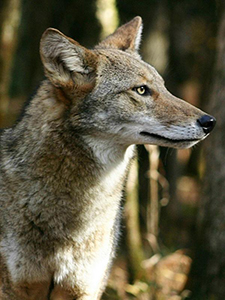 Great Smokies began about a billion years ago. Today, the park hosts millions of visitors each year, more than twice as many as Grand Canyon. Even so, with more than 800 square miles of protected land, it's easy to wander off to find your closest neighbors are deer, bobcats, and black bears.
The park offers extraordinary opportunities for visitors: all levels of hiking, on more than 800 miles of trails, ranging from half-hour nature walks to weeklong backpacking treks. True, the backcountry trails are wonders, but some of the most interesting sights can be seen from the comfort of your car. Go ahead and explore old farms and homesteads, or watch and learn how cornmeal is ground.
---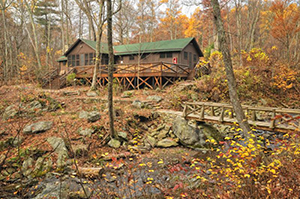 SHENANDOAH NATIONAL PARK
For 80 miles along the spine of the Blue Ridge Mountains in northwestern Virginia lies Shenandoah National Park. More than 95 percent of the park's 190,000 acres are wooded—and in autumn explode with brilliant reds and oranges. Through the park runs the 105-mile Skyline Drive as well as a 95-mile section of the Appalachian Trail, which winds its way from Georgia to Maine. Park vistas are gorgeous in autumn; there are numerous overlooks, many with short trails, which allow visitors to drive the park's length. With luck, you may spy on some wildlife. Along the way, you'll find Luray Caverns, and want to explore the underpinnings of the entire mountain chain; they are formed of ancient lava that cooled and separated nearly a billion years ago.
---
FAST FACTS
Acadia National Park:
Named a National Park in 1919
Did you know the 1,530-foot Cadillac Mountain is the highest mountain on the North Atlantic Seaboard? It's also a favorite spot for the hiker to catch the sunrise.
---
Great Smoky Mountains National Park:
Named a National Park in 1934
Did you know that more than 1,500 wild bears call this park home? Also, the much less intimidating salamander--there are some 30 species--settles here making it "the salamander capital of the world."
---
Shenandoah National Park:
Named a National Park in 1935
Did you know that President Herbert Hoover's summer home, Rapidan Camp, is within the park and open for visits?