GREETINGS FROM ASBURY PARK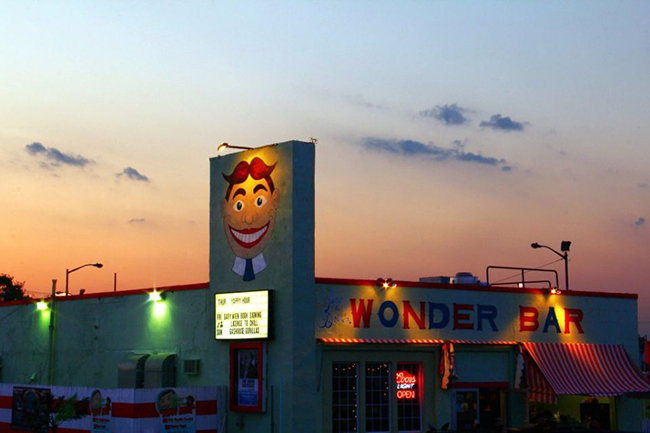 By Neal Sroka
Standing in front of his hometown crowd at a packed MetLife Stadium, Bruce Springsteen approached the microphone to introduce his next song, "My City of Ruins."
"I originally wrote this song for my adopted hometown, Asbury Park," he belted out which was met with thunderous applause. "The town," he said, "has suffered so long and is finally having a nice little renaissance down there—it's good!" From the stage, he stopped to wax poetic, "People on the beach! People on the boardwalk! People in the street! That's right, so if you've ever been knocked down, and you've got to build yourself up again, this song is for you!"
The Boss was right on the money, and if you haven't been to Asbury Park in a while, you are in for a big surprise. Long known as the home of great music venues like The Stone Pony, Wonder Bar, and the Paramount Theater, the town has only recently been transformed. It's become one of the most exciting places on the planet, filled with A-list restaurants, stylish boutiques, newly developed residences, and its first new hotel in over 50 years; in essence it's become a year-round playground.
---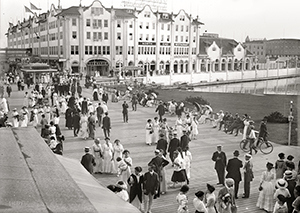 A NEW CHANGE
With a history dating back to the late 1800s, this famed city by the sea, is a mere 60 miles from New York City. Surrounded by affluent Jersey Shore communities such as Ocean Grove, Deal, and Long Branch, it's had a long and colorful past as one of the Northeast's places-to-be during the summer season for elite New Yorkers and Philadelphians alike: Its famed boardwalk and seaside attractions drawing beach-goers in droves. Through the twentieth century, high society famously gave way to alternative lifestyles. And, of course, clubs continued to thrive thanks to Bruce, and other acts like The Ramones, Bon Jovi who drew inspiration from and often performed in Asbury Park's many renowned venues.
In well-documented fashion, time notoriously took a toll on this vibrant beach town. Riots gave way to vagrants; the counter-culture marched in, and residents left for suburbia. Along the way, a parade of developers unsuccessfully tried to revive Asbury Park's original luster. And, while everyone knew something had to be done (and many tried), it's not been until recently that a real change has taken hold and expanded. Where redevelopment had been slow, in the last several years, a drastic change is now visible on every corner. Cookman Avenue, the main drag, for years had been a row of empty, boarded-up buildings has now been transformed into a vibrant mix of retailers, restaurants, and galleries. Previously dark-empty lots have been cleaned up, and shiny new lighting illuminates the streets with the glow of progress.
---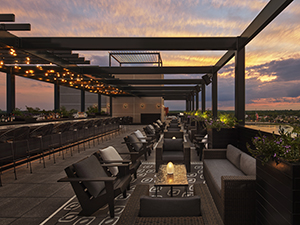 A STAY AT THE ASBURY HOTEL
The city's renaissance continues. The most noticeable being the first new hotel opening in 50 years. The Asbury Hotel (theasburyhotel.com), an ambitious conversion of an abandoned Salvation Army building into what could be one of the most exciting hotels to open anywhere in the last few years. The immediate success the hotel has enjoyed since opening this past summer, and the buzz surrounding its arrival, is a definitive nod to Asbury's next act.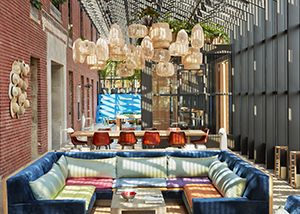 In opening The Asbury as it's become known, iStar, a visionary New York-based company, in tandem with David Bowd's Salt Hotel Group, threw all of its support and efforts into ushering in a vibrant new era for a city. A new generation of young families and upwardly-mobile tastemakers from places like Hoboken and Williamsburg, who visited and relocated, complete with the requisite Uppababy strollers and Audi Q5s—to live alongside Asbury's still-vibrant creative community,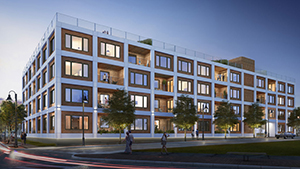 LIVING EASY AT MONROE
Further catering to this new audience, iStar's continued commitment to Asbury takes shape in the form of a uniquely urban-meets-beach luxury condo known as Monroe (monroeasburypark.com). Situated between downtown and the beach, Monroe is a stunning new collection of homes with an elegant style that's setting a bold new standard for Asbury Park's waterfront. With the creative oversight of legendary designer Anda Andrei (formerly Ian Schrager's design-lead) and world-renowned architect Chad Oppenheim, Monroe is a harmonious interplay of wood and stone as well as relaxed and elegant—just like Asbury Park itself.
With all the change that's happening, Asbury Park has certainly built itself up again while holding on tightly to the very thing that's made it great. You can still walk down the street and see surfers carrying their boards, families heading for the beach, musicians strumming, and artists and other folks who all realize that Asbury Park is a place that lets you be yourself all year round. Like Bruce Springsteen said, "It's good!"
---
Neal Sroka is the founder of the Sroka Worldwide Team at Douglas Elliman Real Estate specializing in the global marketing of lifestyle development properties. For more information, visit SrokaWorldwideTeam.com. Contact him at srokateam@elliman.com.