FALL FOLIAGE IN VERMONT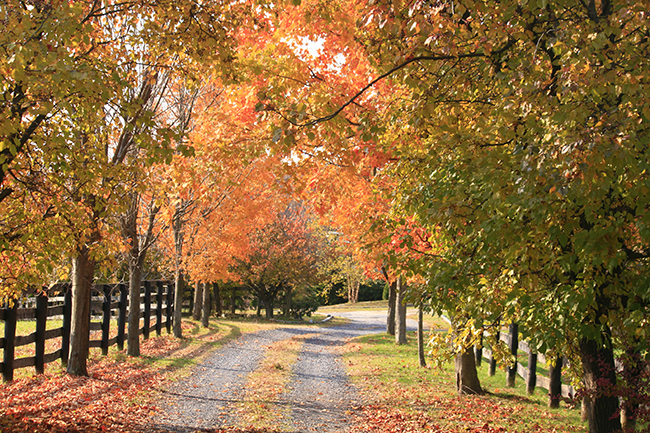 By Cecilia Ruane
Driving through Vermont is a scenic experience any time of year, but the Fall Foliage season is the all-time favorite for many when Mother Nature puts on a colorful show. Beautiful scenes of mountains and trees can be taken in from either of the state's two highways or while navigating the back roads. Foliage typically is from mid-September through late October (depending, of course, on fall winds, precipitation, and nighttime temperatures). Up-to-date foliage reports are available online at vermont.com.
Naturally, if you're spending a weekend of soaking up the views, then you'll need a hotel or inn. Here, some of our favorites.
TRAPP FAMILY LODGE
Maria von Trapp, of The Sound of Music fame, opened a singing camp here in the 1940s. Surrounded by incredible mountain scenery, the Tyrolean-style lodge offers all the amenities you could ever need or want. Stowe (trappfamily.com).
BLUEBERRY HILL INN
This inn on a secluded hillside overlooking the Champlain Valley. Just about 20 minutes from Middlebury and near the Green Mountain National Forest, it has become a family-favorite. The restaurant is superb, and the rates include breakfast and dinner. Goshen (blueberryhillinn.com).
INN ON COVERED BRIDGE GREEN
Norman Rockwell's former home and studio offers a picture-perfect setting in a building more than 200 years old, with the Battenkill river and a covered bridge just outside your door. There's no restaurant, but a generous breakfast is included in the rate. Arlington (coveredbridgegreen.com).