MAKING A LIST & INDULGING YOURSELF TWICE!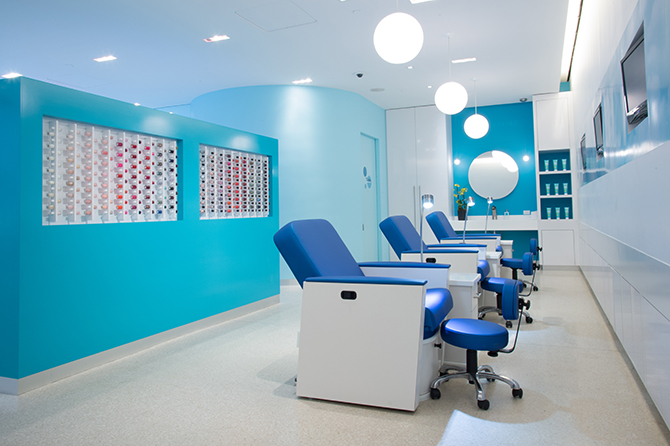 By Griffin Miller
With the holiday countdown underway—marked by relentless "to do's" lying in wait behind every nook, cranny, menorah and Christmas tree—"me" time has become a coveted thing. Or so the Scrooges of the world would have us think. A visit to a five-star day spa or a throw-caution-to-the-wind in-home version can bring a sleigh full of comfort and joy—not to mention sanity.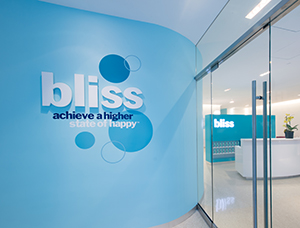 BLISS 49 SPA
Spa devotees in and around New York City hit the trifecta when it comes to finding their bliss. SoHo is home to the company's flagship Bliss while Manhattan's West Side is covered by Bliss 57. And then there's Bliss 49, the only one located in a hotel: the ultra-chic W New York on Lexington Avenue. Fortunately, the Bliss 49 experience is not limited exclusively to hotel guests.
According to spa director Jocelyn Flotteron, Bliss 49 attracts a sizable local clientele thanks to both brand recognition and the Midtown East neighborhood's bustling dynamic.
To reach spa central you enter through the street door (Bliss banner and Bliss's signature Lemon & Sage scent mark the spot), opening to a bright downstairs space where mani/pedis take center stage and a mind-blowing retail boutique entices. "Backstage" there's a single treatment room that beckons the time impaired with things like the 30-minute Rapid Rub Targeted Massage.
Upstairs—the elevator is in W's lobby—you get even more of a sense of what makes Bliss tick. The vibe skews young and savvy; the staff, from the front desk to the aestheticians, is accommodating, knowledgeable, relaxed; the lounge is expansive, with comfortable seating, copious magazines, and quite the selection of healthy snacks. You can't help but love the unplugged lunacy that went into naming some of the treatments, including the acne-centric facial No 'Zit Sherlock, Betweeny Wax, and the Head Over 'Peels" Scrub + Rub.
In keeping with the program, I embarked on Blissage 75 Full-Body Massage that defies the 60-minute treatment rule by adding an extra 15 glorious minutes and comes with a bonus paraffin foot wrap. Apres Blissage, I am happy to report it was transformative, particularly for someone like me whose days are spent bending over a laptop for hours without a break. Kudos to Ben, Swedish massage virtuoso.
For the record, Blissage 75 is the spa's second most popular treatment after the Brazilian Bikini Wax with its proven reputation for being nearly ouch-less. Taking third place is the anti-aging Youth as We Know It Facial.
BLISSFUL EXTRAS
Seasonal Sensation
Got feet? Want to make them happy for the holidays? Then give them the gift of a Vanilla Pumpkin Spice Pedi, a delicious foot scrub concoction of fruit enzymes and antioxidants. Served with sparkling cider and lots of good cheer!
Members Only
Guests of W Hotel are privy to a handful of spa-related perks like in-room treatments and priority booking. However, a gaggle of goodies await should you sign up for Bliss Spa membership. Imagine scooping up a monthly Blissage 60 Massage (or Fabulous Facial) as well as service and product discounts and two guest passes a year. Check out the particulars at blissworld.com/membership.
Bliss 49 Spa
541 Lexington Avenue
(between East 49th & East 50th Streets)
877-862-5477
blissspa.com
---
HOME (SPA) FOR THE HOLIDAYS
The idea of putting together a home spa has always appealed to me in a "classic recipe" sort of way. There are your basic ingredients and then there are individual touches: a seasoning... a garnish... something totally nouveau or retro reinvented. As I was translating this sadly simplistic slant from food to personal pampering, it occurred to me that, with very few exceptions, people know their own basic ingredients by heart. You know what kind of music soothes you and what scents make you happy. You also know that baths are relaxing, loofas exfoliate, and cucumber slices on your eyes reduce puffiness.
So instead of stating the obvious, logic suggests the best way to ratchet up Home Spa 101 is to go for the garnishes: the coolest, the newest, the "who knew"?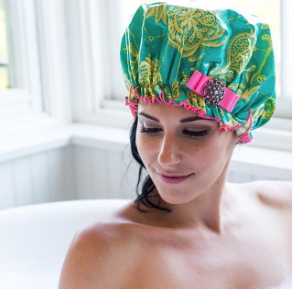 Head Start
Recognizing the need for a secure, long-lasting shower cap, Colleen Bellitti created Dry Divas, a line of bouffant, highly whimsical shower caps that keep your hair dry and last. Available online (drydivas.com) and, as of this year, at Neiman Marcus (Christmas catalog and in stores). Sweet.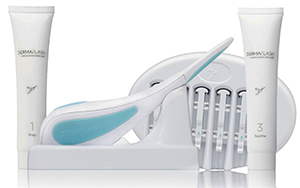 Face Off
Exfoliation is one hot topic these days and not just for the body (that's loofa territory), for the face. Until recently, super-soft, young skin was the domain of celebrity estheticians who specialize in "derma planing," (i.e., the removal of dead surface cells and unwanted peach fuzz from the face). Now the same results can be achieved at home with a hand-held tool called DermaFlash, designed to painlessly jettison skin debris (be the first kid on the block to add this to your home spa's anti-aging arsenal!). To further enhance results, DermaFlash has teamed up with Perricone MD for a unique four-step process (dermaflash.com).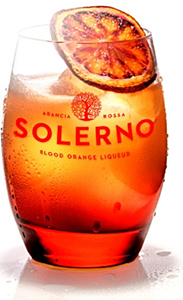 Good Spirits
While the beverage du jour at most day spas is infused water or herbal tea since we'll be spa-ing in the privacy of our own little havens, why not treat ourselves to something a bit more decadent. I've found a nice choice during the winter months to be liqueur - a comfort quaff if you will. Recently I discovered Solerno Blood Orange Liqueur imported from Sicily. Nice in a snifter, but also lovely with Prosecco or turned into a Solerno Cosmo. I could go on (solernoliqueur.com).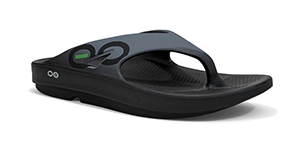 Step In The Right Direction
When I first tried on a pair of OOFOS sandals (flip-flop style), I had no idea they were designed with recovery technology for runners. I just knew they were the most comfortable sandals I'd ever worn... and after nearly a year of wearing them, I can also say they're the sturdiest as well. The graphite and black sandals are a New Yorker's staple, but they also come in myriad colors and styles, including clogs. OOFOS' slogan is "Your Feet Earned This." They have indeed (oofos.com).