ENTREPRENEUR'S CORNER
By Judy Goss
When the legendary song "Matchmaker, Matchmaker" from Fiddler on the Roof hit Broadway in the early 1960's, the scene of the show was set back at the turn of the century. Little did we know that the matchmaking business would evolve into a modern, luxury-type of service like Maria Avgitidis' Agape Match, located on the 59th floor of the Empire State Building. I chuckled when I found out that her office was located there as my thoughts drifted back to An Affair to Remember and When Harry Met Sally. But Maria's story started overseas.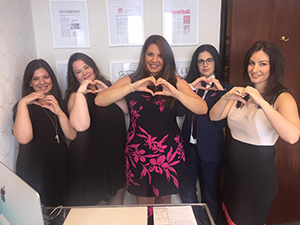 FROM GREECE WITH LOVE
Maria Avgitidis' family has been in the matchmaking industry for at least four generations — Maria's grandmother, great grandmother, and her great-great grandmother were matchmakers. Coming from Greece at the age of two, Maria and her parents emigrated to the United States and settled in New Jersey. After 16 years in New Jersey, Maria went back to Europe to go to school before returning to the US at the age of 23—straight to the Big Apple. She's quick to say that she never had any idealistic view of New York City, that she wasn't thinking about the romantic (no pun intended) side of the glitz and glamour, but chose it because it was simply the closest city to her parent's home. And that sums up her personality—straightforward, no frills, organized and sensible.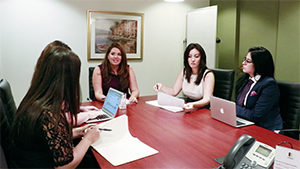 TO BE A MATCHMAKER
Maria says she is the type of person who people come up to in bars or restaurants and lay their whole story out for her in one sitting—and that her friends who are matchmakers are the same way. "In two minutes I can know someone's darkest secret" she claims, and as Maria is naturally solution-oriented, these types of scenarios led her to organically start a matchmaking business. Maria says that it helps to have the kind of personality that exudes trust: Be animated in the face while people are talking to you. So, to break that down, you need to be an analytical thinker and quick to come up with creative solutions all while maintaining a friendly face.
Maria started out in market research but quickly realized her natural talent for listening to and connecting people with her broad network of men and women. She is also a dating coach which makes her matchmaking capabilities more than just one-dimensional, meaning she helps people figure out what works and what doesn't on a date, and also what exactly is realistic regarding what someone is looking for in a spouse. I learned there is so much more to matchmaking than just "finding a mate." You need to figure out what kind of personalities you are looking for in someone, what your tolerance level is and even what your goals are in the future for having children.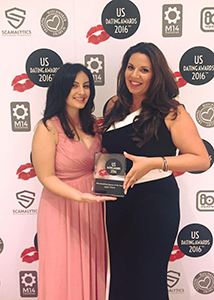 A SPECIAL SOMEONE
When working with a matchmaker, get ready to have your list of what you would like in a partner, but realize that what you want may be translated differently when you speak to a professional matchmaker or dating coach. Maria said that a large percentage of her job is to figure out what people "really" want as opposed to what they are asking for in a future prospect. Women tend to have lists, and interestingly enough those lists mostly have extrinsic descriptions on them like height, weight and hair color but what is going to count in the end if you are compatible with someone is their character, values, and choices for wanting (or not) children. So, she tries to figure out what they're looking for on that list as far as personality and disposition. Men are usually searching for (in a woman) the characteristics they want in the future of their children like "family-oriented" or "gentle" or "passionate" as opposed to wanting someone with blonde hair and a curvy body. Maria advises that by the second or third date you should be discussing with the person you're out with if they would like to get married or not and move on if their goals don't match yours.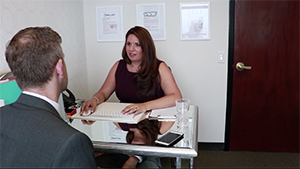 FOR THE BUSY PROFESSIONAL
Since 2008 Maria's company has been appealing to the high-profile men and women of New York City, and most of her male clients are in the financial industry. With the cost of service ranging anywhere from $15.000 to $25,000, Agape only attracts the upper-echelon clientele. "I have a no-nonsense way of communicating with my clients" Maria states, and that helps with saving time in finding a match for someone. For the busy professionals of New York, it's the perfect way to skip the dating dramas that occur if your dates are not weeded out first. Agape "always tries to get people on second dates" and the strategy behind that is knowing their clients and what exactly they are looking for (which isn't always what they say!), knowing how to quickly find that perfect match and putting it all together in an organized fashion.
"I can almost guarantee you will be in a relationship in 90 days if you do the following" Maria told me when I asked her what her parting words of wisdom were for people out there looking for love. She claims that if you go out to two events per week for the next three months, then you will certainly find someone by the time the 90 days is up. But you have to do the work—make sure you look sharp, have a positive attitude when walking in a room and view everyone you meet as a potential soul mate. Only then, with consistency and persistence, do your chances of meeting someone skyrocket. But you need to be consistent and do the work. If you don't have the time, then calling Agape may be the perfect solution to finding your soulmate sooner than later.
For more information on Maria Avgitidis' Agape Match, visit agapematch.com
---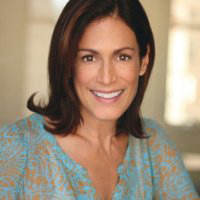 Judy Goss is currently the radio show host of What Women Want with over 500,000 downloads and is a published author of St. Martin's Press. She is also an entrepreneur who founded the nationally acclaimed networking organization Over 40 Females® with its 20 chapters from New York to California. Judy is also a freelance journalist who interviews people about her favorite topic; their personal stories and what inspired them to be who they are today.