MY NEW YORK STORY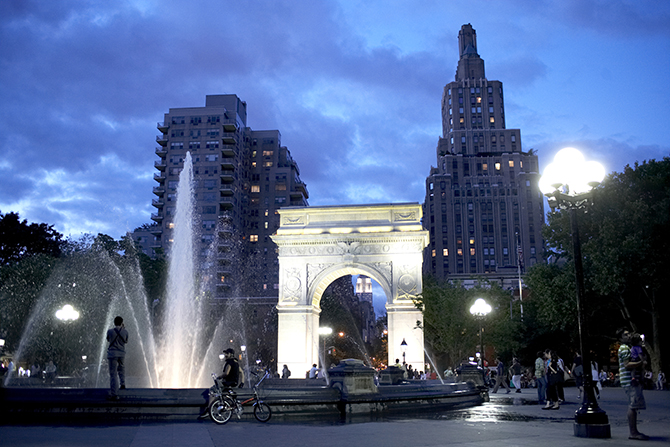 By Bill Spadea
Spending years as a New York real estate broker training new associates for a national firm, you learn quickly that there is a huge "perception barrier" among people who've never spent significant time in the greatest city on Earth. Since most news outlets prefer to report the bad news instead of good, the perception among outsiders tends to be driven by negatives rather than positives. Positive personal stories shared by those who love living, working and vacationing in the Big Apple are only heard when you know someone. Of course, thanks to Ernie Anastos and the great team at New York Lifestyles magazine, we have an opportunity to change that perception and have it reflect the reality of how great life can be in New York.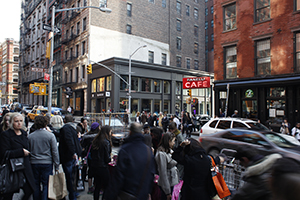 Beyond negative stories, many people outside of NYC think of The City as a massive, overwhelming, hard to manage, rapid pace, crowded place where people don't make eye contact. Of course, we know that NYC is a collection of great neighborhoods that vary widely in terms of cuisine, nightlife and living space. Although New Yorkers do come together when necessary, either to stand strong against adversity or to celebrate a World Series victory, the truth is The City is a collection of diverse neighborhoods where you can have close, meaningful and life changing interactions but each community can be as different as two cities like Chicago and Nashville.
The main questions on people's minds, when faced with relocating to New York, are: How do I settle in? What neighborhood is best for me? Where can you get friendly locals, community pride, and great coffee?
MOVING TO THE CITY
My wife's cousin Shannon had a great career working for an ad agency on the Jack Daniel's account in Boston. Like many of us, when opportunity knocks, you answer the door. In Shannon's case, the knock came, and she had the chance to head to NYC. Forgetting for a moment that she's a Red Sox and Patriots fan, where was she going live? Being relatively close to Boston she'd spent time in the city, holiday trips, business meetings, but living there? That's a whole other story. Visiting New York during the holidays and living in the "city that never sleeps" are two entirely different things.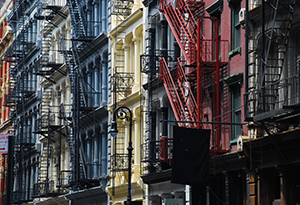 Real estate brokers in New York know how many great opportunities there are for affordable, practical places to live, but you've got to hunt for them! Shannon's search took her south of Houston Street. For some reason only Texans still have trouble embracing the correct pronunciation so for y'all; it's How-stun Street! SoHo is a wonderful neighborhood. As far as food options (which typically lead the discussion for me) I love this area because of its walking distance to so many great bars and restaurants. Not just Pegu Club but Mario Batali's Babbo restaurant is one of the great restaurants in the entire city. It's where I had a rabbit appetizer that you would walk one hundred miles just to taste.
QUIET TIME
Shannon found a perfect place on Sullivan Street and West Houston. Unlike the perception of the loud city, always in motion and generating noise, this particular part of Manhattan is as quiet as any suburban neighborhood. Especially when you want it to be, late night when you need to sleep to get up for work in the morning. Of course on the walk to the subway which is only a couple of blocks, you have to fuel up with some of New York's finest coffee. Nothing says neighborhood spot better than a cup of local java. Many new residents are used to national chains, and this will be a step out of their comfort zone. But well worth it. A great cup of coffee at a very reasonable NYC price and incredible food to start your day off right.
Returning after work has many new New Yorkers ready for a drink to wind down the hectic pace of a typical work day. There are plenty of choices, but I thought I'd focus on Shannon's favorites and my local go-to spot. The Wren where the vodka cocktails are made with Tito's, and there's Rose on tap. And Swift Hibernian Lounge, a great Irish bar complete with seating taken from old church pews. I'd describe the bar as offering a cozy atmosphere where you don't have to battle to choose a beer and a whiskey: the selection is among the best in the area.
Of course, my favorite spot in the neighborhood is even a closer walk to Shannon's building, Dos Caminos SoHo. I know, it's a chain, so you might ask me, how is that 'local neighborhood'? Let me tell you. Because it is simply that good. The SoHo location is a favorite because of its proximity to everything. Whether you're walking the streets looking for a quick bite after window shopping at the numerous art galleries around the intersection of Broome and Wooster or just looking for the best guacamole in New York, Dos Caminos is the spot. The guacamole is made to order and served with warm chips. It's the right combination of salt and heat that makes it a must order. If you're a bit adventurous with your food orders you can also expand the traditional guacamole you can add chapulines (read: grasshoppers) to your order.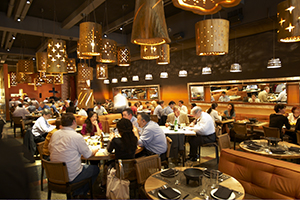 A SLICE OF NYC
As Ernie is fond of saying, the greatest thing about New York City is "the people." This slice of New York life on Sullivan Street in SoHo is no different. Friendly neighbors and passersby happy to say "good morning" and "have a great night" even to those they barely recognize from the apartment down the hall. It's a relatively quiet street where there's a sense of community that brings neighbors together despite the diverse and varied backgrounds and lifestyles making up the fabric of SoHo.
If you're lucky enough to have the opportunity to relocate to New York and find yourself in SoHo, don't worry, your friends and family can visit--even if they decide to forgo public transportation and drive in. Plenty of parking with three garages within a couple of blocks of Sullivan and West Houston. And for us, Sunday is Mass at Saint Anthony of Padua's followed by brunch at one of many neighborhood eateries. There's also a Jewish Congregation right on Sullivan Street and a nondenominational church within walking distance.
One of the cool, best-kept secrets of this outstanding SoHo neighborhood is a place called the Comedy Cellar. And Shannon has been lucky enough to be in attendance and have Chris Rock drop in and grab the mic. Although I have done some comedy myself in the past and will be appearing on the Jersey side with Joe Piscopo and Jay Black you don't have to worry, you won't likely run into me on stage here—yet!
Comfortable, neighborly, affordable, foodie-friendly and plenty of open space to enjoy at Washington Square Park, there are few neighborhoods in any city across America that can offer so much to a newcomer trying to settle into a new city. Shannon has never looked back. Now, if we can just get her off the Boston Red Sox bandwagon.
---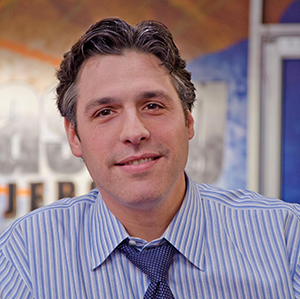 Bill Spadea is the top-rated morning drive host in New Jersey on NJ 101.5 FM as well as the Ringleader/Host on Chasing News which airs weeknights on FOX 5 and My9 in New York. Before he got into TV and radio, he was a successful real estate executive, political strategist and served in the U.S. Marine Corps Reserves. Spadea graduated Boston University and has been married to his wife Jodi for 22 years. They have two kids and live in Princeton, NJ.