MILFORD, PA: A PLACE TO STAY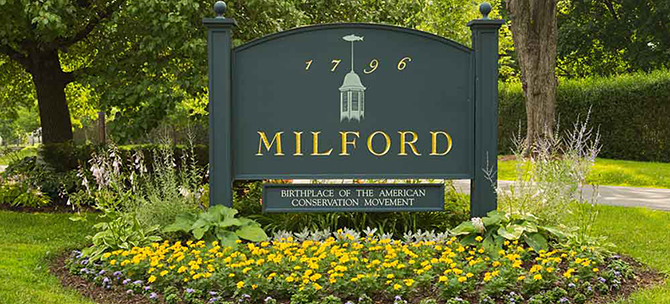 By Michael Alpiner
What has made Milford, Pennsylvania earn the title of one of America's "cool towns," according to leading travel publications? One need only cross the scenic Delaware River, meander along Route 6 under a canopy of trees, past the sign that reads "Milford Cemetery: No Hunting," into a town which balances the Victorian décor with the hip and, yes, a cool mood of this unique and remarkable small town. For instance, on one side of the road, a fireworks shop promises to ignite the spirit of exploration, while on the other, an austere 19th-century edifice stares with stately arrogance and open shutters at the parade of travelers and weekend adventurers.
For years, I knew Milford as a place to stop and stretch my legs en route to my parents' home in the Poconos. Its location was conveniently situated when nature called, or when my stomach lacked the patience to complete the last leg of my journey. Certainly, I noticed Milford's Victorian architecture, blue stone walkways, and quaint shops, a small town's attention to detail. But I suppose I was moving too quickly and found myself more focused on the end of my excursion rather than on absorbing the old world charm and serenity that exists within the simple grid and comforting borders of Milford—a mere 70 miles from NYC.
NATURAL WONDERS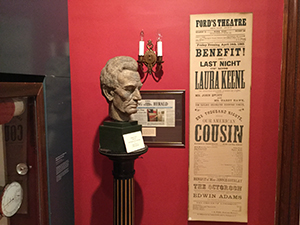 Sitting at a local café, I found myself surrounded by historic photographs of the town on the walls (the one by my table mysteriously fell off the wall nearly striking me on the head…legend says the town might be haunted, but I was not deterred).
I discovered that Milford was developed in 1796 by Judge John Biddis, who was a master craftsman and inventor. He named the streets of Milford after his children, and the lanes after his favorite berries and fruit. Milford is an attractive location by virtue of its scenic overlooks, access to the Delaware Water Gap National Park, and juxtaposition to New York City and Philadelphia. All waterways in Milford drain into the Delaware River, and differ in height, creating what is known as a fluviarchy, a network of waterfalls. The falls provided water power to mills, which contributed to Milford's economy and growth in the 19th century.
With a population of a little more than a thousand, Milford is culturally diverse yet concentrated. I passed old men in plaid shirts and overalls, sharing the gossip of the day, families with "tourist" written all over them, eager to tackle the same itinerary that filled my head, shop owners with a thousand tales to tell, whose merchandise ranged from scented candles to medieval weaponry. Willow (thewillowshop.com) is one of those shops that, upon entering, dazzle the olfactory nerve with candles and soaps, hand-painted furnishings, bohemian clothing and bags, oils and pasta, all of the highest quality. Nearby Golden Fish Gallery (goldenfishgallery.com) is a great shop with an eclectic maze of rooms where one can purchase a knight's helmet, gargoyle sculptures and jewelry, gothic wall art, knives, swords, or just about anything you might include in your medieval costume party.
THE BEST CHOICE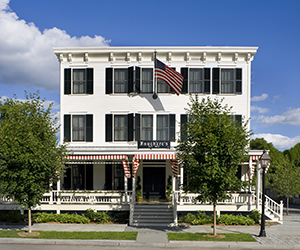 Since I was staying, and not just passing through town, I chose the Hotel Fauchére (hotelfauchere.com), a Relais & Châteaux property, as the lodging worthy of my attention to the historical. Established in 1852 by Master Chef Louis Fauchére, the hotel has 16 guests rooms, two with second story balconies, a restaurant (The Delmonico Room), a bar (Bar Louis), a bakery (Pâtisserie Fauchére), conservatory and garden. Adorning the walls throughout the hotel is framed artwork from the Hudson River School, an art movement inspired by Romanticism which expresses common themes of 19th-century America: discovery, exploration, and settlement. Here I discovered a warm and inviting atmosphere visited by such notables as Charlie Chaplin, Mae West, Andrew Carnegie, Teddy Roosevelt, John F. Kennedy, Robert Frost, and many others. In fact, I was informed that my room was once occupied by Rudolph Valentino, and whose spirit has been reported still lurking there.
The hotel's owner, and recently elected Mayor of Milford, Sean Strub, has created the backdrop for a classic travel and lodging experience. Executive Chef Michael Glatz offers guests cuisine that focuses less on the presentation and more on the taste. The aura of Bar Louis makes it easy for patrons to be transported back in time, and find intimacy and comradery against a sea of colors glowing through the bottles on the lighted bar. Behind the bar, a huge photo of Andy Warhol kissing John Lennon on the cheek makes one "imagine" how "fifteen minutes of fame" is better than a lifetime of anonymity. In a small town like Milford, no one is anonymous.
Another highlight of my stay in Milford was my visit to the Columns Museum (pikehistorical.org), one of those small town sites that boast some impressive artifacts. The primary display profiles a blood-stained American flag reportedly used to cradle Lincoln's head after that fateful night in the Ford Theater. Authentic posters and newspapers from WWII present a sad yet palpable history, and various rooms profiling other episodes in American history remind visitors what we were fighting for.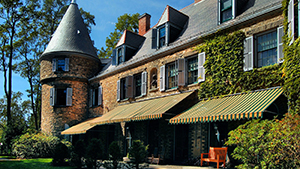 Grey Towers National Historic Site (greytowers.org) is the ancestral home of Gifford Pinchot, first director of the United States Forest Service (USFS) and former governor of Pennsylvania. A tour of the French chateaux-style mansion and majestic grounds is an excellent way to learn about and celebrate the origin of the conservation movement in America.
The Apple Valley Restaurant (applevalleyrestaurant.com) rounds out the Milford experience with its Early American trapper décor surrounding patrons with relics such as snowshoes, traps, wagon wheels, totem-like carvings, and even a full-size canoe suspended from the rafters. The restaurant offers casual dining with the taste of something much more gourmet. And before you leave, be sure to check out Copper Kettle Country Store (copperkettlecountrystore.com), just off the main road, where visitors can stock up on beef jerky, handmade soap, home goods and décor, t-shirts, mugs, honey and jellies, jewelry and much more.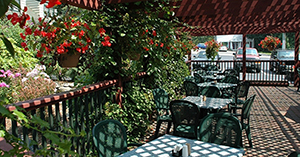 I headed back across the Delaware River with a new understanding of the spirit of Milford, PA. Like every small town, there is a history and a local charm that one cannot fully embody at 25 miles an hour. There is a true benefit from belonging, if only for a couple of days. I had breezed through Milford many times before and admired it from afar. The poet in me recalls the following lines: We shall not cease from exploration. And the end of all our exploring will be to arrive where we started and know the place for the first time.
Besides being referred to as "cool," a stopover en route to something more, Milford is also a great place to stay.
---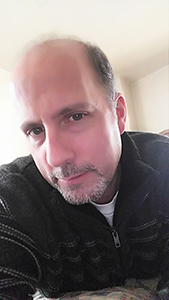 Michael Alpiner has been an English teacher in New York City for the past 29 years. Michael has published work in Jewish Currents, Soul Fountain, Light, New Work Review, and Blood to Remember (an anthology of Holocaust-related poetry).