GIFTS JUST FOR MOM
By Daryn Mayer
When it comes to choosing the perfect gift for that special mom, it's important to focus on her personality, favorite activities, and lifestyle. To make this May 14th simple, here's a list of perfect gifts that not only celebrate Mom but also enhance her lifestyle and well-being, inside and out.
---
THE JET-SETTER MOM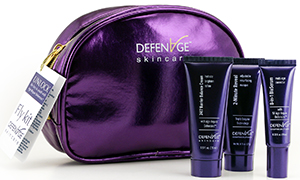 Give your mom the gift of youth on the go with
DefenAge®
. This innovative and proven skin care system visibly corrects up to 16 signs of aging in just six weeks. The
DefenAge® Fly Kit
is packaged in an attractive cosmetic bag that fits into any purse or carry on and includes TSA-friendly sizes of their gentle resurfacing 2-Minute Reveal Masque, intensive 24/7 Hydrating Barrier Balance Cream, and advanced smart formula ultra-luxe 8-in-1 BioSerum. This revolutionary skin care system will help mom diminish the appearance of fine lines and wrinkles as well as firm, tighten, and tone sagging skin on the face, neck, and décolletage; and all of this is accomplished without needles or surgery.
DefenAge® Fly Kit—a fountain of youth—contains two weeks' worth of products and is available at defenage.com and select aesthetic professionals. Price: $127
---
THE FRAGRANT MOM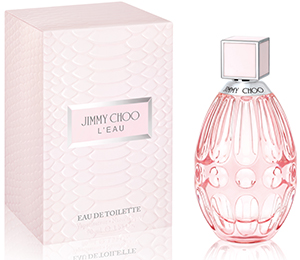 Dynamic, alluring, and adventurous best describes the
Jimmy Choo L'EAU
fragrance. It also defines the woman who wears this new scent. Composed by perfumer Juliette Karagueuzoglou, Jimmy Choo's L'EAU evokes a radiant femininity because the fragrance combines a symphony of floral, fresh and musky notes. Top notes of hibiscus flower and bergamot are blended with the sweet nectarine and floral peony that are at the heart of the scent. The fruity and floral notes are grounded by the fragrant base notes of heady cedar wood and musk that embody the sensual yet sweet contrasts that are at the heart of this Jimmy Choo fragrance.
Jimmy Choo L'EAU EDT Vaporisateur (3.0 fl. oz.) Natural Spray. Available in-store and online at Macy's (macys.com) and Nordstrom (nordstrom.com). Price: $98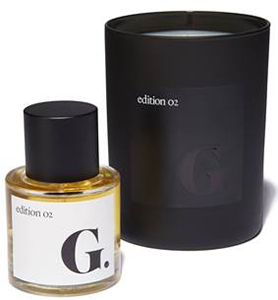 Gwyneth Paltrow's Goop Edition 02—Shiso Fragrance The Goop lifestyle brand is growing their fragrance collection with the launch of Edition 02—Shiso, which is a spring scent of cool air, pale sun, and new life unfurling on the forest floor. This fragrance is composed entirely of rare, all-natural elements, which are imbued with the power to entrance, heal, and transform. It's pure, alive—the real thing.
Gwyneth Paltrow's Goop Edition 02—Shiso Fragrance available online at goop.com. Price: $165
---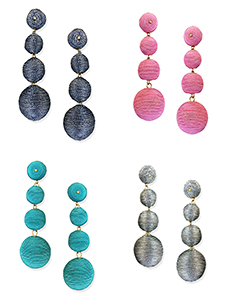 THE STYLISH MOM

From Palm Beach to Southampton and beyond, these Disco Ball Earrings by Jennifer Miller are sure to turn heads. Mom can wear them with jeans, a jumpsuit, or her favorite dress—whether she's off to a luncheon, cocktail party or a dinner soirée.
Disco Ball Earring by Jennifer Miller available in eight colors at jennifermiller.com. Price: $95
---
THE WELL-READ MOM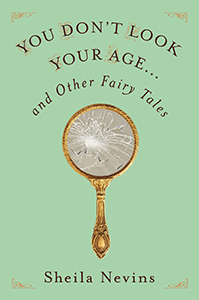 You Don't Look Your Age (and Other Fairy Tales) by Sheila Nevins.
This author has seen it all. As a television producer and President of HBO Documentary Films, she has created over one thousand documentary films and is one of the most influential people in documentary filmmaking. In You Don't Look Your Age (and Other Fairy Tales), which will be published by Flatiron Books this month, Sheila takes you from adultery and dieting to watching your face sag (and lifting it back up again); from infidelity and flirting your way through life (at any age) to what being a feminist actually means. She takes readers through the painful realities of losing friends, loved ones, and even children while covering the challenges and injustices of misogyny.
You Don't Look Your Age (and Other Fairy Tales) available at barnesandnoble.com. Price: $16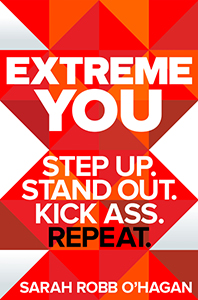 Extreme You: Step Up. Stand Out. Kick Ass. Repeat. by Sarah Robb O'Hagan. This is a must-read for every mother and woman. Sarah Robb O'Hagan is the CEO of Flywheel Sports and is the former president of Gatorade and Equinox. She draws original insights and kick ass lessons from her personal and professional experiences, which includes getting fired twice in her twenties on her way to turning around a five-billion dollar sports drink business. The book shows that the route to success is far different from what we're told typically. The Extreme You approach is to develop yourself to the max continuously, warts and all, in order to tap your true potential and find your greatness along the way. So many of us feel overwhelmed in choosing the direction we're destined for. We may think we aren't skillful enough to succeed or fear that our goals are unreachable. Sarah Robb O'Hagan shows that success is open to anyone willing to nurture and develop an extreme version of themselves. Inspiring, laugh-out loud funny, and fiercely practical, Extreme You is a brilliant training program for becoming an even better version of yourself.
Extreme You: Step Up. Stand Out. Kick Ass. Repeat. available at barnesandnoble.com. Price: $21
---
THE FLORAL MOM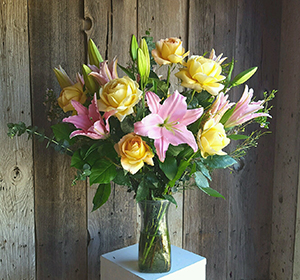 Every mom loves fresh flowers, and this
Garden Bouquet
—a "Bouquet in a Box"—makes for a sweet and memorable Mother's Day gift. This bouquet is a unique take on a classic gift and arrives in a glass vase with setup and care instructions. Their arrangements are extra-large and fresh for a long-lasting and uniquely beautiful experience.
Garden Bouquet available at bouquetinabox.com. Price: $50
---
THE FIT MOM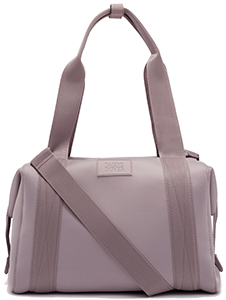 The
Dagne Dover's Landon Carry-All Bag
is the perfect antidote to the office-to-gym dilemma by providing any mom with ample room for her gym gear. It includes a padded laptop sleeve with shoe duster, an air mesh pouch, and a protective water bottle pocket. The carry-all has two sizes in one and can be transformed from one to the other with a simple snap. It has a detachable cross-body strap and includes a stretch key leash.
Dagne Dover's Landon Carry-All Bag available at bandier.com. Price: $155.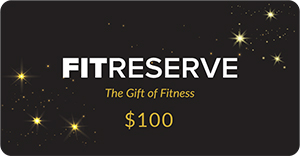 The Fit Reserve Gift Card will help your Mom to shape up her special day. Fit Reserve is a premiere fitness membership that will allow her to mix and match classes from a curated selection of hundreds of top studios and thousands of classes in NYC. It offers boxing, barre, boot camp, yoga, indoor cycling, Pilates, and so much more. Fit Reserve is the perfect gift for the fitness aficionado interested in trying out new fitness classes and studios for the first time.
Fit Reserve Gift Card available at fitreserve.com. Price: $100
---
THE GENEROUS MOM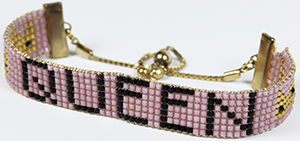 For the mom who is always giving, why not give her a gift that gives back and makes her feel like a queen every time she wears it? Say hello to the
Queen Cuff Bracelet
from
Same Sky.
The bracelet is hand-woven on a loom using plated glass seed beads with needle and threaded into gold chain. Each bracelet is manufactured in Rwanda by one of Same Sky's female artisans, and 100 percent of the net proceeds will be re-invested into their artisan program. Same Sky was founded with a vision to provide a second chance to all women under the same sky. Worn by celebrities including Meryl Streep and Halle Berry, the true value of Same Sky jewelry is empowerment.
Queen Cuff Bracelet available at samesky.com. Price: $150
---
THE CONNOISSEUR MOM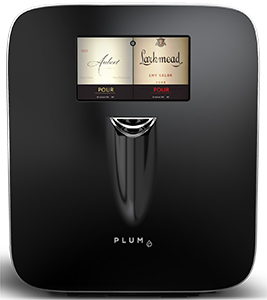 Let your mom enjoy a glass of wine and be catered upon daily with the
Plum Super Automatic Wine Appliance.
It's the first super-automatic wine appliance that allows wine drinkers to have a premium wine-by-the-glass experience, just as the winemaker intended. A stylish, high-design innovation in wine consumption, the Plum is a device for the luxury-minded Mom who enjoys a glass of wine but wants flexibility in how much of the varietal she consumes. Plum is designed to make it easy to have the perfect drink every night. It's the only needle-based system that holds multiple bottles of wine. It offers integrated refrigeration to varietal-specific serving temperatures, a touchscreen that provides information about the wine, and a refillable argon canister that preserves more than 200 bottles of wine.
Plum Super Automatic Wine Appliance available for pre-order at plum.wine. Price: $1,499
---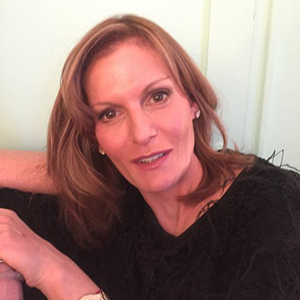 Daryn Mayer is a producer, marketing savant, journalist who has been a trendsetter in the lifestyle industry for many years. She has collaborated with outstanding media brands including Fox TV, Telepictures, NewsCorp, American Express Publishing, Hearst Media and many others. Founder of You Fortified™ (youfortified.com), Daryn provides a go-to destination and resource for the best of accessible and luxuriant lifestyle products and solution for living a fortifying lifestyle. If you would like Daryn to review your fitness class or studio for future consideration, please send an email to daryn@youfortified.com.