Jean Shafiroff: Teaching New Generations To Give Back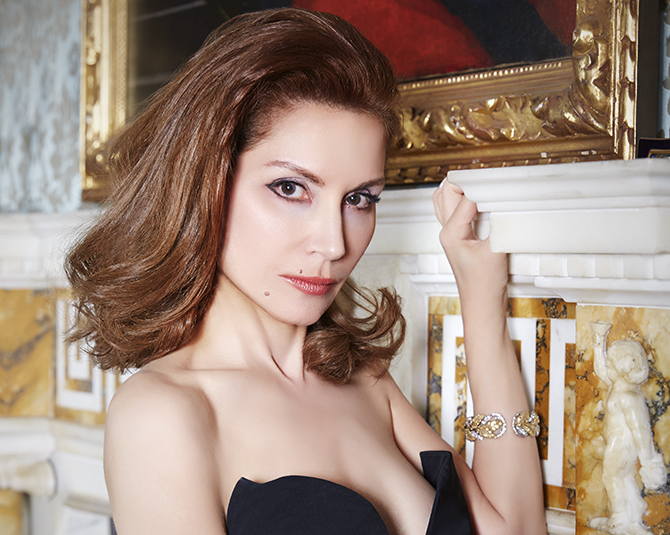 By Christine Stoddard and Jim Bernstein | Photography by Michael Paniccia
Jean Shafiroff is quick to downplay her accomplishments as a philanthropist, public speaker, and author. But the fact is that she has earned many honors for her efforts as a humanitarian. Even with that fact in mind, she will swiftly tell you that it was only through hard work and teamwork that she is able to fundraise and chair several charity events each year as she does. Her book, Successful Philanthropy: How to Make a Life By What You Give (Hatherleigh Press), gathers her years of expertise into a guide on how to be a philanthropist through time, knowledge, and available financial resources. She brings awareness to notable charitable causes, including the ones that she has devoted her life to women's rights, animal rights, and children's welfare.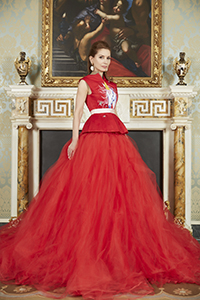 Shafiroff sits on the boards of the New York City Mission Society, New York Women's Foundation, French Heritage Society, Couture Council (Museum of the Fashion Institute of Technology), Jewish Board of Family and Children's Services. Also, there's Southampton Animal Shelter Honorary Board, Southampton Bath and Tennis Club Charitable Foundation, and Global Strays, a nonprofit founded by her daughter, Elizabeth Shafiroff, and Lindsey Spielfogal. Additionally, she has been appointed as an ambassador for the American Humane Society. Shafiroff holds an MBA from the Graduate School of Business at Columbia University and a BS in physical therapy from Columbia University College of Physicians and Surgeons.
We took the time to chat with Shafiroff about her philanthropic career. Here is what we learned about this fascinating woman.
You have spent years in philanthropy, both as a volunteer and donor, and are eager to get younger generations involved in charitable causes. Why do you think that is necessary? The younger generations are the key to continuing the work others have established and built. I have the utmost confidence in them. But to unlock their potential, they require mentors to guide them. These mentors must exemplify why giving time, knowledge, and available resources are so fulfilling and needed in our society. To quote David E. Trueblood, "It takes a noble man to plant a seed for a tree that will someday give shade to people he may never meet." We are the role models for our children and future generations. As responsible parents, relatives, and citizens, we bear the duty of serving as positive role models to teach future generations to give back. The world we build and cultivate today is the world that our children will inherit tomorrow.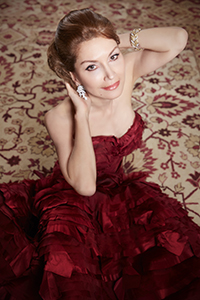 Why is philanthropy so important to our society?
I believe that those who have resources have an obligation to help the underserved. This can include helping people, animals, and the environment. We are taught that being a giving person is a rewarding experience, but no one explains why that is so. We establish ourselves as better human beings when we give. The world becomes better the moment someone shows kindness and generosity. We need to inculcate that in our future generations, so the world can continue to be kinder and gentler.
Who is the most responsible for teaching our children the value of giving—schools or parents?
It has to be both. Without a foundation at home, the schools have a more difficult job. Parents must demonstrate the importance of giving, and why it is essential to our lives. One of the greatest gifts parents can give to their children is to teach them the importance of philanthropy and helping people and animals in need. Parents should encourage their children to choose a cause that is of interest to them. A parent can contribute to do this by exposing them to various causes. Once a cause and charity are chosen, the family can work together. Once an interest is found, the parent can help the child choose a well-run charity that they both might get involved with. The process of parent and child choosing a charity and then working together for a cause can be a great bonding experience.
By working together, the parent can teach the child many of life's valuable skills as they relate to dealing with different kinds of people. A child will learn the importance of helping those less fortunate. Family bonding through philanthropy is something that can bring a family closer together over a lifetime. A parent who teaches their child about giving back will have instilled very strong values—values that the child can keep throughout life.
But it is also the duty of the schools to teach our children the importance of giving. It is important to implement courses in schools—including grammar schools, high schools, colleges, and universities—that focus on the importance of philanthropy, and the multitude of ways a person can give not just their money, but their time, their experience, and their ability to care. Thankfully, some educational institutions do teach children the value of giving. However, it's something that should be required at all schools. There should be mandatory courses in place at both public and private schools in the United States and around the globe.
Children should be involved in community service activities and fundraising efforts, which can include volunteering at soup kitchens, senior citizen homes, and local animal shelters, just to name a few. There should be different volunteer options made available to children. Obviously, adult supervision is always required. Children should never be asked to fundraise for large sums of money. Penny drives, and bake sales are appropriate.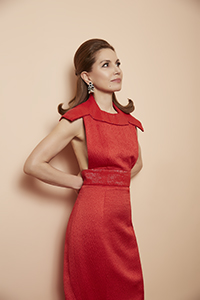 When in a child's life should they be introduced to the importance of giving?
The process should begin when they are toddlers. We must teach our children to share and to be kind to others. For example, children should be taught to share their toys with their friends. The sooner a child understands that there are others in need, the better the chances are that child will grow up to become a giving person for a lifetime. As the child gets older, those early lessons will resonate.
How did your parents instill those values in you?
My father was a music teacher, and he taught in public schools all of his life. My mother was a homemaker. Together, they stressed life-long learning and giving and had plenty to teach. My parents sent me to Catholic schools, where the nuns taught us to give to and care for the underserved. However, all religions teach the importance of giving. At Catholic school, we talked a lot about charity, philanthropy and sharing with those who had less than we did. In Judaism, the Torah teaches about giving. In the Muslim faith, the Koran also highlights the goodness of giving. Religion calls us to be charitable, something the next generations must always know.
How have you passed along your experiences to your own children?
Our two daughters, Elizabeth and Jacqueline, were raised in a giving environment. In fact, they introduced me to the Southampton Animal Shelter. The girls were animal lovers since they could walk, and their enthusiasm for helping dogs, cats and other creatures was infectious. Elizabeth also founded a nonprofit with her friend. It is called Global Strays and focuses on making grants to animal welfare organizations in developing nations.
What happens if we fail to mentor the younger generations to be giving and embrace charity work?
The system begins to fall apart. We need to raise people who can learn to give back and who can teach the same. The cycle of philanthropy must go on.
---
Christine Stoddard is a writer, artist, and the founding editor of Quail Bell Magazine. She has authored multiple collections of fiction and poetry, as well as the nonfiction book, Hispanic and Latino Heritage in Virginia (The History Press). Her words and images have appeared in Marie Claire, The Huffington Post, Bustle, The New York Transit Museum, and elsewhere. She is a graduate Connor Art Fellow at the City College of New York.
James Bernstein is a veteran writer and reporter who spent 30 years of his career working for Newsday. He is now a freelance writer and an adjunct professor of communications at Farmingdale State College on Long Island.