UPSIDE AVENUE RECESSION PROTECTION REIT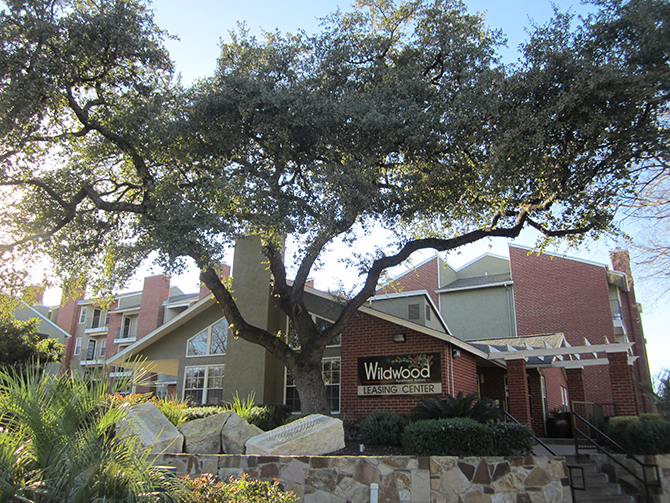 By Daniel J. Bollinger
Given the instability in the stock market, tariff war jitters, and the political tensions that abound, one may be somewhat hesitant about traditional investments. One alternative investment is a Real Estate Investment Trust (REIT) which owns—and operates different types of real estate ranging from office buildings to apartment buildings to warehouses, hospitals and shopping centers.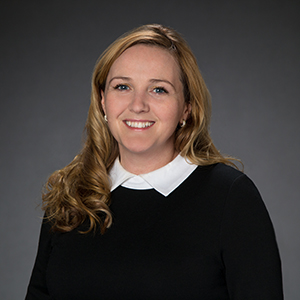 Joy Schloffer
I recently met with Joy Schoffler, Chief Strategy Officer of Casoro Capital, who is responsible for investor relations and the development of innovative financial products including the new REIT called Upside Avenue to learn all about this recession resistant product.
Casoro Capital, a real estate-focused private equity and family run enterprise is launching this multi-family focused REIT with low investment minimums catering to the average investor. Their parent company, the PPA Group started as sponsors in multi-family development and has grown into a vertically integrated company specializing in property management, construction, and investment. In 2009-2010, during the financial crisis, they beat the market to make it into Inc.'s list of "fastest growing companies in America." Now they're doing it again and this time inviting everyone to take advantage of their proven recession protected tactics through their new REIT called Upside Avenue.
What are Upside Avenue's current investments?
Upside invests in three sectors in real estate that have been proven to be recession resistant, which are multi-family, senior housing, and student housing.
Why are these sectors of real estate recession resistant?
While all investments have inherent risks, especially during a downturn, we have found that investing in modest properties (B and C class assets in working-class areas) have fared well in up and down markets. "According to the National Multifamily Housing Council, apartments have the highest risk-adjusted investment returns compared to other property types and have proven to be the most resilient during economic downturns. Also, apartments have shorter leases than other property types, allowing them to adjust quickly to changing market environments.
What locations is the fund investing in?
When it comes to real estate, it is all about location and team. Because we partner with other family offices on projects they are investing in throughout the country, as well as alongside proven sponsors, we will invest anywhere in the U.S. where the submarket fundamentals work.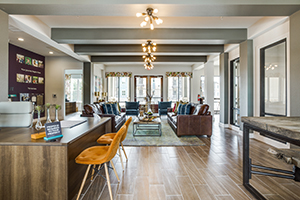 How do you know if the fundamentals work?
Once we find the right on-the-ground team, with the right project, that will generate returns to meet our investment goals for the REIT, we do an in-depth analysis of the submarket to make sure it is not over-built, that employment bases are diverse and that there is room to improve the overall asset. After that, we send teams for on the ground diligence of the asset itself. Then we have the property go through a final committee review with our team of property management, asset management, construction, utility billing and underwriting experts. We are not interested in speculation, we look at data, comparable in the market and then have it reviewed by experts managing properties.
What are the right project returns for Upside Avenue?
Upside is targeting total returns of 12 to 15 percent Internal Rate of Return (IRR) with a 6 to 8 percent yield.
Has the new Trump tax plan had any impact on Upside?
The multifamily real estate was one of the biggest winners in the recent tax bill. Under the new tax plan, qualified business income paid to owners or investors of pass-through businesses are allowed up to a 20 percent exemption. Additionally, much of the incentive of home ownership was removed—add to this a millennial culture that prefers renting to home ownership, and we are excited about the growth of multifamily in the years to come.
What makes Upside Avenue different than other REITs?
Access for the regular investor. In real estate, like other financial products, it's all about access. In private market real estate, this is especially true. The most profitable investments by the best sponsors, rarely, have to pay fundraising platforms or broker-dealers to get their deals funded. They have groups of family offices, institutions and high net worth investors they go to for funding—meaning these deals rarely are mass marketed. Casoro is part of a family office network that invests in these offerings. Our new REIT Upside Avenue will invest alongside other partners in the same investment as us. However, the REIT will have a minimum of $2,000, thereby opening up access to a much broader population.
For more information on Upside Avenue, visit upsideavenue.com.