TIME OUT WITH…
Sophie Jacobi-Parisi & Shireen Arani
By Bailey Beckett
It's an overcast New York Monday, and Shireen Arani and Sophie Jacobi-Parisi are enjoying an after-work drink at Bar Pleiades in The Surrey, the chic hotel on the Upper East Side. The conversation comes easy and there are many laughs, and the casual observer might think they're sisters or best friends. In truth, they are two of New York's most respected matrimonial attorneys who have been adversaries in the courtroom.
Tonight though, they are colleagues, meeting to share with New York Lifestyles an inside perspective into divorce in the Big Apple, and the balance between advocating for their clients by day and managing family at night. They couldn't be more different.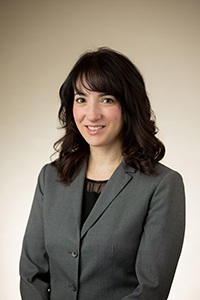 LIKE NIGHT AND DAY
"I completely separate the two," says Arani, a Partner in Matrimonial and Family Law at Katsky Korins LLP, one of the oldest mid-size general practice firms in New York. "I just cut it off." Personable but direct, Arani, who recently moved from Manhattan to Short Hills, New Jersey with her husband and two children, specializes in representing high net worth clients in complex matrimonial and family law matters. "This is really a twenty-four hour a day service industry. Clients contact us at all hours of the day and night. If there is something I need to address, I leave the room and handle it. Most of the time I don't allow the professional and personal spheres to bleed into one another."
"I'm the opposite," counters Jacobi-Parisi, a Partner at Warshaw Burstein LLP, a venerated firm on Fifth Avenue. "It can be hard if you worry about your clients and their kids all day and then manage your own family at night." She credits her experience in social work to help "set boundaries and compartmentalize work from home. It has made me appreciate my family even more," says Jacobi-Parisi, who lives with her husband and two children on the Upper West Side.
SKILLED ADVOCATES
The women have gained prominence amongst matrimonial attorneys in New York, known for resolving matters discreetly rather than litigating through a bullhorn. Whether representing a client with hundreds of million dollars or one with modest means, Arani and Jacobi-Parisi are skilled courtroom advocates—if it even gets that far, as many cases are settled out-of-court. "There are times you tell your client, 'You can settle on x, or you can go to court and pay three times as much and get to the same place,'" Jacobi-Parisi says. "Nobody wins when you're dissolving a marriage. You have to hire an attorney with whom you can be honest and trust, and whose judgment you value." Arani agrees, explaining, "Many clients are able to appreciate and understand that advice, even though they are going through an incredibly difficult time."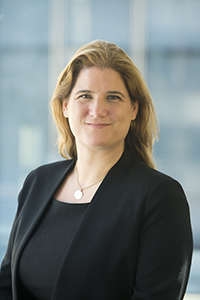 There is a surprising comradery in the New York matrimonial bar despite the deeply adversarial process—perhaps due to the relatively small number of specialized practitioners. Arani and Jacobi-Parisi met a few years ago while litigating a very complex matter. "It was a difficult case to resolve, but we got along really well and were able to settle the matter before trial," remembers Jacobi-Parisi. Arani adds, "You can move a case forward if you have someone who is frank and reasonable on the other side."
While the two attorneys talk easily, it's not always possible when you're litigating all day. "Shireen has a good personality like that," says Jacobi-Parisi. "If I'm in the middle of a contentious case with someone, I find it difficult to meet socially while the case is pending." The two are adept at managing an ever-changing legal landscape, from New York State's evolution to no-fault divorces which allows either party to end the marriage without establishing any fault, to same-sex marriage and the custody laws that have evolved with it.
Off hours, the women are not hobnobbing at Nobu but instead retreat home to spend time with their family and just unplug. Jacobi-Parisi enjoys listening to podcasts like This American Life and Serial, which she does while folding laundry after the kids are put to bed. Arani, meanwhile, enjoys binge watching shows on her commute home. She particularly liked HBO's Sharp Objects. "Women are often portrayed as victims in television and film, and I love this series because it's rife with female villains," she laughs.
Thankfully, not in the courtroom.
For more information on Katsky Korins LLP, visit katskykorins.com; for, Warshaw Burstein LLP visit wbny.com.