HURTS SO GOOD
Building A Beauty Empire With The Help Of Bees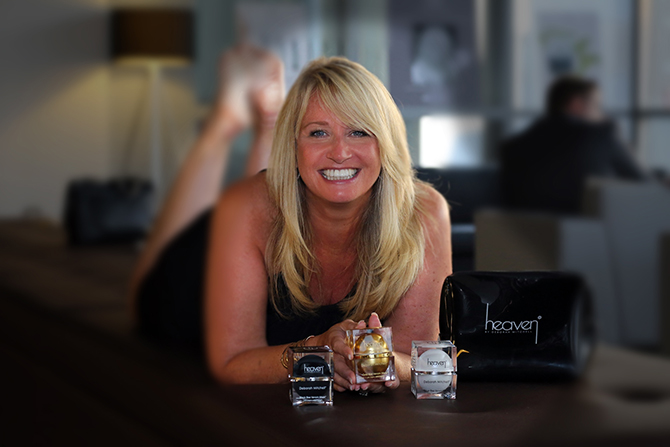 By Bailey Beckett
It's human nature to want to run and hide the minute you hear the buzz of a bee. Its sting is a painful consequence of nature. But who knew it was also good for you? Deborah Mitchell, for one. The UK-based skin care genius looked to the insect to solve the modern-day beauty dilemma: how to reverse aging without injectables like Botox.
And so, she studied the effects of a bee's venom on skin and created Abeetoxin, which is now the blockbuster serum found in products around the world. It's also the foundation of her growing beauty empire Heaven, which makes the most effective, long lasting serums and creams used by celebrities, royals (Camilla? Kate? Meghan? Maybe!) and beauty aficionados. Now available in the U.S. online, Mitchell is conquering this billion-dollar market with ingenuity, honesty and her English sensibilities.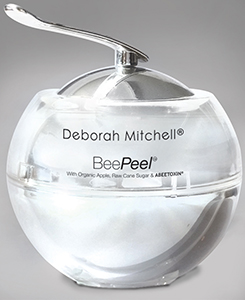 How do you describe your Heaven line of products?
We are a results-driven organic based skin care range. I started inventing products when I was 24 after working at a salon and saw there were so few products that would help my clients. I had already taken a beauty course and knew how to create formulas. But it was really when I designed the Age Defiance serum with hyaluronic acid that Heaven caught on. Celebrities like Victoria Beckham found it useful, as did Duran Duran band member Andy Taylor and his wife, Tracy, who both loved it for its anti-aging and spot repair revelation.
What does Heaven do better than any other product?
It sounds big headed for being a British brand—we are not known for over exaggeration—but it's true: Heaven makes skin look younger, smoother and more perfect in one treatment or application. It's rare any product range could say the same.
You are world famous for creating the Bee Venom serum, which celebrities love and use. How did you create it?
If you've ever tried a bee venom mask, you will know it's one cream that transforms your skin, similar to Botox. The skin believes it's been stung, so the muscles and lines relax. And because the bee venom has a lasting effect on the skin's surface, it triggers anti-aging collagens and elastin, which are the pillars that hold the answer to a youthful glow. When you go to the gym, you make your body stronger. If you do it enough, you'll see improvements. It's the same for the skin, which is why the bee venom is so effective. It's a miracle cream—you don't need to buy moisturizer or skin cream. The venom is a re-boost. It's all the power you need.
What are the most common issues people confront with skin care?
There are six common skin issues: Oily skin and blackheads; acne, lines, and slacking skin; dry skin; red veins; Eczema; and psoriasis. My Bee Venom Mask works on all of these conditions. That's why so many people love it.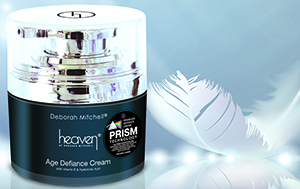 What is one ingredient that everyone must use?
My two favorites are Abeetoxin, and hyaluronic acid.
What are the popular new trends in skin care?
Because skin care companies tend to watch each other closely, most are not so original these days. However, one of my new inventions is prism technology, which helps create peptides to release collagen in the skin. It's a great addition to my Age Defiance cream. It takes negatives like light from computers and the sun and turns it into anti-aging properties.
For more information on Deborah Mitchell and her Heaven line of products, visit shop.heavenskincare.com.