SPOTLIGHT
Lisa K. Lippman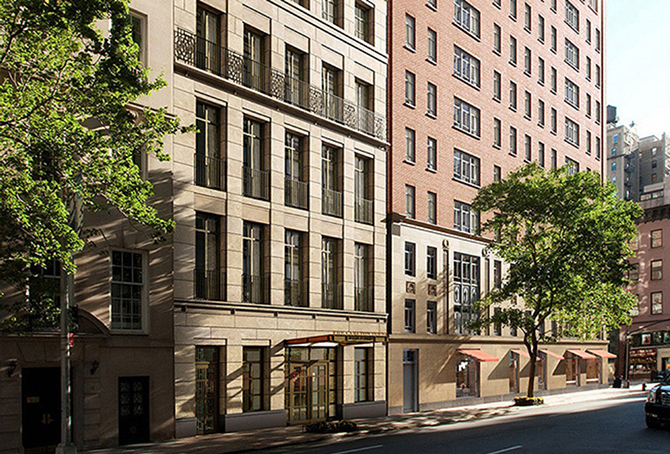 By Patricia Canole
Lisa K. Lippman, a 22-year real estate insider and Brown Harris Stevens' top producing agent for three years in a row has built a business by approaching each interaction with acumen, professionalism, and confidence. Having successfully closed over $1 billion in sales over the last four years alone, Lisa specializes in helping a discerning clientele buy and sell high-end cooperatives, condominiums, and townhomes throughout Manhattan.
Consistently recognized among Manhattan's top 5 individual brokers and the country's top 20 brokers in terms of transaction volume, Lisa is currently representing some of the city's most iconic properties, including 21 East 61st Street, an $11.75 million four+ bedroom residence; 505 West 19th Street, a "star-chitect"-designed residence priced at $8.9 million; multiple apartments in the famed Apthorp; and is responsible for a long history of contracts and closings at all price-points.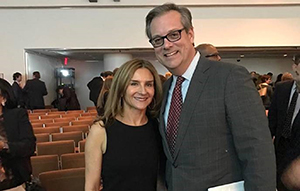 Lisa and Kevin Kovesci EVP and Managing Director of Sales BHS West Side Office
A KEEN UNDERSTANDING
A graduate of the University of Pennsylvania with a law degree from Cardozo, Lisa spent several years as a practicing litigator at two prestigious Manhattan law firms—a background that affords her a keen understanding of the negotiation process, as well as the complexities often encountered towards the completion of a deal.
Soon after giving birth to her first son, Lisa chose to leave law and remained home for a year until a personal real estate transaction sparked her interest in the field. "I thought real estate would be a great part time job," she said, "but truth be told, part time is just not in my DNA and within the first week I was on my way to a new full time career." As Lisa's young family grew, so did her loyal client roster. Her success in navigating it all without missing a beat was bolstered by her innate ability to multi-task, methodical approach, flawless memory, and the importance she has placed on fostering longstanding professional relationships.
PERSONAL ATTENTION
An active New York City resident for over 30 years and mother of three sons, she has lived downtown, on the Upper East Side, and now resides on the Upper West Side. Lisa combines comprehensive market knowledge with a unique personal perspective. Her clients benefit from a well-rounded approach that brings the nuances and charm of the New York City landscape to life, and appreciate her laser focus, discretion, and personal attention to every detail.
In addition to her exceptional resale business, Lisa has actively worked with developers and sponsors in successfully launching, marketing and selling-out new development and conversion projects. Sponsors and developers alike seek her out for her insights on the most important current market conditions and trends effecting market value, and design, layout and unit mix, knowledge cultivated from successfully working with buyers and sellers day after day.
LISA'S FAQs
What better person to ask for the latest facts on purchasing a home in New York City. Here are some important facts to consider.
What is the first step of the home buying process?
I always recommend that before the first property is seen, buyers meet with a financial adviser. It is important that they have a firm understanding of their personal financial position and long-term obligations to ensure that they are not purchasing beyond their means.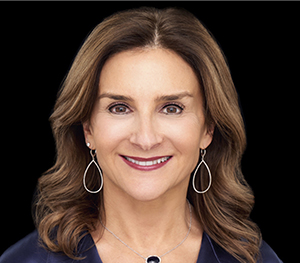 How long does it take to buy a home?
While there are certainly exceptions, I usually find that from the first home seen to closing can take about a year.
How much do I need for a down payment?
In general, buyers should anticipate a 20 to 25 percent down payment, but that does vary between by property type and even by buildings. In Manhattan, it is not uncommon for a cooperative to require upwards of a 30 percent down payment.
Should I sell my current home before buying a new one? Selling a current property before purchasing a new one is truly dependent on the buyer's financial circumstance.
How many homes should I view before buying one?
Working with buyers, I recommend that they view 15 properties before making an offer. Each neighborhood, street, and even apartment within the same building is going to offer something a little different whether it be layout, finishes or views. Real estate is a significant purchase and it is important for buyers to take their time in the process and find a property that checks all of their "must-have" boxes.
How long can the seller take to respond to my offer?
A seller should typically respond to an offer within 24 to 48 hours maximum.
What if my offer is rejected?
If it is a property that you truly love, I recommend going back to the seller with a higher offer; but if you felt that you bid enough, it is time to move on to other opportunities.
Should I order a home inspection? In general, an inspection is not necessary for New York City cooperatives and condominiums that do not have a terrace. If however you are purchasing a townhouse or will be responsible for the apartment's terrace, then yes! -LL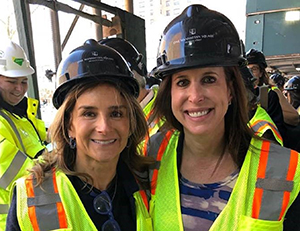 VALUES GIVING BACK
Personally, Lisa values the importance of giving back. Over the years, she has been actively involved in her children's school and the surrounding New York community as a trustee of the Riverside Parks Conservancy, a trustee of TNJH (a community nursing home), a former board member of two charter schools, and an active UJA member. Additionally, she is a volunteer with Next for Autism and The Osborne Association, one of the largest, longest-serving, and most effective nonprofits working in the field of criminal justice in New York City and throughout the state.
Proven in her career, Lisa takes great pride in her successes both professionally and personally. "Throughout my life, my mother has been a constant source of inspiration," Lisa shared. "She was a very dedicated stay-at-home parent who celebrated my independence and always encouraged my education, career, and drive. Taking my cues from her, I have found that it is possible to have it all—most of the time."
For more information on Lisa K. Lippman of Brown Harris Stevens, visit bhsusa.com or email llippman@bhsusa.com.