LIFE & STYLE
For Dads & Grads: A Most Unconventional Gift Guide
By Griffin Miller
Turning the corner from spring to summer is traditionally a hallelujah of big plans and bigger celebrations, with Father's Day and graduations taking their rightful place center stage. Dads, granddads, uncles, husbands—all the good guys who love and inspire us—are pretty much primed for a June 16th of family gatherings and/or face time, while the cap and gown set are ready to throw themselves into parties, travel and the uncharted tomorrow. All, of course, require gifts, which is where this guide begins.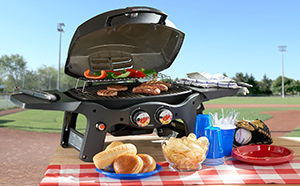 ALFRESCO SIZZLE
Unlike the sprawling backyards of the staggeringly affordable homes on TV's "Fixer Upper," personal outdoor space in Manhattan is patio limited (penthouse wraparounds being the exception). Yet even with a modicum of square footage, Dad DNA may well dictate a desire to exhibit barbecuing skills. The solution lies in a city-savvy portable grill, elected The Best Tailgating Grill by the Hammacher Schlemmer Institute. With 345 square inch cooking surface—large enough to feed six at a time—this five star grill boasts 13,000 BTU burners, electronic ignition lights and even a glow-in-the-dark thermometer to give any paterfamilias the chef's edge once the sun goes down. Info: hammacher.com.
---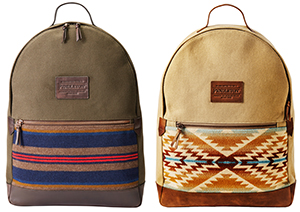 TRAILBLAZERS
When cutting loose from finals means trekking the Southwest or hiking through the Alps, a backpack that lives up to the adventure and scenic beauty is a decided plus. So let me be the first to introduce you to a couple of outstanding backpacks from Pendleton (yes, the same Pendleton that's been around since 1863!)—perfect for style-fueled outdoor enthusiasts. The Pagosa Springs Backpack, features a striking blanket design representing blue hot springs rising through a medallion of fire, while the Shelter Bay Backpack's colored stripes denote the meeting of ocean, bay, land and sky. Canvas and wool—and designed for both practicality (padded laptop sleeve) and, as I can attest, awesome comfort. Info: pendleton-usa.com.
---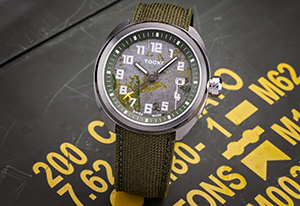 THE ESSENCE OF TIME
The watch: long-established classic gift for father figures and newly minted grads. Ah, but let's push the envelope into the realm of techno-chic with a guaranteed whoo-hoo impact. Like say, a numbered, limited-edition Tockr D-Day timepiece incorporating salvaged material from the actual C-47 that lead The Invasion of Normandy. Partnering with The Commemorative Air Force (CAF), Tockr's base for each dial is a distinctive circle of weathered metal from the aircraft known as That's All, Brother. The ultimate gift for a WWII buff or veteran, especially as this year marks the return of the restored That's All, Brother to the skies over Normandy to commemorate D-Day's 75th anniversary. Info: tockr.com/dday.
---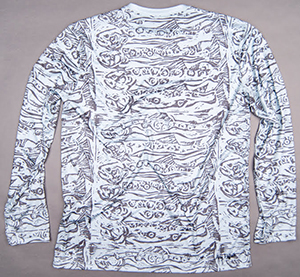 ONE FISH, TWO FISH, UMPTEEN NEW FISH
Wearable art has entered the sporting-life sphere thanks to Abby Paffrath, an artist who grew up skiing, riding horses, and fly-fishing. And it's her passion for the latter that propelled her into unique designs like the one on her Fish Print Solar Top. Using Japanese fish prints as inspiration, Paffrath turned to a woodblock relief technique to complete her vision. Unisex (grads, dads and anyone else who favors open air enticements), these long sleeve shirts have the added benefit of UPF 50+ solar protection as well as PURE-tech™ cool wicking. As for Abby's website, clothing is only part of the picture – literally, since her fine art prints can also be found there. Info: art4allbyabby.com.
---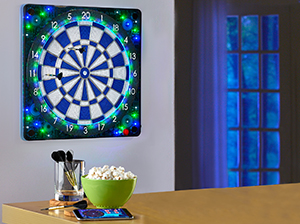 BULL'S EYE, BABY!
"Everything's better with Bluetooth."—The Big Bang Theory. Absolutely. Even when the thing in question is a good old fashioned game of darts that's been given an extreme contemporary twist. Hammacher Schlemmer's Best Electronic Bluetooth Dartboard has transformed the familiar pub diversion into a high tech phenom connecting to your device of choice. Using a free iOS/Android app for everything from scoring to stream-synchronized sound effects, it even allows gamers to flex their competitive cyber muscles playing over the Internet. Warning: once unwrapped, this gift can result in weekend-long dart-a-thons. Info: hammacher.com.
---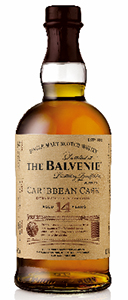 SINGLE MALT MAGIC
Should a fine whiskey be on Dad's Father's Day wish list, and should he be looking for something not too predictable, I wouldn't hesitate to present him with The Balvenie Caribbean Cask 14. After reaching the splendid age of 14 in traditional oak casks, the quaff-to-be is then transferred to casks that once were used to mature Caribbean rum. The end result is a rich, creamy toffee nose with notes of fresh fruit. As for the taste, it touches the palate rounded with vanilla and sweet oak notes and a lush fruity character. All this leads up to a "soft and lingering" grand finale. To your health, Dad! Info: thebalvenie.com.
---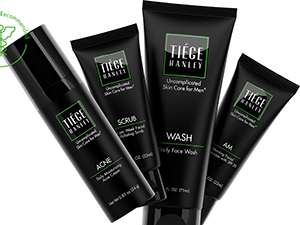 DUDE, YOU LOOK AMAZING!
Like many guys, my husband steers clear of department store shopping whenever possible. So the idea of his heading to a "skin care for men" aisle was not going to happen. Still, soap and water just weren't cutting it—and don't get me started on his touch-and-go SPF application. Without coming right out with the "M" word (melanoma), I urged him to try a Tiege Hanley facial system billed as "Uncomplicated Skin Care for Men." Delivered monthly by subscription, the kits can be tweaked with a product or two, but essentially they involve washing the face and applying moisturizer (the AM version with SPF 20) twice a day. So straightforward even my husband succumbed—and he likes the results. Go figure. Info: tiege.com.
---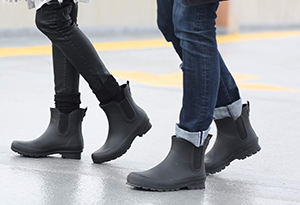 BOOTING UP
So uniquely on trend—and in demand as women's rain boots (best seller)—the guys insisted on having them, too. Thus were born the ROMA Chelsea Matte Black Boots for men, checking off any number of "must-have" boxes; eco-friendly material (natural rubber); color (matte black goes with everything); comfort (no pinching or rubbing); traction (rubber-grip sole); and dryness (utterly waterproof). Let the weather run amok, male and female grads will stay dry… as will Dad, should Chelsea Boots make it to his Father's Day festivities. Worth noting: Philanthropically, for every pair of boots sold, ROMA donates a pair to a child living in poverty. Info: romaboots.com.
---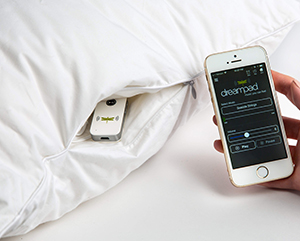 TO SLEEP, PER CHANCE TO SOOTHE
Jetlag… racing thoughts… the stress of being stressed… no wonder falling and staying asleep has become a luxury. So, what if we could give someone we love the gift of delicious, uninterrupted sleep. Dreampad. A pillow that delivers specially curated music internally through gentle vibrations via a mobile app. Beyond simple to use. As a poster child for sleepless nights I gave Dreampad a try. Impressive. It's become my bedtime security blanket (for my ears only), fiercely protected from those who would whisk it away. Originally designed for children suffering from anxiety, including those with autism, the pillow eventually found its way into the adult market. Not surprising. Info: dreampadsleep.com.
---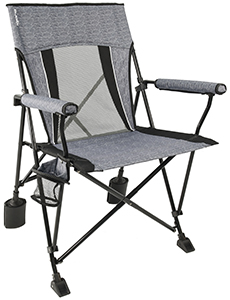 ROK STAR
Here's the part where dad tosses his inert folding chairs and embraces his ultra laidback self in a portable rocking chair—Rok-it—by Kijaro. Totally decadent when you think about it—kind of like having a porch swing at your disposal 24-7 no matter where you are. Just add a cold beer, keeping in mind that a flip out beverage holder is part of the design. Other easygoing features include padded armrests, a high back with breathable mesh insert, built-in carrying strap, and a storage bag to protect it from the elements. Rating major points for comfort and fluid rocking in terrain as diverse as campsites and patios. Info: kijaro.com.
---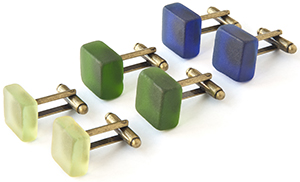 DRINK IT/WEAR IT
Anyone with a dress shirt in the closet crying out for cufflinks that wouldn't look out of place in a fashion spread will appreciate the beauty and craftsmanship of a pair plucked from the Smart Glass Jewelry collection. And should you want to blow the recipient's mind a bit, insist they read the enclosed artist card that explains how company founder/designer Kathleen Plate has handcrafted the cufflinks—as well as stunning lines of necklaces, earrings and bracelets—from post-consumer bottles. To commemorate special occasions you can even provide Plate with a bottle that has special significance and she will produce a jewelry piece (or pieces) from it. Art at its most sustainable… outstanding! Info: smartglassjewelry.com.
---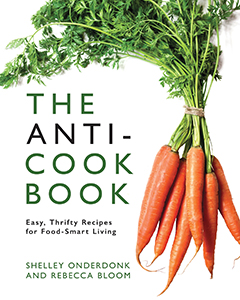 FOOD BOOTCAMP, N'EST PAS?
For years my go-to excuse for keeping a low kitchen profile has been "If I were meant to cook, why are there restaurants?" Of late, though, I've been trying to fill in the culinary black hole I inherited from my mother. And I suspect I'm not alone. Recent college graduates, for instance, are probably ready to move on from ramen noodles and Red Bull. Suddenly salvation. A 114-page how-to primer by Shelly Onderdonk and Rebecca Bloom titled: The Anti-Cookbook. I admire how the authors take a rebellious stance right off bat, but ultimately it's the accuracy of the subtitle—Easy, Thrifty Recipes for Food-Smart Living—the humor, and the Baked Pear recipe that sell me. Info: anti-cookbook.com.
---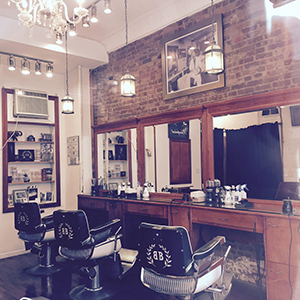 JUST A LITTLE OFF THE TOP
Just when you thought yesterday was a thing of the past, along comes a barbershop that prides itself on its old-fashioned esthetic, from ambience (rich woods, nostalgic barber chairs, iconic props), to services. Would Dad get caught up in getting a straight razor shave topped off by a hot towel and facial massage? Barber's Blueprint is on the fast track to iconic at the crossroads of Little Italy, SoHo and Nolita. Classic to edgy haircuts are given, with superstar perks like a complimentary full bar and cigars on hand. And if downtown is a bit out of the way, Blueprint will travel to you. Still, I'd opt for the whole experience: think outing with Dad or a gift certificate. Info: barbersblueprint.com.
---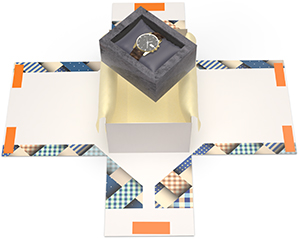 THE WRAP UP
So you want your gift to be the most attractive one in the room. Unfortunately, you're wrapping skills are non-existent and your sister-in-law, Jennifer, has an in-home studio for just such matters. This year will be different though. Cloaked Box, a foolproof kit complete with peel-and-stick adhesives, tissue paper, bow and card is on the table—the most impressive aspect being the fold-in box with pre-attached wrapping paper. Cloaked Boxes' stealth wrapping technique is available in sizes that should cover 80 percent of such typical gift items as laptops, smoking jackets, imported cigars, spirits, bunny slippers, iPhones, and so on. You're going down, Jenn. Info: cloakedbox.com.