PAWS DOWN, TAILS UP
Favorite Tips & Treats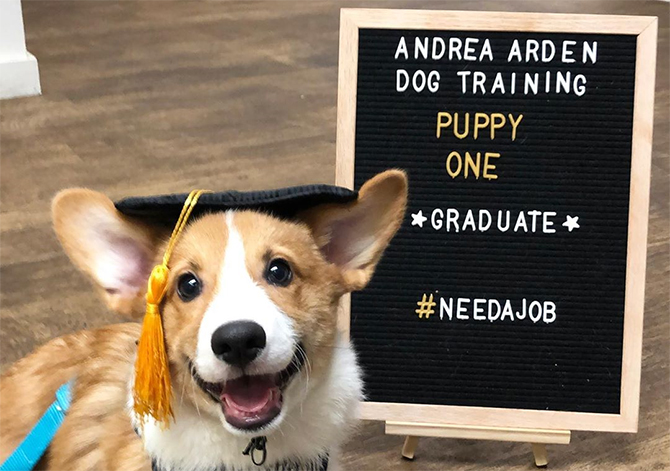 By Lori Zelenko & Meghan Rodick
Andrea Arden, one of New York's top dog trainers, is beloved by many pet parents thanks to her proven training techniques. Take advantage of these tips at her dog training school, where she has been for more than 20 years giving pointers on the critical commands. Over the years she's seen basic training go from "military-style"—a more challenging than encouraging a way of training—to making what's essential for all dog owners into a fun game. Best of all, her "hand-targeting" only takes three minutes to get your pup in the groove.
Step 1 Offer the palm of your hand to your dog. Out of curiosity, they're going to touch it with their nose. You say "yes!" the moment their cute nose touches your hand, and then you give them a tiny treat (a bite-sized not a mammoth supper. Remember to keep the treat in proportion to the job done.)
Step 2 Repeat this routine over and over during a three- to five-minute session daily. It won't take long before your dog has what we call a "light bulb moment" and understands that when they come over and touch their nose to your hands, that's when they will hear that magic word that says what you just did was right (which is yes).
Step 3 Over the next week or two, practice this routine. It won't take long before you find that you can present your palm to your dog and say "here" or "touch." The result: your dog should enthusiastically run over and touch their nose to your hand. What does this mean? You've now taught your dog to come when you call. City or country this is an imperative command.
What's important Arden explains is that anyone can do it: "Whether it's somebody like myself or a young child or a person in their senior years; it doesn't require brute force, it doesn't require an advanced understanding of animal behavior. It's the straightforward concept of turning training into a fun game."
For more information on Andrea Arden dog training, visit andreaarden.com.
FAVORITE TREATS
Treats are a training aid or a reward for your dog's good behavior. It is essential to use them judiciously and not let your dog overindulge. Also, it's critical that they come from a reputable brand made in the USA or Canada, preferably 100 percent natural. Here, a few of our favorites here.
---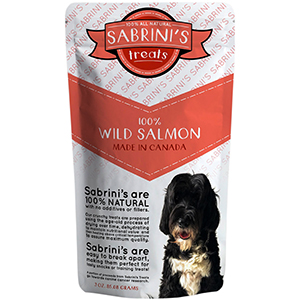 SABRINI'S ROYAL TREATS
Our dogs love Sabrini's 100 percent all-natural treats. In fact, all six flavors are a hit: Wild Salmon, Salmon and Sweet Potato, Salmon and Herring, Salmon and Cranberry, Salmon and Blueberry, and Chicken. They are easy to break apart for training rewards and super healthy too! We love that they are made without additives or preservatives and that the age-old process of drying over time gives them nutritional value and great taste. Plus a portion of the proceeds go to canine cancer research! Info: sabrinis.com (website coming soon).
---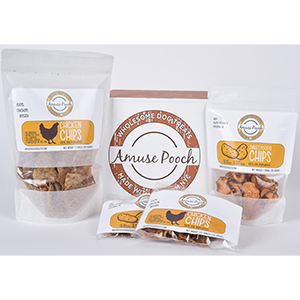 AMUSE POOCH
Who would guess that such wholesome dog treats could taste so good? Imagine sitting down to eat without your furry friends begging you for food because their treats taste precisely like your snack. Additive- wheat- and antibiotic-free, oven-baked Amuse Pooch Artisan Treats are made by hand in small batches in NYC. We love that you can have these personalized with your pooch's picture—special! Info: amusepoochtreats.com.
---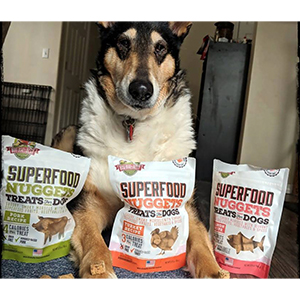 BOO BOO'S BEST
It happens! Sometimes over the years we realize our dogs need to slim down without starving them. Look no further than Boo Boo's SuperFood Nuggets! These treats are only 3 to 5 calories each. Ingredients used in the nuggets are humanely raised. Choose from Salmon, Pork, Turkey and more—even exotic options like Groovy Gator! Info: booboosbest.com.
---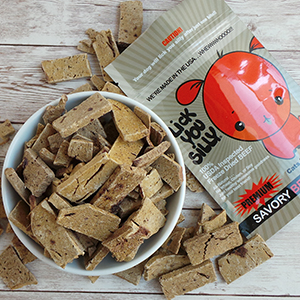 LICK YOU SILLY
Made right here in the USA, these treats will have your dog saying "yum" after the first bite. The freeze-dried savory beef or chicken bites taste so good your pup won't believe they're grain, wheat, and gluten-free—an excellent option for allergy-prone pups. With healthy living on the top of lists today, it's no wonder that Lick You Silly treats are a favorite of Venus Williams and her dog, Harry. Info: lickyousillypetproducts.com.
---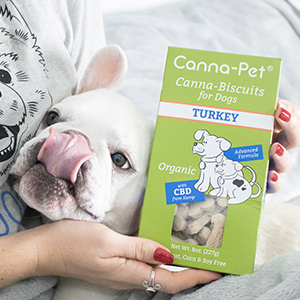 CANNA-PET CBD BISCUITS
You've done it—eliminating pesticides and parasites from your food. Why shouldn't your dog? Canna-Pet organic treats come in a variety of flavors that are sure to please your pup including Peanut, Banana and Apple, Turkey and Maple Bacon. An advanced CBD formula ensures dogs of every shape and size will enjoy and appreciate Canna-Pet's help with so many concerns from digestive issues to anxiety and, of course, total wellness. Info: canna-pet.com.
---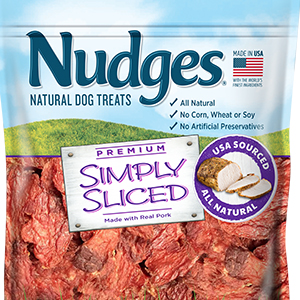 NUDGES DOG TREATS
Our dogs love these all-natural treats. With protein as the #1 ingredient, Nudges are inspired by the foods you love. Now we can enjoy our meals knowing our dogs will enjoy theirs. Nudges offers something for every dog from jerky bites to soft bakes not to mention savory bits, grillers, home-style, crunchy bakes and more. Info: www.nudgesdogtreats.com.
---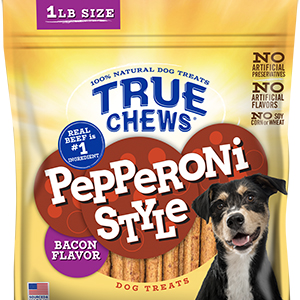 TRUE CHEWS
True Chews are an exact match to the steaming hot pepperoni coming off your pizza, the tender chicken breast coming out of your oven, and the savory meatballs decorating your plate. Your dog will feast on these natural and nutritious treats made from premium cuts of meat all sourced and made in the USA. We're especially impressed with their Everyday Wellness Bakes and how each one supports a different element of your dog's well-being. Info: truechews.com.
---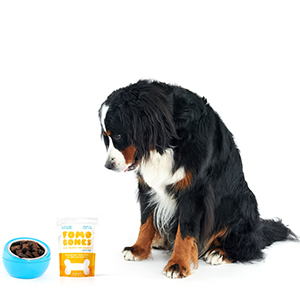 FOMO BONES CBD DOG TREATS
Your pup can avoid that fear of missing out (aka FOMO) if you take the plunge and buy these treats! Perfect for appeasing pups that can't stand to be away from you - from their point of view 24/7 is just not enough togetherness. Fomo Bones can put their mind—and yours—to rest, knowing that they will be just fine without you. Infused with CBD from the highest quality hemp farms of Colorado, these treats not only help FOMO but ease pain, inflammation, and joint discomfort. Info: fomobones.com.