TIME OUT WITH…
Randy Zelin
By Elizabeth Darwen
A noted trial attorney with a concentration in white collar criminal defense as well as complex civil litigation matters, Randy Zelin has been named a New York Super Lawyer every year since 2011. And with good reason. With over 30 years in both State and Federal Courts across the nation, he is sought by many. First and foremost is his unwavering commitment to each case. "My relationship with clients transcends business no matter how dire the circumstance," says Zelin.
Zelin, who started his career as a prosecutor, has represented many business professionals and individuals in all aspects of criminal and civil matters, including frauds related to securities, banking, tax, customs, bankruptcy and insurance to name a few. In other words, he is an actual trial lawyer, having built his career trying complex fraud and business crime cases. To him, there is never a dull day. Says Zelin, "Every case is memorable, so every story is memorable because they are so personal.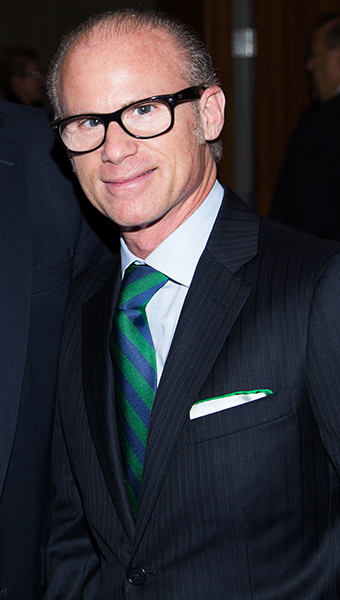 THE MEDIA
But it doesn't stop in the courtroom. A highly sought after legal commentator for the media, Zelin regularly appears on Fox News, Fox Business Channel, CNN, CBSN, CNN Headline News to name a few. Says Zelin, "I enjoy doing television because it is an opportunity to educate the viewers. Today's audience has a real thirst for the knowledge given the intersection between the justice system and bi-partisan politics." His knowledge is also appreciated as a contributor to the New York Law Journal, The New York Times and Wall Street Journal, where he offers his expertise on a wide range of legal issues and cases.
The media can be a double-edged sword, however. When asked what some challenges law practitioners face today compared to 15 years ago, Zelin explains that it is "the advent of 24-hour news and social media. There is no time to plan—no time to formulate a response. Nothing goes away. Nothing can be kept hidden away."
When he is not in court or appearing in the media, Zelin is a frequent lecturer at continuing legal education programs on criminal law and procedure and has been invited to many local law schools as a guest instructor.
A GOOD PROBLEM SOLVER
Zelin has successfully defended many high-profile cases including worldwide acclaim for scion of the Fiat industrial dynasty, industrialist and entrepreneur Lapo Elkann. He negotiated and obtained a dismissal of all criminal charges against Mr. Elkann before charges were ever filed in court. In another case, he successfully defended a Federal insider trading case where the government dismissed the case after the jury could not reach a verdict, and a mistrial was declared. "Clients often come to me after they have grown tired of being told the negatives from their former attorney. I pride myself on being a problem solver. If there are ten ways to skin a cat, I will find twenty!"
His greatest achievements, however, are those that never come to light – where a problem is solved before there even is a problem, where the high-profile client's problems evade publicity, and where the client never sees the inside of a courtroom. Says Zelin, "I am able to represent high profile clients because my best work is the work no one ever hears about."
Looking at the future of the practice of law, Zelin hopes that one of the changes will be bringing it down to a more personal level. "The relationship between a lawyer and a client should be close, personal and special. Practicing law must go back to being the honorable profession it once was and being a counselor—an advisor—a trusted confidante. I am proud to do what I do. I take it very, very seriously. And very personally."
For more information on Randy Zelin, visit randyzelinlaw.com.