5 EASY PIECES
Luxury Luggage From T. Anthony
By Lillian Langtry
Launched in 1946, Theodore Anthony's stylish and durable luggage quickly became the travel companion of choice for British and Hollywood royalty, not to mention American Presidents.
A must-have for elite globetrotters today, T. Anthony continues to craft its suitcases with hardwood frames and solid brass hardware, as well as soft-shelled canvas and leather options. The high-end luggage line includes a wide range of classic duffle bags, t-otes, suitcases and garment bags. T. Anthony also offers a large range of accessories including Shave Kits, stylish Leather Passport Covers, sleek Tie Cases, and other must-haves—all made from the finest Italian leather.
Here, our picks for your summer sojourns.
---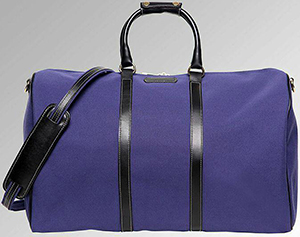 THE DUFFLE
With luxurious leather detailing, the stylish canvas and leather carry on is ideal for shorter trips or weekend getaways. Lightweight and spacious, it has a removable shoulder strap and two interior zip pockets. This duffle is a customer favorite and a perfect gift item for travelers of any kind.
---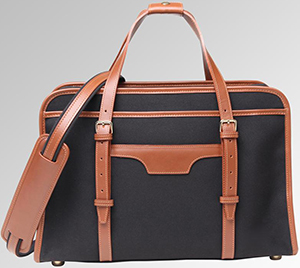 THE TOTE
The quintessential canvas tote trimmed in rich leather is ideal for travel, leisure or shopping. It is lightweight and its numerous compartments offer great organization. It has a large zippered main compartment, four outside open pockets and two inside zip pockets for plenty of storage.
---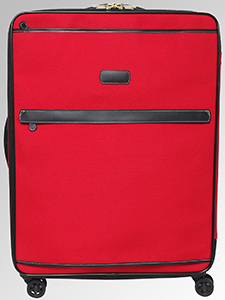 THE SUITCASE
Ideal for long trips, this case has four wheels for 360 degree rotation and effortless movement. It has one large, deep packing compartment in addition to three interior zippered compartments and two exterior zippered compartments. Made with ultra tough 3-ply luggage canvas and full grain leather trim, it has two leather handles and a hidden, telescoping handle. A luggage tag and combination lock are also included for easy identification.
---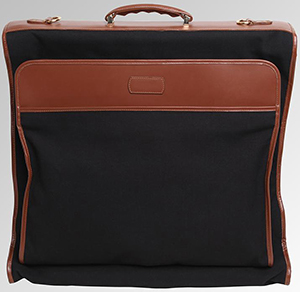 THE GARMENT BAG
Sophisticated and in style, the canvas and leather carry-on garment bag accommodates up to five suits or dresses with the ability to use your own hangers. There are two large exterior zip pockets for shirts, shoes and other accessories which can be securely stowed for travel. This smart bag also has a patented locking hanger fixture, two large outside zip pockets, a removable and adjustable shoulder strap, and a door hook.
---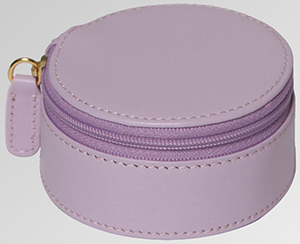 THE JEWELRY CASE
Go ahead, take your jewelry with you in this beautiful Travel Zip Jewel Case made from the finest Italian leather. The interior features a ring bar, earring bar, and 3 zippered compartments. The case is conveniently small enough to fit in a hotel safe and comes in a beautiful burgundy red color.
For more information on T. Anthony, visit tanthony.com.