ON THE BIG SCREEN
By Jenny Peters
COOL SUMMER COMEDIES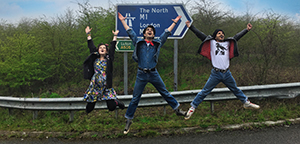 BLINDED BY THE LIGHT
Rated: PG-13
Yes, that title references the Bruce Springsteen song; in fact, Bruce himself gave writer-director Gurinder Chadha (Bend It Like Beckham) the green light to use his music in her funny coming-of-age film set in 1980s England. Her protagonist is a Brit-Pakistani teen who's struggling to fit in; that is, until he finds the music of Springsteen as an inspiration to break out and be himself. It's funny, charming and a brilliant slice of life, English-style.
---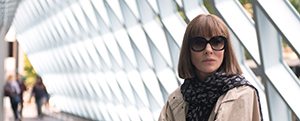 WHERE'D YOU GO, BERNADETTE
Rated: PG-13
Cate Blanchett stars in this tongue-in-cheek tale of a middle-aged mom who grabs at a chance to reconnect with her architectural career after devoting 20 years to her family. With a cast of funny females including Kristen Wiig and Judy Greer, this comic adventure tale is one for anyone (of either sex) who's feeling a bit stuck at the moment. Billy Crudup and Laurence Fishburne costar.
---
ALL ABOUT THE ACTION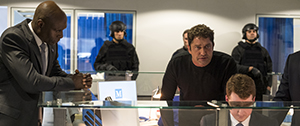 ANGEL HAS FALLEN
Not yet rated
The third installment in the Fallen action-flick franchise, this one reunites Morgan Freeman and Gerard Butler as U.S. president and his loyal Secret Service agent in another race to save the nation and the world from harm. With an all-star cast including Tim Blake Nelson, Jada Pinkett Smith, Piper Perabo, Nick Nolte and Danny Huston, this one's pulling out all the stops.
---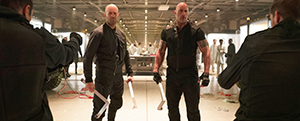 FAST & FURIOUS PRESENTS: HOBBS & SHAW
Rated: PG-13
Fans of the Fast & Furious franchise rejoice! After eight movies, here's your first spinoff, featuring Hobbs and Shaw, the law-enforcement characters made famous by Dwayne Johnson and Jason Statham in some of the F&F flicks. Now they're on the hunt for a very bad man—played by Idris Elba—in locations all over the planet. Who wouldn't want to go to Samoa with those three hunks?
---

THE KITCHEN
Rated: R
Get serious with Melissa McCarthy, Tiffany Haddish and Elisabeth Moss as they play it straight in this mob action drama set in late 1970's New York City. Despite being based on a comic book of the same name, this adult tale follows three women as they fill in for their Irish mobster husbands, whose trip to jail sets off an often brutal, always action-packed series of events. Emmy winner Margo Martindale and Oscar winner Common are also along for the ride.
---
CRACKERJACK KIDS' STUFF

THE ANGRY BIRDS MOVIE 2
Rated: PG
It's kind of hard to believe that a movie based on a slightly mindless video game is going into a sequel, but those Angry Birds and giggling green pigs captured the imagination of a legion of kids, so it's back. And with the superstar cast they've assembled for voice talent, ranging from Awkwafina, Tiffany Haddish and Nicki Minaj to Bill Hader, Jason Sudekis, Peter Dinklage and Danny McBride, there's bound to be some laughs for both kids and adults in this animated adventure.
---

THE ART OF RACING IN THE RAIN
Rated: PG
Based on the best-selling novel of the same name, this family flick follows Enzo, the trusty dog whose master is a racecar driver named Denny (Milo Ventimiglia). Together, dog and man (and man's family, too) figure out how to navigate the world around them—and then set out on an adventure that is bound to charm adults and enchant children. Kevin Costner gives voice to Enzo, who also narrates this film aimed at anyone, old or young, who has ever loved a dog.
---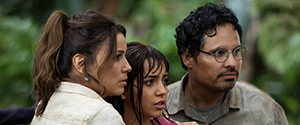 DORA AND THE LOST CITY OF GOLD
Rated: PG
Intrepid explorer Dora enters the world of both live-action movies and her teenage years in this leap for her character from beloved animated cartoon character to real girl. Isabela Moner stars as Dora in this teen action adventure that takes her into the jungle in a search for her missing parents (Eva Longoria and Michael Pena). Naturally, she brings Boots, her monkey pal, along for the quest, which also involves the search for an ancient golden city. Will our girl heroine save the day? We sure hope so.