ON THE SMALL SCREEN
By Jenny Peters
CHOCK FULL OF CHUCKLES

A BLACK LADY SKETCH SHOW
HBO
Get ready to laugh at everything when this sketch show run by Issa Rae and Robin Thede hits HBO. With four "black lady" comedians leading the way—Thede stars, along with Ashley Nicole Black, Gabrielle Dennis and Quinta Brunson—and lots of celebrity guests, this late-night laugh series is sure to tackle topics that we don't see on TV. Until now, that is.
---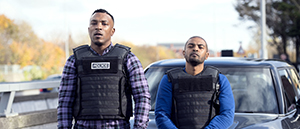 BULLETPROOF
The CW
Action adventure, cops and laughs, that's what Bulletproof is all about. Set in the dark underbelly of London, this buddy cop series stars Noel Clarke and Ashley Walters as undercover police officers who get tough, crack wise and generally solve every mystery that's put in their way.
---

ON BECOMING GOD IN CENTRAL FLORIDA
Showtime
Kirsten Dunst stars in this comedy set in Florida in 1992. She's pitch perfect as a water-park mermaid who has a grudge against the company that sent her into a bankrupt state in this satire of the American dream, built up pyramid-style. With George Clooney and Grant Heslov as executive producers and Dunst in the lead, this one's bound to be a crack up.
---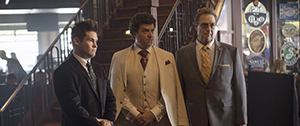 THE RIGHTEOUS GEMSTONES
HBO
Imagine John Goodman as an evangelical preacher who's made a fortune on his TV flock. Got it? Then you're ready for The Righteous Gemstones, this wildly satiric look at a family that uses Jesus and his gospel to lie, cheat and steal from believers. Danny McBride not only stars, but also does everything else, from producer, creator, writer and director, so if you love his version of funny, this one's for you.
---
FILLED WITH TEARS AND FEARS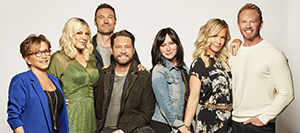 90210
Fox
If you're missing the 1990s, then the original gang from Beverly Hills 90210 feels your pain. So they've all gotten back together (sans the late Luke Perry) to reboot that drama, but with a twist. This time, Jason Priestley, Jennie Garth, Ian Ziering, Gabrielle Carteris, Brian Austin Green and Tori Spelling will play amped-up, scripted versions of themselves, in a six-part series designed to make you believe that there really is no place like home—if it's Beverly Hills, that is.
---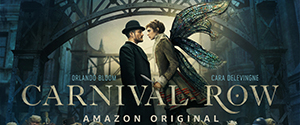 CARNIVAL ROW
Amazon Prime
Victorian style meets a fantasy world of fairy creatures in Travis Beacham's long-gestating project. It began years ago as a film with Guillermo Del Toro attached; now it's a Prime TV series that stars Orlando Bloom and Cara Delevingne. Del Toro serves as executive producer, too, so his unique sensibility imbues this fantastical tale that explores the very contemporary theme of accepting immigrants into an intolerant society.
---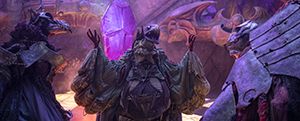 THE DARK CRYSTAL: AGE OF RESISTANCE
Netflix
Nearly 40 years after Jim Henson and Frank Oz brought The Dark Crystal to the big screen by using animatronic puppets as its cast, there is finally a return to the planet Thra in this 10-episode TV series. Once again created with puppets, the fantasy series is actually a prequel to the 1982 film and one populated with voice actors you're sure to recognize. Listen closely to hear everyone from Mark Hamill and Awkwafina to Alicia Vikander, Caitriona Balfe, Helena Bonham Carter, Taron Egerton, Lena Headey and Eddie Izzard in this scary fantasy experience.
---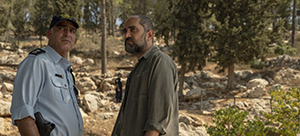 OUR BOYS
HBO
Based on true events that happened in 2014 in Gaza, Our Boys explores the tragic events that led to armed conflict in that war-torn zone between Israel and Palestine. The tragedies began with the death of three Israeli teenage boys, then escalated with the murder of a young Palestinian; the combination of both incidents led to full-blown war. This 10-part drama examines each side, attempting to provide answers to the age-old questions that plague this conflict-filled region.