MORRISON HOTEL GALLERY
Fine Photography Comes To Life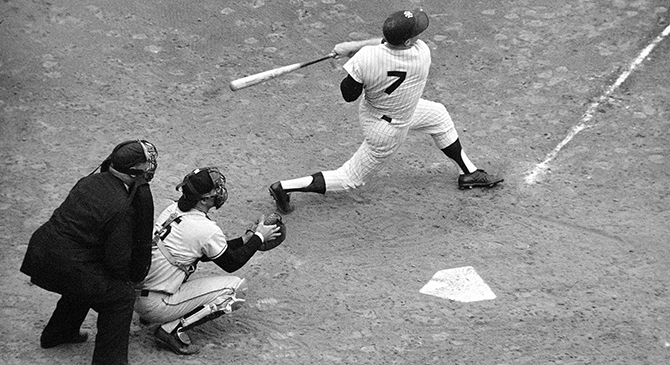 Aerial view of New York Yankees Mickey Mantle
©Neil Leifer courtesy Sports Illustrated, Morrison Hotel Gallery
By Jennifer Strong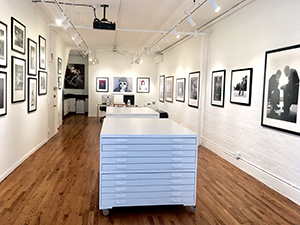 Soho Gallery
©Courtesy Morrison Hotel Gallery
Morrison Hotel Gallery is the world leader in fine art music photography representing over 125 of the most highly acclaimed music photographers—those who made, and continue to make, an indelible mark on music culture with photographic portrayals of the industry's most influential artists.
Morrison Hotel Gallery was founded by former record company marketing executive Peter Blachley, music retail industry professional Richard Horowitz, and legendary music photographer Henry Diltz. World-renowned photographer, author and director, Timothy White joined as a fourth partner, rounding out this phenomenal team.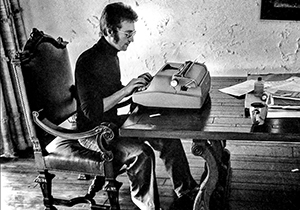 John Lennon ©Michael Brennan
courtesy of Morrison Hotel Gallery
RARE & ICONIC
The concept of Morrison Hotel Gallery originated with the Diltz archive and the eponymous Morrison Hotel album cover taken by Diltz in 1969 for The Doors. With its flagship gallery in SoHo, New York City, the gallery continues to curate hundreds of the world's most exceptional collections of rare and iconic music photography for international exhibition and sale (a second NYC outpost located in the former art gallery of CBGBs). The gallery also maintains a presence in Los Angeles and is housed in Sunset Marquis, the brainchild of Timothy White. And three years ago, Morrison Hotel Gallery joined forces with Fleetwood Mac founder and rock icon Mick Fleetwood to open its newest gallery in Fleetwood's General Store in Lahaina, Maui.
"Our experience has taught us a lot about how consumers interact with iconic music photography. It's the emotional and authentic connection that really makes an impact. Images of great music performers can be an unforgettable experience," says Morrison Hotel Gallery partner Peter Blachley. "We gain awareness of things through our senses."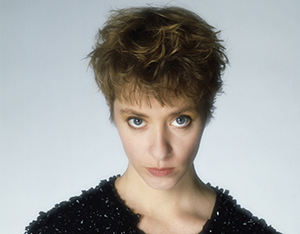 Suzanne Vega ©Lynn Goldsmith courtesy of Morrison Hotel Gallery
Working with the photographers, family estates, and often legendary artists in music who are also photographers, Morrison Hotel Gallery brings to light unseen archives, drawing from a vast and growing catalog of jazz, blues, and rock genres dating back to the 1940s and up to today's contemporary artists.
MORE THRILLING IMAGES
Hollywood and sports photographs are also included in many of the archives represented. Morrison Hotel Gallery's Baseball Collection represents classic baseball teams and players through fine art photographs. Home to an extensive archive featuring some of the most historic moments and players in baseball history, it's always game day at Morrison Hotel Gallery where all of your favorite teams from the New York Mets to the New York Yankees and legends like Sandy Koufax, Willie Mays, Mickey Mantle, and Hank Aaron can be found. The Collections include iconic pieces from legendary photographers such as Neil Leifer and Ken Regan.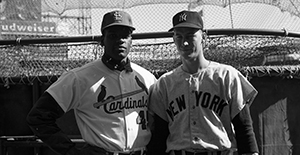 1964 Word Series Bob Gibson (St. Louis Cardinals) and Mel Stottlemyre ©Ken Regan courtesy Morrison Hotel Gallery
So whether you're looking for some grand slam inspiration or the perfect piece to upgrade your own space, step up to the plate and check out Morrison Hotel Gallery's selection of baseball team photos. All of these baseball player photos are available as fine art prints available for purchase both online and at all MHG locations.
"Our range of photography is a palette of taste and style, just like the music it represents. We can go from heroic to romantic to reflective and nostalgic," says Blachley.
"That's exactly what we love to do."
For more information on Morrison Hotel Gallery, visit morrisonhotelgallery.com.