FASHION FINDS TO FALL FOR
By Gerrie Summers
One thing that makes me feel a little better about the end of summer is singing "September" with Earth, Wind & Fire and sharing some great autumn items that you'll fall for!
---

SEE EYEWEAR
Sexy Specs Collection
They're bringing Sexy (Specs) back. Twenty years ago SEE Eyewear was the talk of the town. Today, the new Sexy Specs collection features unique shapes and colors to turn heads and get you noticed. SEE stands for Selective Eyewear Elements and features fashion eyewear that is the closest one can get to custom eyeglasses, since the company produces a limited number of each frame, sometimes only two per color, per city or store (more than 43 nationwide) or limited edition frames, that you won't "see" everywhere. Info: seeeyewear.com.
---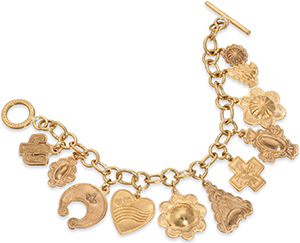 DON LUCAS FINE JEWELRY
DL Charm Bracelet
How charming! The Don Lucas bespoke jewelry line has been featuring beautiful southwest-inspired handmade and handcrafted jewelry for nearly 40 years. The signature DL Charm Bracelet (available in bronze and silver) features 11 charms (which can be added or removed for every occasion). Each one is made by hand. You can also purchase a chain link and buy individual charms to customize your bracelet. Info: donlucas.com.
---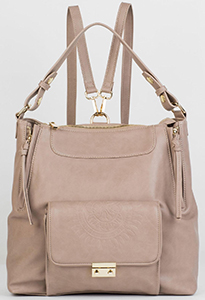 URBAN ORIGINALS
Wild Flower Vegan Leather Backpack
This backpack from Urban Originals does double duty as a backpack for convenient commuting or as a fashionable tote. I love that it's water-resistant and made with PETA certified vegan leather that is soft to the touch. It's roomy, with plenty of pockets, a top zip closure, adjustable and removable back pack straps and tote bag strap and a top carry handle. Available in tan and taupe. Info: uobags.com.
---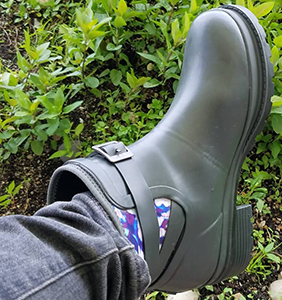 MUCK BOOT COMPANY
Liberty Ankle Rubber
The Liberty Ankle Rubber from Muck's Liberty Collection, is perfect for warm weather months because the mesh lining wicks away humidity and perspiration, as well as for colder weather, the boots keep your feet warm (with a removable sock liner) and dry (100 percent waterproof) for rain and snow. Whether you're gardening or shoveling snow, or keeping feet dry and fashionable during storms, you can step out in style. Info: muckbootcompany.com.
---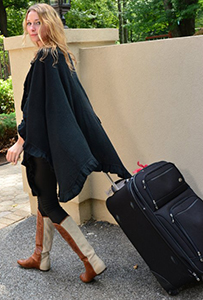 APRIL MARIN
City Ruffle Shawl
Perfect for those days when you need a little warmth, the April Marin City Ruffle Shawl is one size fits all and can be worn several different ways. Wear open like a cardigan, tied in front, or thrown over the shoulder as a wrap. It can be dressed up or worn casual and is available in 20 colors. (Frequent travelers — it also works as a blanket!). Info: aprilmarin.com.