MY NEW YORK STORY
Anna Estrada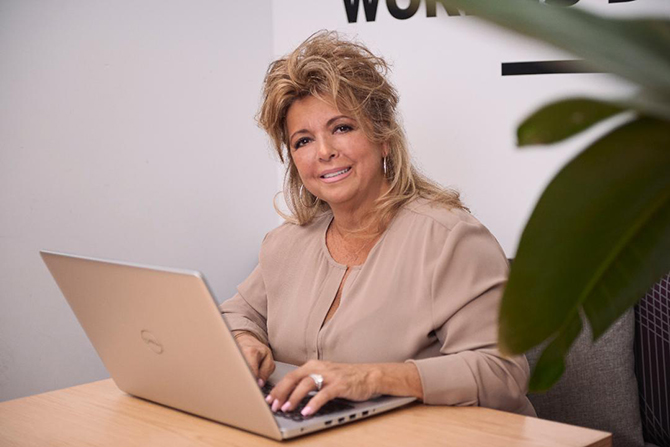 By Bailey Beckett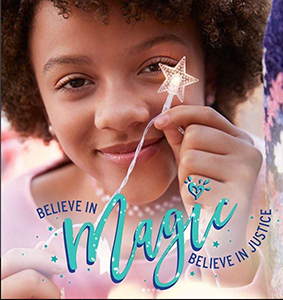 Anna Estrada's office is filled with photos of adorable babies, tots and teens, but they're not her own. Well, kind of. As CEO of the New York-based Tots To Adults (TTA) Model Management, Estrada is responsible for casting talent in advertisements. Her list of clients is as varied as Disney, Nike, Visa, Gerber, Mattel, Fisher-Price, TJ Maxx, among many others. You may not recognize their names, but you've seen them: Kannon Skoyles (from the Hugh Jackman movie The Greatest Showman), Chloe Casanova (Are You Smarter Than a 5th Grader?), Mya Ali (Nickelodeon, Justice) and Kianna Burke (who has appeared in ads for Target, Lovesac, The View, Party City, and Company Store) are just a few of her models.
Estrada brings 17 years of experience in the modeling industry. Her passion for her work, protective instincts of her talent, in-depth knowledge of the business, and her background in finance and accounting has helped make Tots To Adults one of the most successful model management companies in the industry. "Our focus is on career development and growth for all our children, so they have successful and profitable careers," Estrada says. "We are invested in each client. Not only are we creating amazing opportunities for our models and their families, but we are giving them documented memories that will last a lifetime."
Tell us about Tots To Adults?
We are a family-friendly, boutique management company working in fashion, print, TV, film, commercial, etc. We believe our talent is not just one of many, but can pride themselves on being one of the chosen few. Our roster is diverse. We are interested in signing only a few with the same experience and ability. Everyone is unique in their own right, and we are personally and professionally invested in each one of our talents.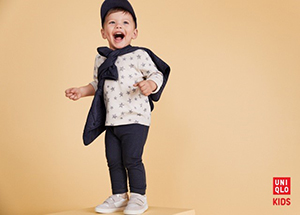 What makes you stand out in this competitive industry?
We are an all in management company invested in our talent and clients around the clock, not just during office hours. Each talent is an investment for our company and, therefore, is treated as such. A lot of thought and effort goes into each talent and what they are submitted for. We have a substantial family presence on our roster. We cultivate relationships and as a result, the entire family is willing to audition when needed. I am personally available at all hours.
Why do models sign with you?
There are no secrets or fees; we are very straightforward. We are also willing to go above and beyond for every client. When we bring talent in for a meeting, I am always present and accompanied by an assistant/division head. In many agencies, the owner will not be part of the meeting. Because we can be reached 24/7, if the parents need a helping hand, they feel comfortable reaching out at any time with comments, questions, and concerns. I like to ensure that our experiences are positive, rewarding, and that our client's expectations are exceeded. We also work with a multitude of different agencies and casting directors. I am personally involved in every decision. It's my name and my brand—something to be proud of and stand behind.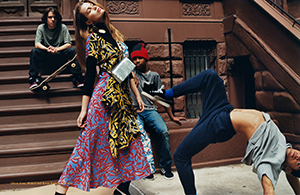 What is your experience in the modeling industry?
I've been in the industry for about 20 years; I've seen every side of the industry. I've been a CFO, CEO for both agency and a management company. I have experienced and dealt with all kinds of issues within the industry such as managing employees, addressing a parent's frustrations, monitoring stage moms, etc. The second it stops being fun for a child, and it becomes someone else's dream, my first suggestion is to walk away from what could be a potential issue. I have learned the do's and don'ts from life experiences.
What are the sensitivities involved with child modeling?
It is crucial to be as protective of every child as possible. No one should be blind to the possibility of scams, etc. Some people do take advantage, and that is why our credibility is key. I treat every child model as I would treat my own children, with respect and the assurance that they are respected in the industry. Also, we only submit them to reputable clients. Our number one priority is to protect the children, their innocence, and keep it fun and light. A child best represents a product when they are having fun while working. It's not about TTA, not about the parents, it is about the child, their well-being and happiness.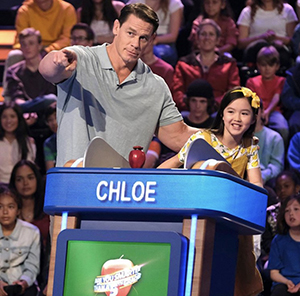 How do you identify future models? What do you look for in signing them?
Charisma, personality, cooperativeness. It is not just about what they say or do, but sometimes they can speak to you without saying a thing. Cute kids are important, but it is all about the ones who capture your attention and can command the room. Those are the ones who can sell a product, take an amazing photo, and communicate with no words.
What kind of safeguards do you have in place for models working with adults?
We only work with clients, photographers, and stylists that are highly recommended by reputable and respected industry professionals. A parent or an adult will always accompany talent under 18 years of age. Once signed, our talent gives only company info when auditioning or going to a job. No personal info can ever be exchanged.
For more information on Tots To Adults, contact Anna Estrada at ae.tta@icloud.com.