TIME OUT WITH…
Chef Edwin Bellanco of Vitae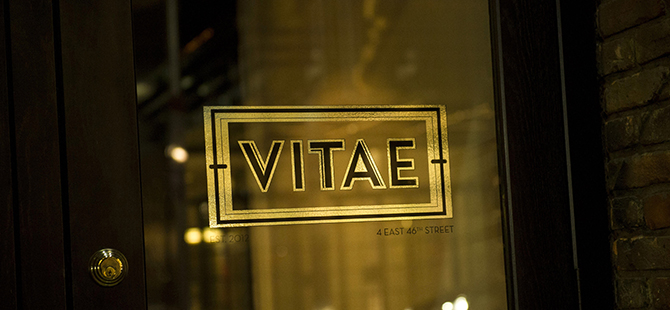 By Bailey Beckett
Molecular gastronomy. Foam. Astronomically-priced burgers. They're fads that come and go on New York's dining scene, but one place that is staying is Vitae, the see-and-be-seen hotspot in Midtown Manhattan. Begun by Edwin Bellanco, Vitae has survived the 2008 financial crisis and a fickle dining scene. Combining Michelin star-quality food with creature comforts and a sexy, relaxing vibe, the restaurant has thrived by offering discerning New Yorkers a sophisticated respite no matter what the occasion. Bellanco put his knife down to give New York Lifestyles the cut …err, scoop on staying on top.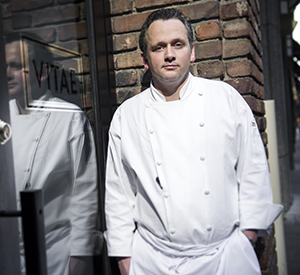 How would you describe Vitae?
When everyone asked what my restaurant was going to be, I always said the sum of my experiences at Bouley, the French Laundry, Danube, and Gramercy Tavern. All of those experiences wrapped into one. So, I thought of curriculum vitae, but the vitae stuck out. It means life. It's my life, my past cooking at other restaurants, and the presence of people here.
What is your philosophy about food?
It's simple: it starts with really great ingredients and then figuring out how to prepare those, so they shine. It's not about me as a chef; it's about what the elements are and what makes them great. It is very seasonal for me.
So how do you source them?
We use the best, most reputable purveyors. They know what I want. I've been working with them for a lot of time. And we are incredibly discerning in the kitchen. If it doesn't meet our incredibly high standards, we just don't use it.
Describe your creative menu?
It's a very international cuisine. Although I am an American chef, I enjoy incorporating Japanese, French, and Italian influences. I keep trying to keep it very focused and approachable for our guests. What you typically see is guests going back to classics. There's a reason: They stand the test of time. I like to cook what I want to eat.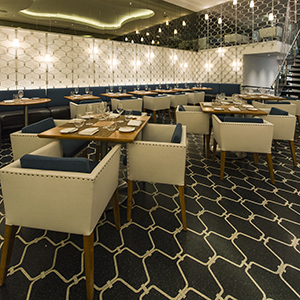 How do you avoid anything too trendy?
I never wanted to jump on fads. They're just a tool in your bag. What you want is a menu with longevity, and the guest will always determine that. I could put something on the menu that I feel like it's the best addition just for me, pick a crazy grape foie gras dish, but if it doesn't sell, I don't keep it.
How would you describe your kitchen style?
I trained mostly French, so I gravitate towards those techniques. But honestly, I'm continually learning and evolving. Everybody has their basic ways of doing stuff, but I'm always looking for something new.
What's your philosophy?
The most important thing is that it's all about the guests. I think that seems an obvious statement, but I remember being a young cook and watching chefs get angry that a guest sent something back because they didn't like it, and they'd get upset. We're in the hospitality industry. Vitae is intensely guest-focused. We can recommend, suggest different ways to prepare or combine items, but if somebody wants a well-done steak, I'm going to try and get it right.
When did you know you wanted to start your restaurant?
I've been cooking for a long time. I mean I cooked when I was young. I was just 14 years old and essentially a breakfast cook at a deli, and that's where you had to learn how to flip a perfect over-easy egg. It built up my speed and my love for the hustle and bustle. After years in the business, I started to pursue owning a restaurant and, quite honestly, sometimes I still don't believe it!
For more information on Vitae, visit vitaeny.com.