ECO-BEAUTY
PROTECT THE ENVIRONMENT & YOUR SKIN
By Gerrie Summers
Now more than ever, it's important to protect and preserve the environment with a cleaner, greener lifestyle. It's as important to protect and preserve our skin. These products help you do both.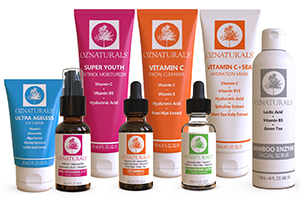 OZ
This company creates products through a cold press manufacturing process, without added heat or petrochemicals during and after production (more energy efficient, with smaller carbon footprint) to avoid destroying active ingredients. You end up with a clean product in a more natural form. Oz Naturals products are formulated without harmful preservatives and are cruelty-free, to treat individual concerns from redness and oily to mature skin. Info: oznaturals.com.
---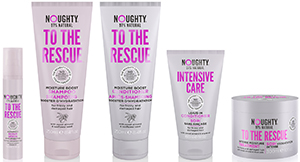 NOUGHTY HAIRCARE
These haircare products are 97 percent natural, with no animal-derived ingredients or animal-testing. Noughty Haircare plans to upgrade to recyclable sugarcane plastic packaging in early 2021 (normal plastic production releases CO2 into the environment). Try To The Rescue Shampoo to replenish lost moisture, Moisture Boost Conditioner to condition damaged and dry hair, and follow with the Anti-Frizz Serum. Info: noughtyhaircare.com.
---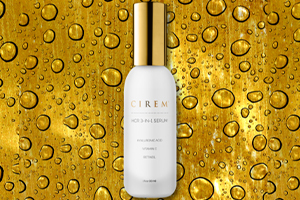 CIREM COSMETICS
Going by the "skincare before makeup" philosophy, Cirem Cosmetics are made in the USA and in small batches. This is to improve quality, reduce waste and be more sustainable, with ingredients that are not tested on animals and aren't harmful to the skin. Cirem's Rapid Absorption Technology can be found in the HCR 3-In-1 Serum, Youthboost Diamond Eye Gel Cream, and Diamond Moisturizing Cream, allows product to penetrate the skin not just rest upon the skin to make it look good. Info: cirem.com.
---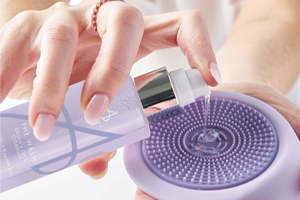 ANISA BEAUTY
Makeup brushes and cleansing products from Anisa Beauty are PETA Certified Cruelty Free and sustainably made. The new Purify Collection features The Wash, a brush cleaner to remove powder-based formulas from makeup brushes. It's also dermatologist tested and gentle enough to use as a facial wash and can be used with the Brush Cleaning Pad to deeply clean brushes. Info: anisabeauty.com.
---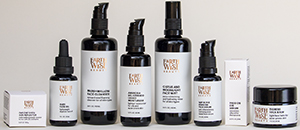 EARTHWISE BEAUTY
Developed in small, handcrafted batches with plant-based, organic, and unrefined ingredients, Earthwise Beauty products are certified cruelty-free (PETA, Leaping Bunny, Logical Harmony). The products are mostly vegan, carefully sourced and humanely harvested, with sustainable packaging and shipping materials. Try the Ruby Face Oil and Passion Eye Serum. Info: earthwisebeauty.com.
---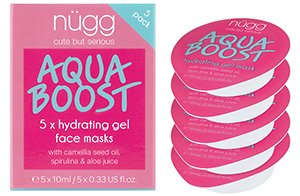 NUGG BEAUTY
Made without petrochemicals, synthetic and other dubious ingredients, Nugg Beauty mostly forgoes using preservatives by formulating products without water. Though made in the USA, the company is registered with EU Cosmetic Regulation (EC)—which has stricter guidelines for ingredients and chemicals used in personal care products. The pocket and purse-friendly packaging is minimized for less environmental waste and recyclable. Info: nuggbeauty.com.
---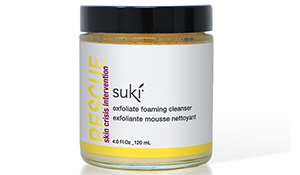 SUKI SKINCARE
The company supports ethical manufacturing and packaging processes, using suppliers that support environmental initiatives (sustainable harvesting, sourcing fair trade, organic and local ingredients wherever possible, using wind power energy, using glass instead of plastic and biodegradable and vegetable-based ink.) Try Suki's Exfoliate Foaming Cleanser with colloidal oats and sugar which gently remove dead skin cells for clearer, smoother skin. Info: sukiskincare.com.
---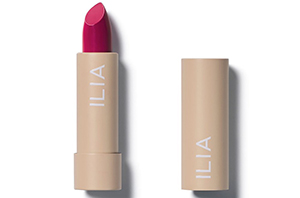 ILIA BEAUTY
Ilia Beauty is a makeup company with cruelty-free, sustainably sourced, natural and organic botanical ingredients (safe synthetics where needed). The company utilizes sustainable packaging using recycled aluminum, glass components and responsibly sourced paper. Ilia also uses Terra Cycle's Zero Waste Box platform that recycles hard-to-recycle items (makeup packaging often falls in this category.) Info: iliabeauty.com.
---
LAVIDO
Well-known throughout the world is Lavido which grows many of its skincare ingredients in their own Botanical Sanctuary in Israel. Ingredients not grown on property are ethnically and sustainably sourced in locations where said ingredients are abundant. The products are non-GMO, vegan-friendly and cruelty-free. You'll love the Replenishing Facial Serum and Age Away Hydrating Cream. Info: lavido.com.
---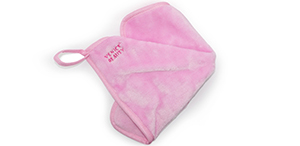 VENICS BEAUTY
Its tagline is "impactful green beauty." Venics Beauty products are organic, all-natural and sustainable, in reusable, recyclable and biodegradable packaging to reduce waste. Venics has partnered with GlobalGiving. For each product sold, a dollar goes to provide one day of meals to a child in need in rural Kenya. The Glowy Skin Makeup Removing Cloth is made with eco-friendly materials, is durable and ultra-soft. It can be used up to 1,000 times which equals 4,000 single use makeup wipes. Info: venicsorganic.com.
---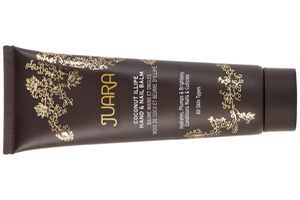 JUARA SKINCARE
An absolute favorite company, JUARA Skincare utilizes Jamu, an age- old Indonesian herbal medicine practice, and exotic, nurturing ingredients that are vegetarian and free from harsh chemicals, artificial colorants and animal-byproducts. Hands dry from frequent washing and hand sanitizers can benefit from the Coconut Illipe Hand & Nail Balm. Info: love.juaraskincare.com.
---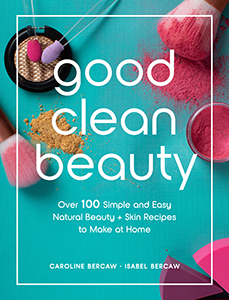 GOOD CLEAN BEAUTY
Tired of the hunt for safe, natural and chemical-free makeup and skincare products? Make your own. Good Clean Beauty (Rock Point) by Caroline and Isabel Bercaw, creators of the Da Bomb Bath Company, has over 100 natural DIY recipes to try. Recipes utilize easy-to-find ingredients, some found in the kitchen pantry to help you create scrubs, facial masks and even long-lasting foundation. It's also a fun activity to do with your tweens and teens. Available online and in stores. Info: quartoknows.com.