TELEMEDICINE
Transforming The Healthcare Landscape
By Ryan McQuaid
Today, new technologies continue to innovate the way we conduct and provide healthcare services. Virtual platforms that allow for remote professional treatment are improving access to healthcare for populations that are traditionally marginalized by the industry.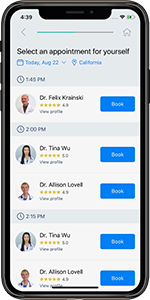 To put this in perspective, here are some of the facts about discrimination in modern American healthcare.
• The mortality rate for African-American infants is almost 2.5 times higher than it is for white infants.
• Nearly a third of transgender people reported being denied services on account of their gender identity.
• Even when controlling for insurance status and income, some racial and ethnic minorities are still more likely to receive lower-quality healthcare.
• In rural communities, the physician-to-patient ratio is 39.8 to 100,000 compared to 53.3 to 100,000 in urban areas.
Facts like these are symptoms of a system riddled with discrimination. Fortunately, new technologies are changing the landscape of healthcare by empowering patients with greater access, control, and efficiency.
RESHAPING HEALTHCARE
Enter PlushCare, a leading virtual health platform that offers primary healthcare and virtual doctor's visits to patients in all 50 U.S. states. With over 150,000 users and counting, patients are connected to the best physicians from the top 50 medical institutions in the country via desktop or mobile devices. PlushCare accepts most major insurance plans, and patients have access to quality primary care consultations and can get diagnosed, treated, prescribed medication or have lab testing.
The brainchild of Dr. James Wantuck and Ryan McQuaid, this unique platform brings world-class doctors, on-demand lab testing, affordable pricing, and same-day appointments with the patient's choice of provider. Treating over 3,500 medical conditions, PlushCare strives to make the patient's healthcare experience with doctors stress-free and is available on the PlushCare mobile app for iOS and Android.
At PlushCare, for example, patients can skip the trip to the physician's office and schedule a remote appointment with an online doctor. In this way, digital health providers are disrupting the healthcare industry by bringing down costs, improving efficiency, and prioritizing the patient experience. Likewise, groups historically marginalized by the healthcare industry are finding new avenues for inclusion via digital services.
IMPROVED ACCESS
It's simple. Access is faster and more convenient when you don't have to leave your home to speak to a doctor. For those in rural communities, remote appointments save lives. One of the most important issues facing people in rural areas is the distance between themselves and health services. Between January 1, 2010, and August 21, 2019, 113 rural hospitals closed. In rural areas, there is an additional 22 percent risk of injury-related death in comparison to urban areas. Likewise, those in rural communities make, on average, $9,242 per capita less than those in urban places. Digital healthcare offers lower costs and removes the need for travel. Furthermore, outbreaks like the coronavirus/COVID-19 where the practice of social distancing is so important, the CDC even recommends telehealth options like PlushCare as the first line of defense in order to avoid contact with others in doctor's offices and waiting rooms.
AFFORDABLE CARE
So far, we've been telling you that digital healthcare will save you money, but how? The answer isn't complicated. Did you know most studies find that at least 30 percent of emergency room (ER) visits are non-urgent? Similarly, 79.7 percent of adults visit the ER due to lack of access to other providers, and 54.5 percent say their visit was because their doctor's office was not open. With digital healthcare, these concerns evaporate. Online doctors are always available for appointments, giving patients another option to rely on instead of racking up unnecessary bills in the ER.
Today, digital healthcare can help low-income patients with no health insurance. Compared to adults with private or public insurance, uninsured adults are more likely to go to the ER because they have no other options at the time of visit. With PlushCare, uninsured patients can receive a remote consultation for just $99, saving patients potentially hundreds of dollars. Digital providers also save patients transportation costs and allow you to make appointments that conveniently fit your busy schedule.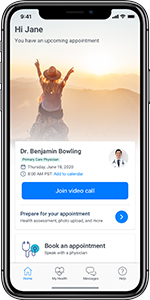 MORE ADVANTAGES
PlushCare offers a Pre Exposure Prophylaxis (PrEP) program to help prevent the contraction and spread of HIV. Thousands of LGBTQ community members who suffer disproportional rates of exposure to HIV have already begun taking PrEP with PlushCare. We have a 90 percent adherence rate in our PrEP program and have had 0 reported cases of HIV for those enrolled. Patients taking PrEP are required to meet with a doctor every three months before receiving prescription refills, and we attribute our high adherence rate to the convenience of our online appointments.
Additionally, mental health is one of the defining medical concerns of our time. One in every five American adults experiences mental illness. Therapy services are expensive and in short supply. In rural communities, youth are twice as likely to commit suicide in comparison to those in urban areas. These needless deaths are particularly tragic because depression and anxiety are 100 percent treatable. That's why digital mental health services continue to grow more popular, offering online therapy sessions, medication prescriptions, and monitoring to ensure treatment plans are followed. Solutions to our mental health crisis exist, and digital health care is improving access to them like never before.
BARRIERS TO OVERCOME
We still have a way to go to make the healthcare industry fair for all, and digital services will need to overcome some key obstacles. For one, it doesn't matter that you can see a doctor remotely if you don't have access to the internet and technology like phones and computers. Digital comprehension is also a necessary skill to navigate the many online services. Likewise, the industry will have to continue to prove its worth to providers who have resisted integrating telemedicine services into their practice for any number of reasons, the most common being a desire to avoid the expense and hassle.
Finally, diversifying the industry's production will be vital in reducing AI and programming bias. With these challenges in mind, digital healthcare continues to grow each day, evolving to help those who need it most.
For more information on PlushCare, visit plushcare.com.
---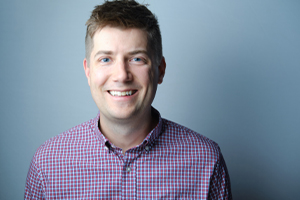 DR. JAMES WANTUCK, Chief Medical Officer
Dr. Wantuck treated many patients who traveled long distance to see him, and this along with his frustration of the lack of modern technology in healthcare helped plant the seed for PlushCare to be born. Dr. Wantuck received his undergraduate degree from the University of Pittsburgh and went on to get an MD at Vanderbilt University School of Medicine in 2010. He completed his residency at Stanford University Medical Center, and is board certified in internal medicine. Dr. Wantuck grew up in Rochester, NY and currently resides in San Francisco, CA.
---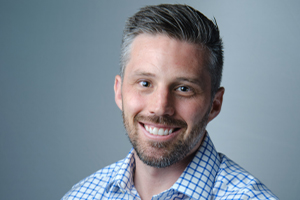 RYAN MCQUAID, Chief Executive Officer
Ryan graduated from The University of California with his undergraduate degree. While in college, Ryan prided himself in being a student athlete where he had unlimited access to quality healthcare services. He understood this is not common for the average person, and with the current state of U.S. Healthcare, he knew he wanted to lead efforts in making quality healthcare access seamless and affordable for the everyday citizen. Prior to launching PlushCare, Ryan led AT&T's MHealth Platform.