LIFE & STYLE: Online Exclusive
Meet Your New Designer
By Max Mogensen
Growing up in a small-business family, Abeer Jain learned at a young age how important it is to support your neighbors. Now he's bringing that ethos to his designer jewelry business, A. Jain. With a commitment to manufacturing his jewelry pieces exclusively in the U.S. and a new business approach that cuts local jewelry retailers into every purchase–even online ones–Abeer is hoping that his retail launch will not only be successful for him but also support many independently owned small companies around the country.

Since he was a child, Abeer has prized gemstones and diamonds–not just for their beauty but for their endless diversity in color, form and personality. According to Abeer, this love of gemstones is the foremost principle of the A. Jain brand.

Abeer grew up with a strong foundation in the fine luxury jewelry industry and developed a well honed understanding of gemstones and diamonds. After receiving his business degree, he pursued his formal gemological training at the Gemological Institute of America (GIA), immersing himself in the trade and craft of jewelry manufacturing. Moving to Boston, Mass., he underwent an arduous apprenticeship as a bench jeweler and, over the course of several years, learned to create high-quality, handcrafted jewelry pieces.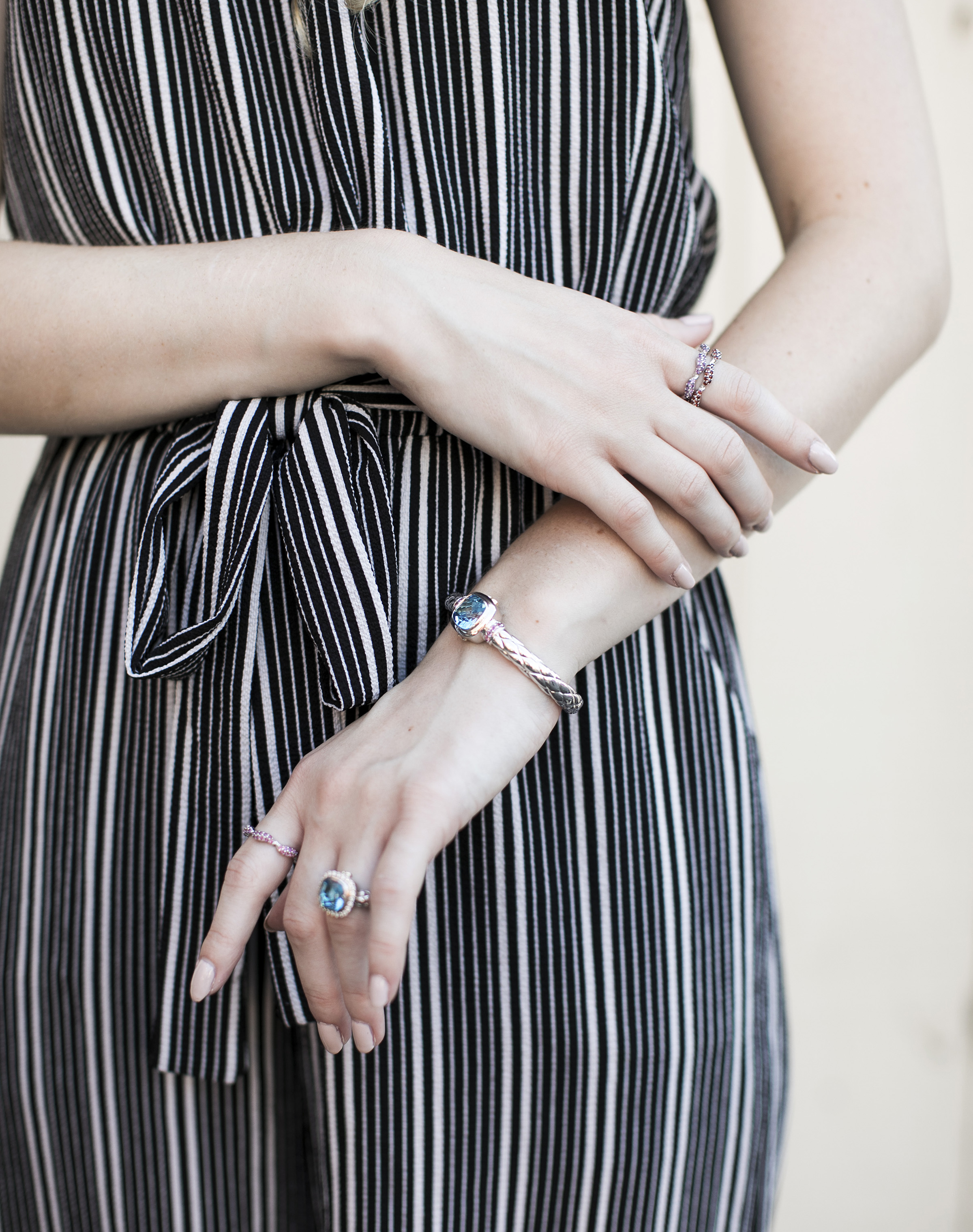 As an apprentice, Abeer trained in the time honored craft of creating jewelry from the first sketch to the final product–an intricate and detail-oriented process. From the art of the "lost-wax" process to hand-sculpting complex models and molds, from casting in silver, gold, and platinum to soldering, stone setting, and hand polishing, Abeer studied and absorbed each important step. Finally, he had a real understanding of the meaning of fine jewelry.
Nearing the end of his apprenticeship, Abeer reflected on his past and what had caused him to fall in love with fine, luxury jewelry. He thought about where he had come from and about the opportunities that working with gemstones and jewelry had given him.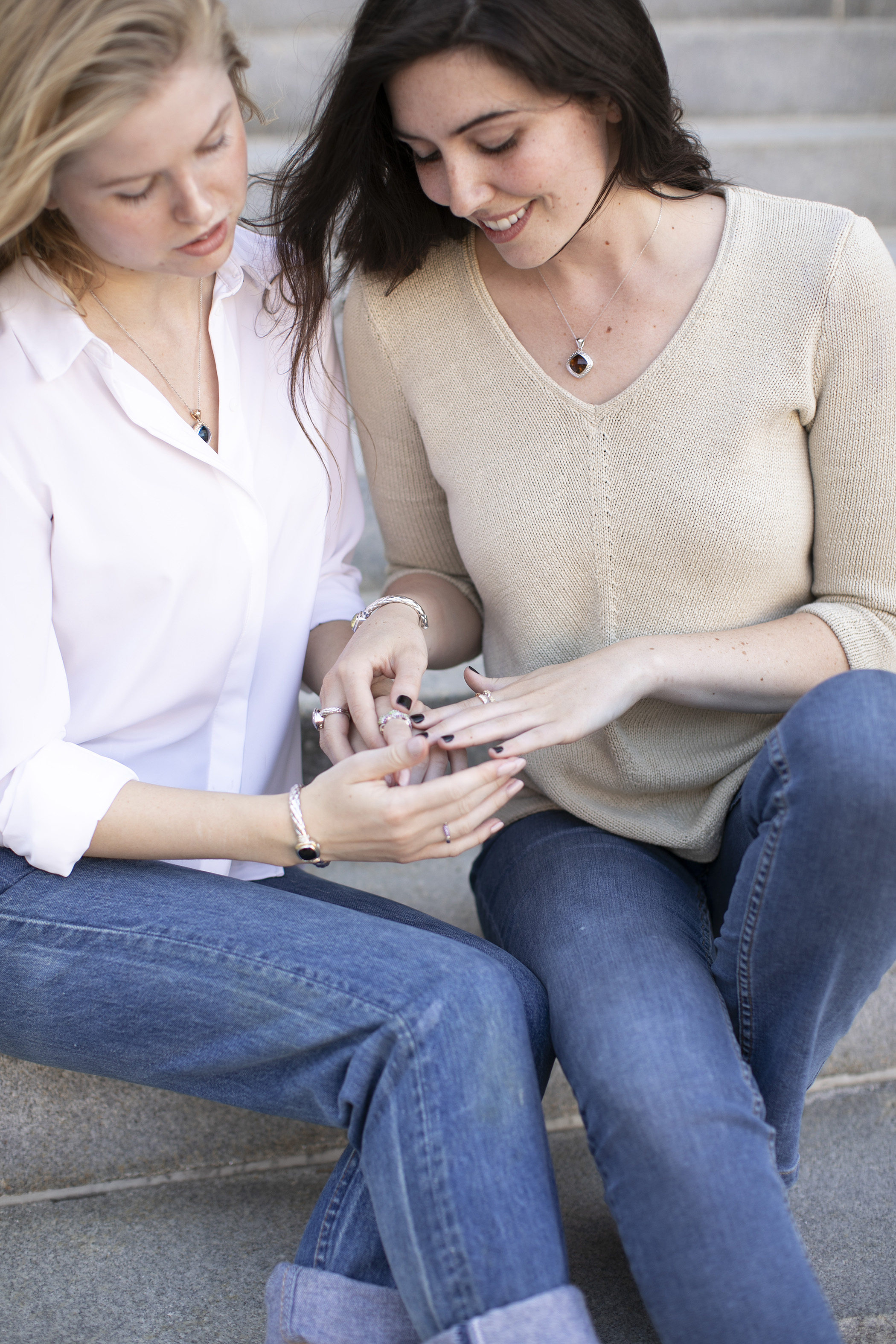 Reminiscing about his familial experiences–sourcing, cutting, polishing and ultimately supplying tens of millions of fine, natural gemstones to many of the world's largest fine jewelry brands and luxury jewelry houses over the span of 40 years–Abeer made a resolution. He was determined, he says, to create something different, something uniquely his own, but also something to pay tribute to the hard work of his forebears, to simultaneously honor and expand upon his family's legacy.

He wanted to create something greater, something everlasting, to embody everything that gemstones meant to him: Heritage, tradition, family, loyalty, love, individual expression, value and timeless beauty.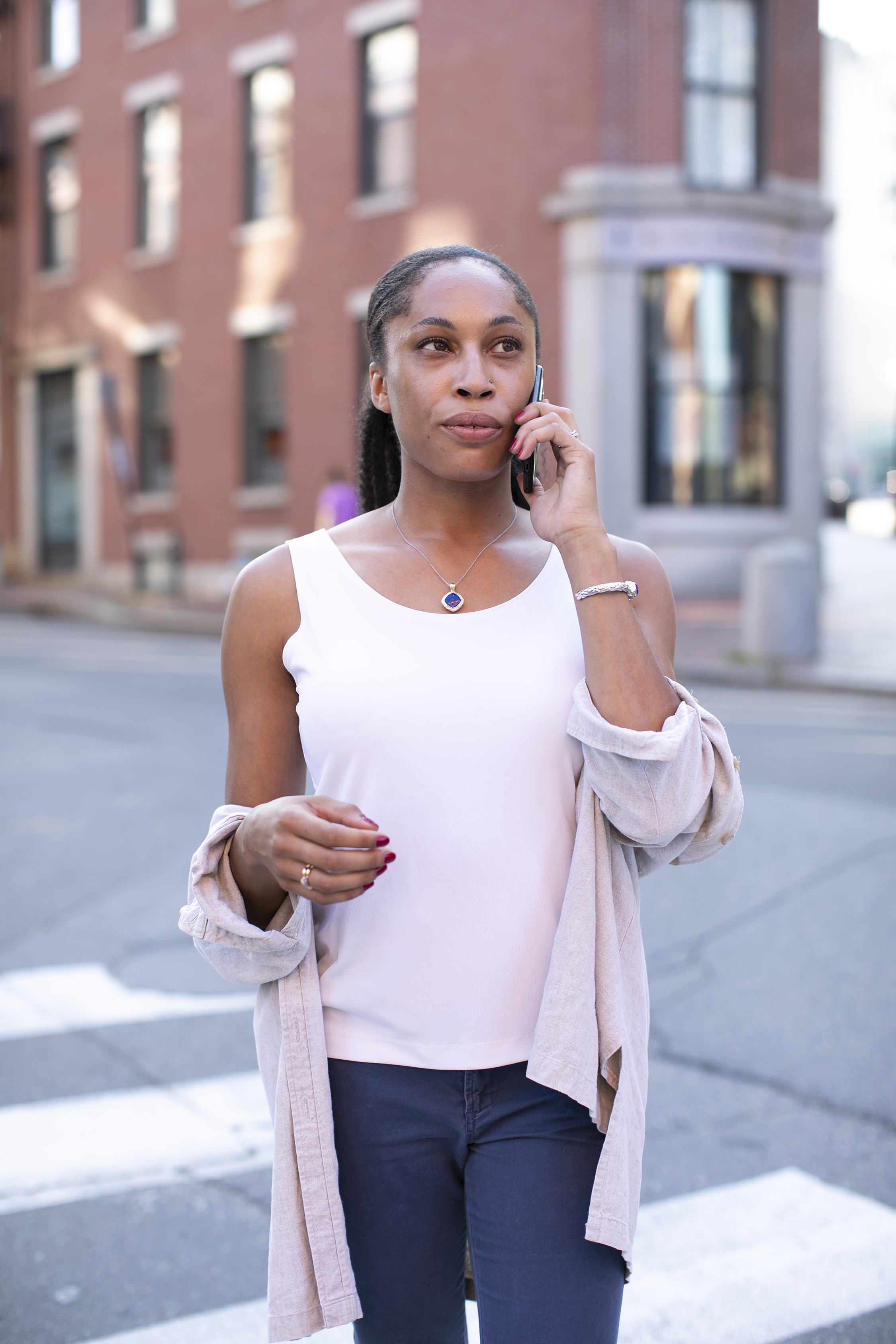 But he also wanted to give back to the community that had supported him and his family over the years. And, importantly, he wanted to support American businesses. That's why he pioneered a new sales-split process that shares revenue from online sales of A-Jain pieces with local jewelry retailers in the vicinity of the shopper. Abeer didn't want his valued retail partners losing out on revenue and growth of the A. Jain brand because of increasing online sales. Today, as he is growing his list of retail partners, Abeer hopes that this new revenue sharing model will propel the growth of both, the A. Jain brand, along with his valued retail partners across the country and beyond.

It was an image of a diamond cut into the shape of a duck. This, from one of Abeer's course books at the GIA, would ultimately inspire the iconic "Eros Eterno" flame motif of the A. Jain brand, through designs incorporating their iconic curves or gemstones cut into the eternal shape.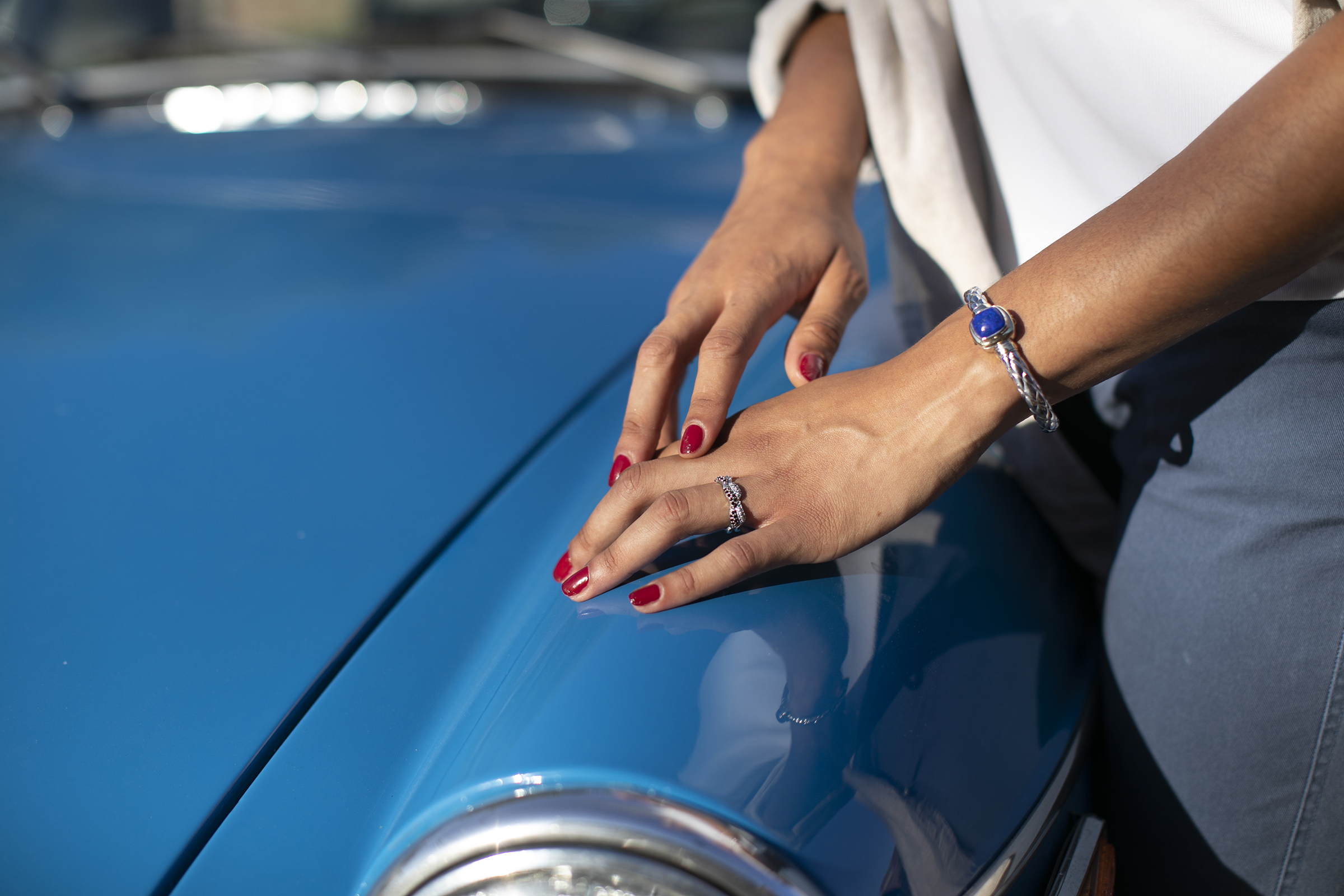 After completing his gemological training, Abeer thought deeply about how to create his own path in luxury jewelry. He remembered an image he had seen during his gemological training, a photo that would beget an entirely unique cut and inspire the brand that would become A. Jain.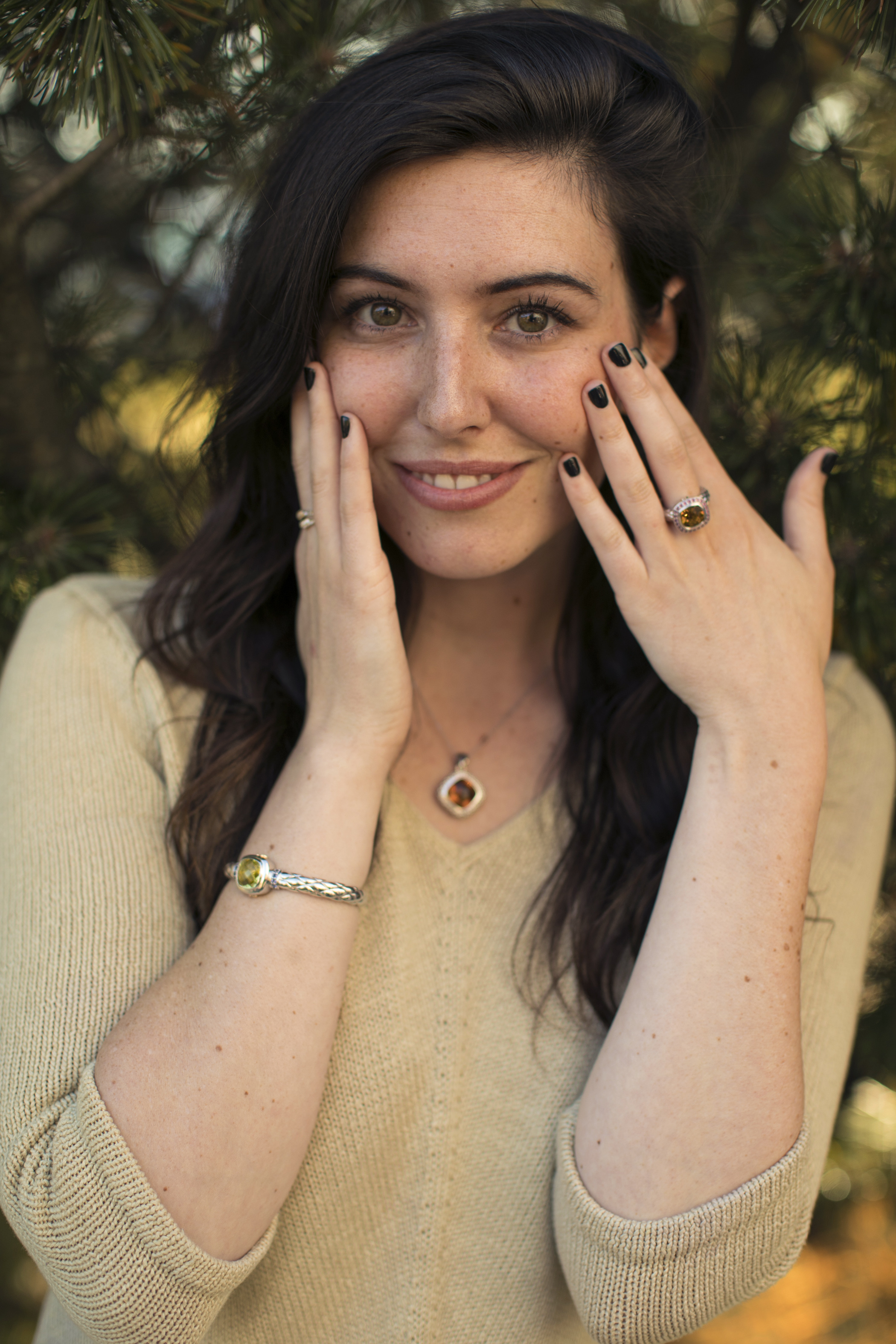 With this new cut at the front of his mind, Abeer was poised to pioneer a new style of exemplary gemstone and diamond jewelry–collections inspired by his own signature gemstone cuts and showcasing the natural beauty of each stone.
What had started as an idea during his apprenticeship was now poised to become a distinctive, and innovating brand.

Says Abeer, the A. Jain product line contains a piece for every style and every wearer. Each item is uniquely crafted to embellish the style and personality of its owner. From sterling silver to 18-karat gold, pieces containing superior quality gemstones and diamonds, everyone can find an A. Jain item that speaks to them or reflects the qualities they cherish in their loved ones.

For Abeer, gemstones and diamonds allude to something classic and enduring–the very symbol of human emotion and expression.
Abeer, like his family before him, is committed to creating superior quality jewelry using the finest materials–pieces that, like true love itself, are meant to last a lifetime. Each A. Jain piece is handcrafted by talented artisans in the U.S. with ethically sourced, conflict-free natural gemstones and diamonds from around the world provided by only U.S. based vendors, and/or the U.S. based Jain family gemstone manufacturing and wholesale company.

The A. Jain company ensures that all products made and sold by A. Jain are fully manufactured in the U.S. and are not only of the highest, certified quality, but that each element of the piece is sourced in the U.S and most importantly in an ethically responsible way.
Each of the brand's colored stones has been hand sourced and manufactured by the Jain family's gemstone wholesale company, based in the U.S. and responsible for manufacturing and supplying tens of millions of fine quality, semi-precious stones to the jewelry industry for over 40 years. (Abeer's family enterprise has and continues to serve as the primary gemstone manufacturer and vendor to many of the largest luxury jewelry brands and fine jewelry houses today.)
A. Jain product lines pay homage to Abeer's forebears and each piece, carefully crafted around the gemstone, is a tribute to the wondrous beauty of the natural world.
---
Visit us online at www.a-jain.com
Download Our Catalog