NO PASSPORT REQUIRED
15 Incredible Places To Visit Without Leaving Home
By AP Connolly
As the world feels the effects of the coronavirus, virtual travel is becoming more of a necessity. These livestreams take you from Niagara's mystical falls to Australia's Sydney Harbour making it even easier to picture yourself in far-off places. Lay eyes on architectural marvels and other iconic wonders of the world—no jet lag included. So, grab your favorite snacks and get ready to visit some seriously beautiful destinations virtually.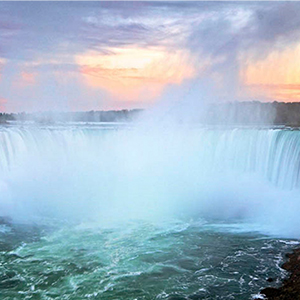 NIAGARA FALLS
Located on the borders of Canada and New York, Niagara Falls are made up of three waterfalls that combine to produce the highest flow rate and the most significant vertical drop of any waterfall. Nearly 25 million people visit Niagara Falls every year, making it one of the world's busiest tourist attractions. Info: earthcam.com/canada/niagarafalls.
---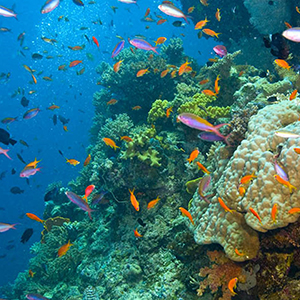 CORAL REEFS
Coral reefs are found in the Atlantic, Pacific, and Indian Oceans. The most famous of them all, of course, is The Great Barrier Reef. It's the largest coral reef, stretching along the eastern coast of Australia, teeming with marine life. Info: explore.org/live-cams/player/pacific-aquarium-tropical-reef-habitat.cam.
---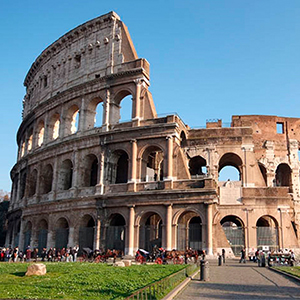 COLOSSEUM, ROME
It's one of Rome's most famous and popular tourist attractions, with its 80 arched entrances. It was commissioned in AD 72 for the sole purpose of gladiator events with public viewing. Situated in the Piazza del Colosseo on the site of Nero's palace, it is considered the largest amphitheater in the world—estimated to have held some 80,000 spectators. And although it stands partially ruined, you can avoid the queues this time around. Info: skylinewebcams.com/en/webcam/italia/lazio/roma/colosseo.html.
---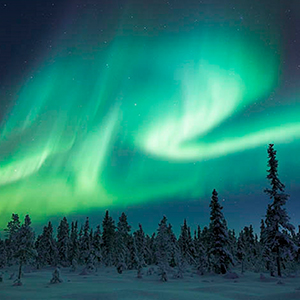 THE NORTHERN LIGHTS One of nature's most fabulous displays, the Northern Lights—also known as Aurora Borealis—is seen in the Arctic regions. These natural light displays are caused by particles as they enter the earth's atmosphere. Best seen between March through September when the sky is crystal clear, a "show" may last for a few minutes. Nevertheless, this spectacular sight is beautiful and worth braving a cold night out or better still, see what's happening after dark from the comfort of your sofa. Info: explore.org/livecams/aurora-borealis-northern-lights.com.
---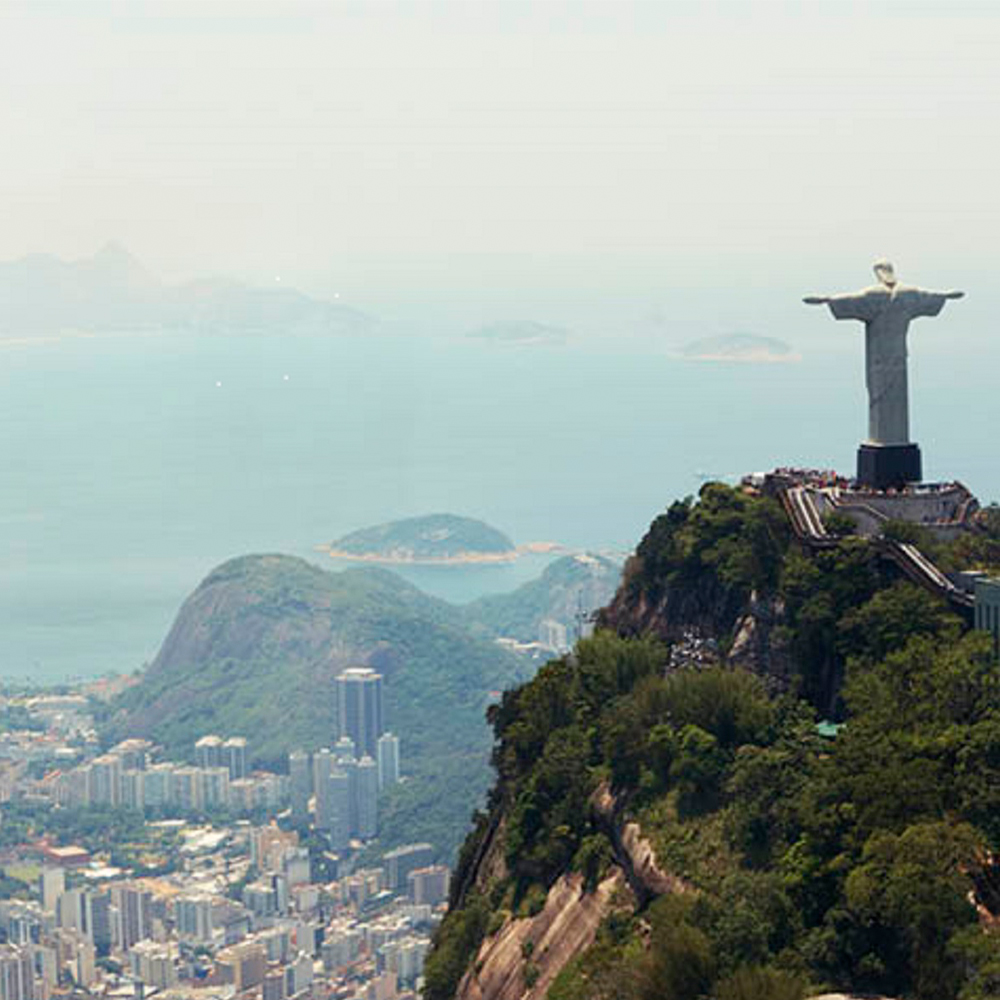 RIO DE JANEIRO, BRAZIL
The city of Rio de Janeiro is Brazil's second-largest city. Bursting with the culture, it's most famous for its vibrant carnival, football, beaches, and home to Christ the Redeemer. Once a Portuguese colony, the city is home to the world-famous Copacabana, the 2.5-mile long beach is one of the world's most recognizable beaches, lined with restaurants, nightclubs, and luxury hotels. Info: earthcam.com/brazil,riodejaneiro/?cam=rio_copacabana.
---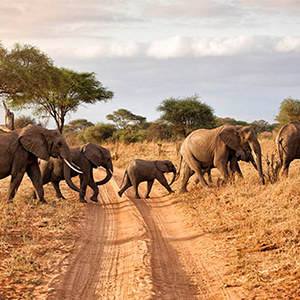 SAFARI IN KENYA
When planning a safari, there's much to plan—where to stay, what to see, the best time to go. Our option takes all the stresses away! Our bet: Watch live footage from Kenya's Laikipia county, one of Africa's most important areas for wildlife conservation. Info: explore.org/livecams/african-wildlife/african-animal-lookout-camera.
---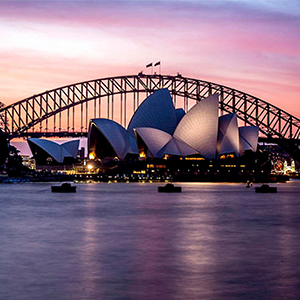 Sydney Harbour,
Australia
One of the world's most beautiful wonders, you have miles to explore as you take in the Opera House sitting on the banks overlooking Sydney Harbour Bridge. Also look for Circular Quay in the panoramic shot; make sure to sneak a peek at sunset to see the harbor's glittering nighttime lights. Info: webcamsydney.com.
---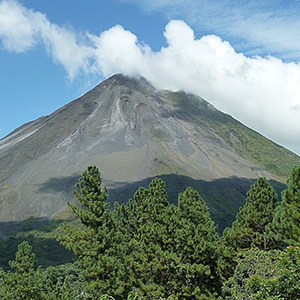 ARENAL VOLCANO, COSTA RICA
Once a facility to monitor volcanic activity, the Arenal Observatory Lodge & Spa is about as close as you can get to the 5,000-foot-tall Arenal Volcano. The lodge's rooms and common areas have incredible views of the mist-shrouded peak and its surrounding jungle. See why guests love returning to this place via livestream. Info: arenalobservatorylodge.com/en/live-cam/.
---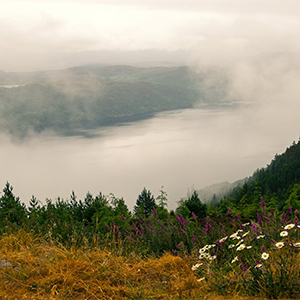 LOCH NESS, SCOTLAND
Keep an eye pealed for the Loch Ness Monster with this livestream operated by Nessie believers in the Scottish Highlands. Nobody has been able to prove that the long necked reptilian exists in the freshwater lake. You never know, though. And even if you don't spot the mythical creature, you can still enjoy pastoral scenes of grazing sheep. Info: lochness.co.uk/livecam.
---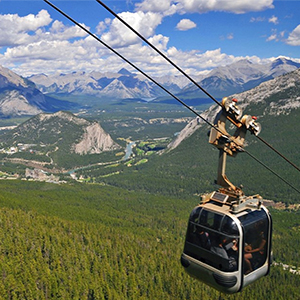 BANFF GONDOLA, ALBERTA
Take a ride and arrive on the top of Sulphur Mountain, for incredible views of the Canadian Rocky Mountains. The highlights: dramatic peaks, the cozy town of Banff, and the Bow River as it wraps around Tunnel Mountain. On certain nights, you may even catch The Northern Lights. Info: skaping.com/banffgondola.
---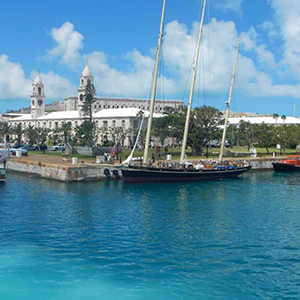 ROYAL NAVAL DOCKYARD, BERMUDA
Sailboats, yachts, sunsets: What more could a traveler want or need? This webcam gives an all-encompassing look into the waterfront life of the Royal Naval Dockyard—still used to house cruise ships, museums, restaurants, and shops. Info: portbermudawebcam.com.
---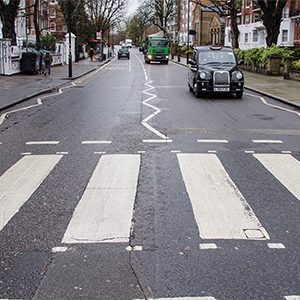 ABBEY ROAD, LONDON
The pedestrian street crossing once traversed by John, Paul, George, and Ringo for the cover photo of a Beatles' album lies just outside the London studio where the album was recorded. A webcam has been broadcasting the crossing for nearly ten years. In addition to seeing Abbey Road right now, you can click through past attempts by fans to re-create the 1969 photo. Info: abbeyroad.com/crossing.
---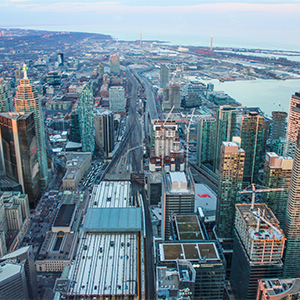 CN TOWER, TORONTO
Sweeping views of Toronto are what's in store with this webcam located on top of the CN Tower—the city's tallest landmark at 1,815 feet. You can toggle between east- and west-facing cameras, letting you see Lake Ontario, the Toronto Islands, the Royal Ontario Museum, and much more. Info: earthcam.com/world/Canada/toronto/cntower/?cam=cntower1.
---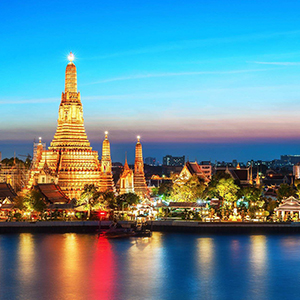 THAILAND
Thailand has just about everything we're yearning for right now: Beautiful beaches, rich culture, and some of the best luxe resorts on the planet. The Tourism Authority of Thailand has a livestream view conveniently located on YouTube, where people can take in several Thai destinations (arranged in a collage) from the comfort of their home. Info: youtube.com/watch?v=ROlVoRDPdsA.
---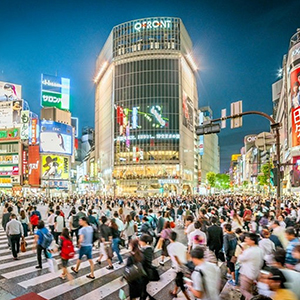 SHIBUYA CROSSING, JAPAN
The Japan National Tourism Organization is encouraging travelers to satisfy their wanderlust remotely, with experiences showcasing the best of the country. Our favorite is the Shibuya Crossing webcam, overlooking Tokyo's busiest intersection (it›s their Times Square). It's not quite as crowded these days—but still worth a look. Info: sibch.tv.