HAPPY MOTHER'S DAY
Gifts She'll Love
By Ruth J. Katz
Of course, in an ideal world we'd celebrate mom every minute of every day. Absent that, though, she has earned a special day, for sure. Given the chaotic state of our universe these days, we want to be sure to acknowledge our caregiver-in-chief. We've selected a few tried-and-true present categories (dolce and fleurs, of course, always welcome) as well as a few fantastic gift ideas for the always-sacrificing and ever-nurturing moms of the world.
SWISS ARMY
Mom is always prepared—like the Boy Scouts. With this Victorinox Swiss Army credit-card-size tool kit—newly crafted in blush pink—she'll be ready for any emergency. The SwissCard has ten essential tools to deal with life's emergencies. Info: swissarmy.com.
---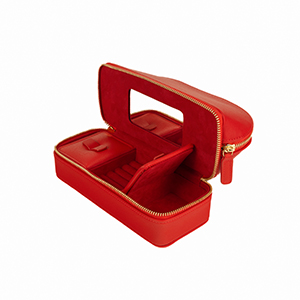 BROUK
When mom is in road warrior mode, she'll cherish this savvy, all-in-one jewel case and cosmetics bag, perfect for baubles and basics. The Duo Organizer from Brouk has a zippered pocket and a storage cache. Made from vegan leather. Info: broukandco.com.
---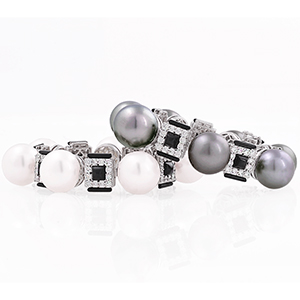 ELLAGEM
If mom is a "pearl of a girl," as song lyrics extol, why not shower her with the most sensational pearl bracelets? Onyx and diamonds gleam in between South Sea and Tahitian pearls, all set in 18K white gold, designed by the queen of pearls, Ella Gafter, of Ellagem. Info: 1stdibs.com.
---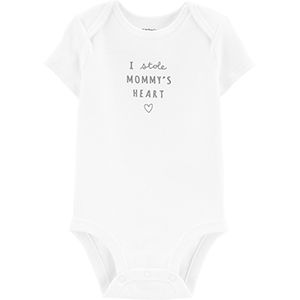 CARTER'S
For the new mom, what better way to announce baby's arrival to the world than on the new babe's chest? Carter's, a stalwart name among the tot set, makes a onesie that proclaims mom is the best in the world. Info: carters.com.
---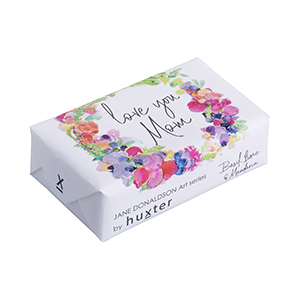 HUXTER
No soap opera here! Only the finest, triple-milled hand soaps from Huxter, which deliver a special message to mom. Hand-milled in Australia, these soaps are scented with basil, lime, and mandarin. Info: cieluxe.com.
---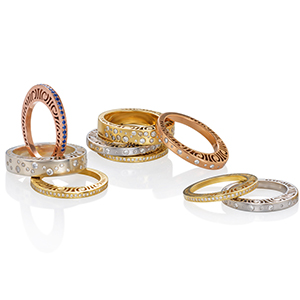 MARTHA SEELY
Tell mom she's a star: Former theatrical costume designer, the gifted jeweler Martha Seely, has created the Shooting Stars collection. Featured is a group of stunning stackable rings, in both 14K gold and sterling silver, in high-polish or matte finishes, accented with sparkling diamonds. Each bears Seely's hallmark filigree design. Info: marthaseely.com.
---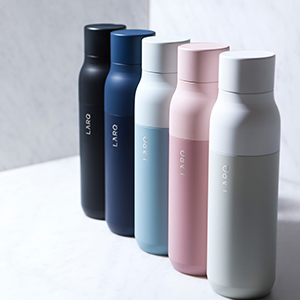 LARQ
Worried about germs in a re-usable water bottle? Keep mom safe with this remarkable product from the LARQ company, which has leveraged highly sophisticated technology. The miracle bottle uses proprietary and patented UV-C LED know-how to purify water and inner surfaces of its water bottle, through a photochemical reaction. Info: larq.com.
---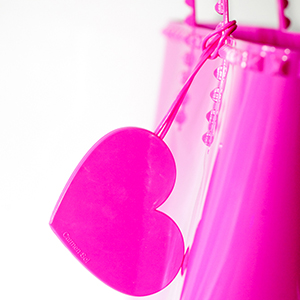 CARMEN SOL
Carmen Sol Espejo and Sebastiano Di Bari of Carmen Sol started their business in the Dominican Republic; their "jelly" accessories are wildly popular, sold in nearly a dozen shops in the Caribbean. Made in Italy, their handbag charms come in a variety of pop-art colors and deliver diverse messages. "Hope" and "Heart" seem to be just right for every mom. Info: carmendelsol.com.
---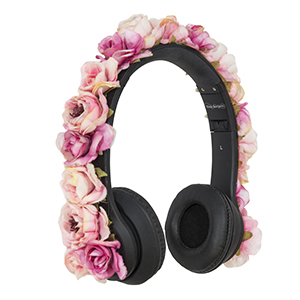 ROSÉ ROCKERS
For the secret rocker in mom's soul: Nicole Stillings, known as DJ Rosé of Rosé Rockers, has created headphones for women—high-quality, Bluetooth, wireless, with crystal clear sound, for a balanced audio experience, in colorful, rose-embellished styles at terrific prices. Info: roserockers.com.
---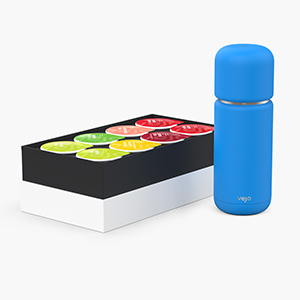 VEJO
The tasty pods from Vejo transform into smoothie-style nutritious drinks for the on-the-go mom. With a one-minute twist of the cap, mom can become a beverage barista! The portable blender magically produces a delicious drink, delivering performance-enhancing, nourishing blends. Info: vejo.com.
---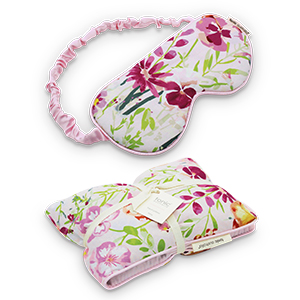 TONIC
Give mom a relaxing spa-like experience at home with Tonic's heat pillow, filled with organic barley and lavender, an ideal antidote to relieve stress, tension, and body aches. Available with a matching eye mask, both in fashionable fabrics. Info: cieluxe.com.
---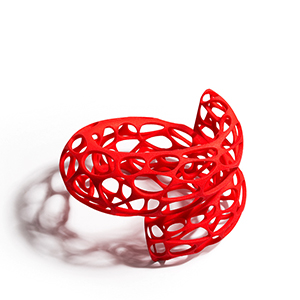 LEONA NY
Designer Akiyo Matsuoka of Leona NY has taken 3-D printing to fresh, glamorous heights with her jewelry, which is made to order in an extremely flexible, lightweight nylon plastic. It molds comfortably to the body, and is available in solid, saturated colors. Info: leonany.com.
---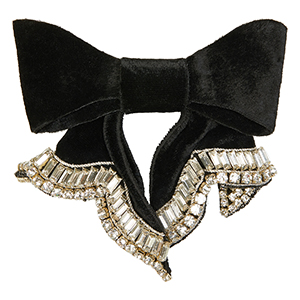 MIGNONNE GAVIGAN
Fashion designer turned costume jewelry artist, Mignonne Gavigan uses her artful eye and design flair to create sensational, exotic jewelry, and trendy accessories. Included in her collection is this hair accessory, that straddles a thin line between glam jewelry and head-turning hair adornment. Info: mignonnegavigan.com.
---
BLOSSOMS WITH A TWIST
Belle Fleur, one of the New York's premier florists, responded ever so quickly (and generously) to the recent business shutdown. To gladden hearts, co-owner and creative director, Meredith Waga-Perez, offered to send "virtual bouquets" to people—gratis. The idea went viral and the Belle Fleur team fulfilled hundreds of orders, sending alluring photos of exquisite bouquets to neighbors, teachers, colleagues, family, friends, and lovers.
The Internet gracefully "wafted" anemones to Milan and peonies to Martha's Vineyard, among the many destinations. As she penned the messages on the accompanying cards, Waga-Perez noted that peeking into people's unguarded, private sentiments underscored a narrative thread—a positive corollary during this painful, extruded time warp.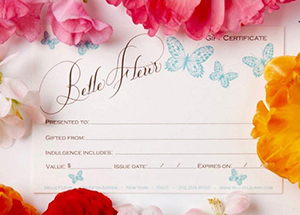 Waga-Perez huddled with her team (including Chief Ideas Officer, 15-year-old daughter Eva), and lit upon another bull's eye of an idea for Mother's Day: Honoring your mom by acknowledging the superheroes of this crisis—the health care angels and first responders at the figurative front. At print time, there is no way to predict when our city will be able to hang the "Open For Business" banner outside offices and shops (and no way to know whether it will be business-as-usual at that time in other parts of the country, where your mother may live).
So, Belle Fleur is offering online gift certificates. (You pick the amount, starting at $100.) When the shutters are opened, Belle Fleur will send a fetching arrangement to a superhero in honor of your mother. Belle Fleur will deliver your flowers with a heartfelt thank you to a health care provider whom they have identified. In turn, Belle Fleur will acknowledge this generosity with a note to your mom.
Comments Waga-Perez, "We view ourselves as more than a design studio of floral enthusiasts, but rather as the conduit for the love, friendship, and gratitude that fills your hearts. We are forever grateful for your participation, at this time more than ever."
For more information on Belle Fleur, visit bellefleurny.com. To arrange a flower delivery, write to contact@bellefleurny.com.