BITS & BAILEY
The Who, What & Where Of NYC's Shelter-In-Place Scene
By Bailey Beckett
As New York gets used to our socially distanced reality, Bailey has some options to stay fabulous, mentally and socially fit, plugged in and ready to emerge. "Time won't give me time," once crooned Poet Laurette Boy George. "But you and me, we know they've got nothing but time." To wit!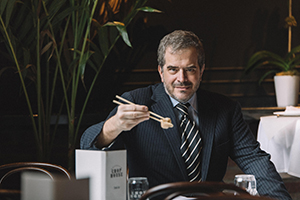 FEED!
Their restaurant food is great, but the heart behind it is even greater. Look no further than the Harlem restaurant FieldTrip, where owner JJ Johnson has earned a national profile for feeding NYC area hospitals. It started with 40 rice bowls sent to the Harlem Hospital Center and has grown exponentially. His early philanthropy was a harbinger of things to come. Dozens of GoFundMe sites are popping up to buy healthcare workers breakfasts, lunches and dinners, and major corporations are donating funds to feed, too. Info: fieldtripnyc.com
FieldTrip isn't that only restaurant in on the action. Brooklyn Chop House, a popular downtown hot spot, has been sending 40 dinners a night to the frontline staff at New York Presbyterian Hospital, in Lower Manhattan. "I personally walked into the emergency room, it is crazy how tirelessly they are working," said co-owner Stratis Morfogen. "Nurses are standing up with their eyes closed, resting on a counter for a minute… they are the true heroes." You are, too, sir! Info: brooklynchophouse.com.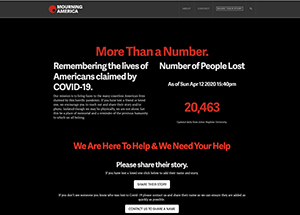 FEEL!
Times are uncertain, but one thing is: our desire to pay tribute to the ones we have lost from the virus. It's a cathartic, soul lifting experience to honor and remember our loved ones, and the best way to do it is a new site called MourningAmerica. It's a platform created by Drs. Dermot Jevens and Rebecca Heiss as a means to give back. Users can go online, post a bio and photo of someone they lost and write a tribute. You can also find victims on the site and add your own thoughts. "People are suffering great losses while being isolated from their family and friends at a vulnerable time," said Jevens. "They need an outlet to express their feelings and honor those who have passed." Added Heiss: "MourningAmerica. is our way of giving people a voice at a time when they need it most. People are trapped at home, unable to be with their loved ones, and are now experiencing profound loss. We hope this platform allows them a much-needed way to share their feelings and honor the victims of this deadly disease." Mission accomplished! Info: mourningamerica.org.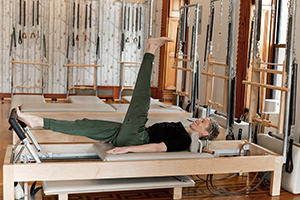 FIT!
Let's face it: weeks at home is not exactly good for the physique, and with health clubs still closed, you better get used to lovin' those love handles. Thankfully, a few boutique studios have transitioned online. One of my favorites is Aline Pilates, which is offering daily interactive classes on ZOOM led by owner Carey Macaleer and her staff. In addition to traditional classes, the Pilates haven offers pre-and post-natal sessions as well as classes for kids, which include meditation, stretching, Pilates and movement.
A portion of the proceeds benefit Covenant House, which provides food for homeless children. "This is a very uncertain time for New York and the country, and as the owner of a studio that trains many people throughout the day, it is necessary for us to cease in-person training and move our sessions online for the time being," says Macaleer. "Health and wellness are our utmost concern, and we're pleased we can allow our clients to continue their Pilates and fitness training in a safe, home environment." Aline will also be offering on demand video Classes with a private trainer and has made its video catalog of pre-taped classes available online. Info: alinepilatesnyc.com.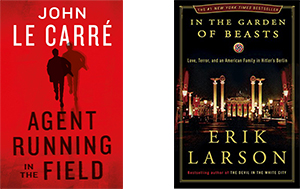 FANTASIZE!
At home orders have isolated millions, and kept us away from our loved ones, friends—and frenemies alike. So why not use the time to escape into history or good fiction? My favorite book during the quarantine has been D-DAY GIRLS: The Spies Who Armed the Resistance, Sabotaged the Nazis, and Helped Win World War II by Sarah Rose, which recently was released in paperback and is already a best seller. It's the true story about women sent behind enemy lines by Winston Churchill into Nazi France to help set the stage for the D-Day invasion. "These women broke barriers, smashed taboos, and altered the course of history," says Rose. "They were sent undercover, so they never expected glory, and their story was classified for almost seventy years after the war." Info: penguinrandomhouse.com.
Another WW2-related book is Erik Larsen's In the Garden of Beasts: Love, Terror and an American Family in Hitler's Berlin. This starts pre-war, when the new American Ambassador to Germany, William E. Dodd, moves his family to the country only to see it disintegrate under Nazi rule with his own eyes. Told painstakingly through letters, other correspondence and historical record, it is a chilling account of history in the making. Info: eriklarsonbooks.com.
Finally, for escapist prose, what better than a spy novel by its chief, John LeCarre. Bailey so enjoyed his latest, Agent Running in the Field, which follows a veteran agent of Britain's Secret Service into a labyrinth tale of espionage, brinksmanship and betrayal in a modern-day world. I'd tell you more, but then I'd have to kill you. Info: penguinrandomhouse.com.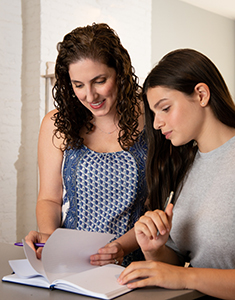 FOCUS!
Parents have been thrust into the roles of teachers during the shelter at home orders. To help, Bailey suggests some out-sourcing: The Greer Meister Group, a private tutoring and educational consulting practice that is offering one-on-one video conferencing, as well as small, online classes for kids 4 to 11 years-old.
Classes are interactive and feature a hands-on and fun math, science, or humanities activity. Each class is 45 minutes long, has room for up to four children, and costs $40 per child. "You can enjoy giggle-filled classes combining math, science, art, and movement taught by a brilliant math and science teacher who is also a professional modern dancer," says founder Caitlin Meister, who also lists "humanities and LEGO-based math classes designed to engage everyone's imagination led by an extraordinary math and ELA teacher who is also a professional actor just off a run on Broadway" as features of the service. "We are well-versed in the distance learning plans of NYC's schools, both public and private, and we are adept at providing distance learning support in addition to our usual content support and enrichment tutoring," Meister says. She created The Greer Meister Group 12 years ago and has distinguished the practice as a leader in content mastery, cognitive flexibility, and academic independence and perseverance. Info: greermeistergroup.com.
For the adult set, there's the wildly popular MasterClass where you select your class and instructor. Everything from Acting to Screenwriting and more: Learn creative writing from Margaret Atwood, Filmmaking from Spike Lee, and Cooking from Chef Gordon Ramsey. You can purchase classes with lifetime access to the class (and for a limited time buy a class and get one free for a friend). Info: masterclass.com.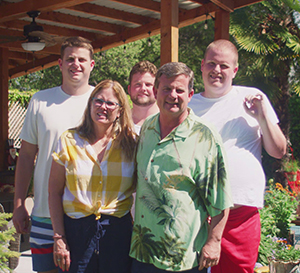 WATCH!
We're all savoring guilty pleasures, but first feed the soul. Spectrum of Love (YouTube) a 13-minute documentary about one family's struggle and acceptance of their two children's autism, and the unexpected love that emerged in the face of hardship. The short film, produced by Bo Magussen, includes touching family videos showing the progression of their sons Adam and Zack's disorder, as well as touching, present day interviews with members of the family. Magnussen got the idea after the father David, a friend, nearly died from a heart attack. "I have always admired his ability to handle a stressful and difficult situation," the producer says. "I became more aware of the rise of Autism rates in our country and wanted to tell a story that would capture peoples' hearts and shine a light on the challenges of autism  as well as the lessons that can be learned from it." It's powerful stuff, and just the right antidote in these troubled times to lift your spirits. "I think people will get from this movie the power of love as medicine and for parents with autistic children or parents of all children that acceptance sacrifice and commitment can lead to happiness," says Magnussen.