TECH TALK
Home And Away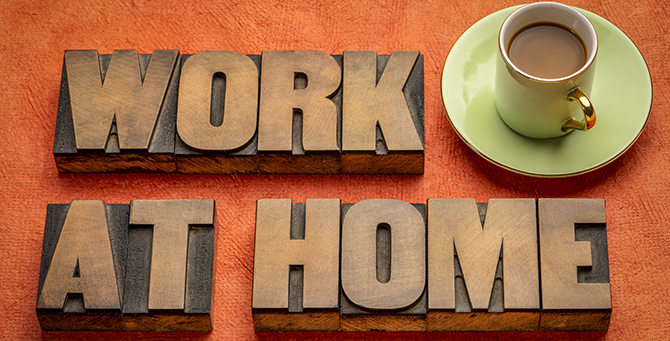 By Will Reed
Many of us have recently been confronted with either the need to work remotely or to find that our home-working arrangements have been neglected—and with no office to attend a few things need fixing.
This month's column covers some of the more useful tools and apps you will need to flourish while working from home. Who knows? Maybe the current plight will offer new opportunities and perhaps these technologies will help set you free.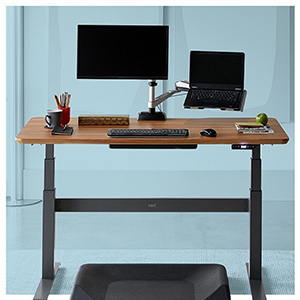 DESK
As we all know sitting at a desk all day is the new evil for our health. If you love your current desk but are seeking to stand in order to enjoy the benefits of better well-being invest in a VariDesk Pro Plus. The desk comes full assembled and sits on your existing desk and can be adjusted to one of eleven height settings to ensure perfect posture while answering those emails. Info: vari.com.
---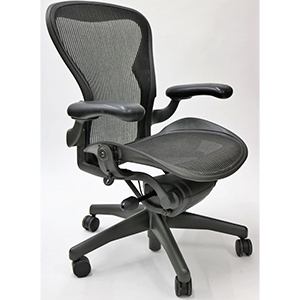 CHAIR
Head to Herman Miller for that feeling of ergonomic comfort. Designed by Don Chadwick and Bill Stumpf, the Aeron Chair has been around for over twenty years with over seven million sold. With a 12-year warranty that's long enough to satisfy any skeptic! Assembly is 100 percent green and the technology incorporated into the chair provides 8 comfort zones to help you through the day. Info: store.hermanmiller.com.
---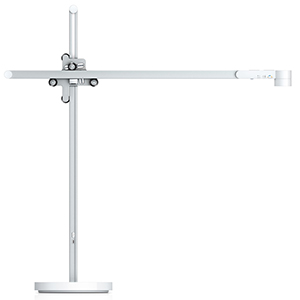 DESK LAMP
Working in a dark nook and cannot see your papers? Just imagine a lamp which sets the light level required based on knowing where on Earth you are and the time of day. Imagine it being able to adjust for the age of your eyes. Prepared to be genuinely amazed by Dyson's Lightcycle Task Light. Info: dyson.com.
---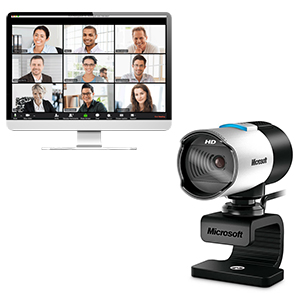 WEBCAM
The current crisis has brought video conferencing to the forefront with apps like ZOOM, as well as Skype and others. You have probably seen some examples on 24/7 newscasts with unreliable or old webcams which leave them looking decidedly average. Look and sound your best with the Microsoft LifeCam for Business. This webcam has optics which can make low-light environments look better at 1080p resolution and spotless audio through a high-fidelity microphone. Info: microsoft.com.
---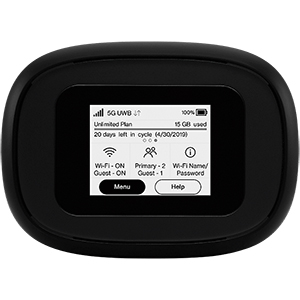 INTERNET
Your home office set-up will comprise either a desktop computer connected to the internet via a LAN cable or else a laptop connected by Cable or Wi-Fi to the Internet. Problems with your Internet connection will make or break your experience. We recommend reviewing any existing home Internet provision for available upgrades or even a new modem. For wireless users the magic phrase is 802.11ac: the latest, and fastest standard for Wi-Fi connectivity. Ensure your modem and computer have these standards embedded in order to get the best from your equipment.
If you cut the cable and need internet connectivity at home, consider purchasing a mobile hotspot. Sold by major cellphone providers a hotspot is basically the data capability of a cellphone and with a contract is used to connect devices via Wi-Fi to the Internet. With 5G wireless on the horizon, you will be buying a device which you can get years of high-speed service from as 5G rolls out and becomes more affordable. Typical hotspots include Verizon Inseego 5G MiFi M1000 Hotspot and AT&T NETGEAR Nighthawk Mobile Hotspot Router. Info: Verizon.com; att.com.
---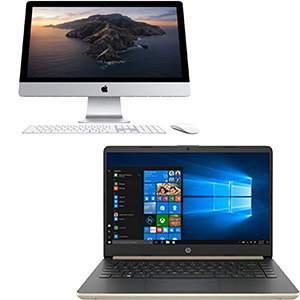 COMPUTER
If you find that the computer you own is s-l-o-w, it might be time to invest in a new desktop/laptop computer. Your options are fundamentally the desktop (bigger screen) or a laptop (more mobile). Second decision is that of a Microsoft Windows or Apple operating system. Remember: Apple is regarded to be more reliable but tends to come with a higher price point. Desktop computers to consider include the all-in-one Apple iMac (in 21" or 27" screen versions) or HP Pavillion 23.8". For laptops the HP Envy 17.3" windows laptop and Apple MacBook Pro 13" offer solid choices for handling you work needs. Info: apple.com; hp.com.
There will undoubtedly be other items and tools you will need to add to your home office. File cabinets, desk organizers, bookshelves—all depending on the type of work you do and the space you have. Use this checklist to get started thinking the important components. You are now on your way to a streamlined and efficient home office.
---
ALSO ON THE MUST-HAVE LIST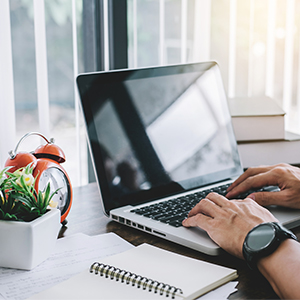 PRINTER/MULTIPURPOSE MACHINE
Even if you work in a paperless office, there will be times when you need to scan, fax, and even make copies. If this is common in your company/business, invest in a multipurpose machine that can manage all of these tasks.
SURGE PROTECTOR Although often overlooked, a surge protector should be a staple in any home office that uses computer equipment.
BACKUP DRIVE/PERSONAL SERVER
Once the home office is up and running, you will need to have a plan for backing up and protecting your data. You can use a cloud-based backup service to copy files automatically. Additionally, it's a good idea to have an a external drive in place. They are relatively affordable and can save your business in the case of computer failure.
PAPER SHREDDER
A shredder is a must for destroying confidential information. And for every piece of non-sensitive paper, consider getting a recycling bin.