TIME OUT WITH…
Ed Michael Reggie
By Bailey Beckett
Ed Michael Reggie is the epitome of the modern-day entrepreneur. The New York resident has started, invested in, and sold start-ups companies through his company Future Factory for years, which he began after a highly respected career in healthcare. Having taught entrepreneurship at Tulane University in his native Louisiana, he knows better than most an opportunity when he sees one. 
But he could not have expected the funeral business would provide his biggest challenge and opportunity yet. After hearing from colleagues and co-workers about the difficulties of planning services, and understanding prices, his curiosity was piqued. He began months of research into this often-insular industry, and he found that little transparency, secretive pricing, and lack of information for consumers inspired his newest venture: Funeralocity, the Internet's only free price comparison website. The site launched last year to great fanfare and has steadily become the go-to platform for anyone searching for a funeral home.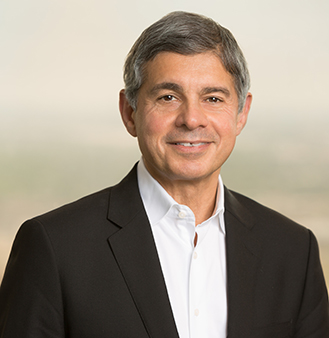 How has the Coronavirus affected your business?
It has put us right at the center of it here in New York City. We have been assisting grieving families looking to make last arrangements when they could not find a funeral home. We have staffed our helplines with licensed funeral directors to help these families make plans under challenging conditions. It is a scenario that has never been seen before. The need for services was considerably heightened, and some homes could not handle the demand.
Additionally, stay-at-home restrictions made having in-person services challenging, so virtual funerals became an option that homes began offering. That is why our staff helplines proved helpful: we were able to find homes for callers that could handle their needs, including religious/ cultural/ spiritual considerations, which are always essential factors in planning services. Our traffic from the New York area increased over 100 percent, and one of the things we are watching is the pricing of funeral homes in the region. By our analytics, it appears that prices increased during this crisis.
What are the misconceptions about funeral planning?
Statistics show that most consumers call only one funeral provider in their time of need. People do not often realize the vast price differences between funeral and cremation providers. As with every other purchase, it is essential to shop around. A funeral is typically the fifth most costly expenditure in one's life.
For more information on Funeralocity, visit funeralocity.com.
Tell us more about Funeralocity. 
We are a free comparison website that lists prices, locations, and contact information for nearly every funeral home and crematory in the U.S. Ninety-one percent of funeral homes do not list their prices. With our platform, you can find the most up-to-date costs for nearly every business. So, whether you are planning your funeral or for a family member, you now have a resource that can provide you all the information you need with a simple search.
Why is this needed?
Planning a funeral is something you will do once or maybe twice in your lifetime. It is not an everyday event. And so, people are naturally inexperienced in this regard. Often, they live far away from their loved ones. Funeralocity is a website that makes this process easier. You can search funeral homes in any geographic area, compare prices, and find the appropriate contacts from the privacy of your own home, no matter where you live.
What have been the challenges in this marketplace?
It is a fragmented industry with most funeral homes and cremation providers very much rooted in their communities. Funeralocity is a one-stop destination that can connect users to thousands of funeral homes across the country.
What has been the reception of Funeralocity since your launch last year?
The response has been beyond our expectations. We have many thousands of visitors come to our website and received news coverage across the country. Especially important to me has been the support we have received from hospice professionals working in the field. We are heartened that the public has found Funeralocity an honest and transparent resource when planning a service. All our information is independently collected and vetted, and people appreciate that because there is no other site that offers this vital information.