Time Out With…
By Bailey Beckett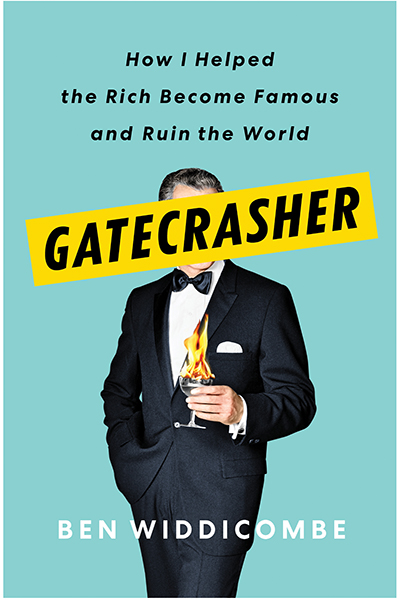 Ben Widdicombe didn't aim to work in the gossip trenches, it just kind of happened. The native Australian and his partner had come to New York in the late 90s and got the idea to launch a fashion platform called Chic Happens.
It was ahead of its time, a precursor to Perez Hilton, The Zoe Report, Daily Front Row, but in the late 90s it couldn't get traction. "However, we were old enough to exist before social media, which changed everything about gossip reporting, and completely washed away the blog generation. I'm grateful we found that niche and were able to thrive in it."
ON THE FRONTLINES
He never gave up wanting to do something in media and started feeding the New York Post's Page Six celebrity sightings. From there Widdicombe got his own column, Gatecrasher, in the New York Daily News, covering the Hiltons, Trumps and other gilded heirs looking to leverage their fortunes for fame and notoriety. "Gossip culture is garish fun, but I believe it is also a bellwether of the deeper currents in American public life. It anticipates mainstream culture and even political outcomes," he says. After 10 years on the frontlines, though, Widdicombe got sick of celebrities and pivoted to covering society, contributing feature stories on about the one percent for Town & Country and covering their affairs for the New York Times, which gave him his own column.
I was born in Sydney, Australia. My parents decided we move to Los Angeles, where I grew up. Before long, I moved to New York for graduate school and now reside in Greenwich Village with my husband, a native New Yorker.
The opposite worlds gave him the idea to write Gatecrasher: How I Helped the Rich Become Famous and Ruin the World, which details his 20+ years on the frontlines, and keen observations about the uber wealthy no longer happy with just money—they thirsted for fame, too. Gatecrasher is filled with delicious details. The book, which Widdicombe worked on while covering social nightlife for the Times, is by far the read of the year.
We recently caught up with Ben and learn more about the celebrity world.
What's the best/worst assignment you've ever had?
In 2000, before the dot com bust, there was crazy money spent on press junkets. A bunch of Brazilian plutocrats flew journalists down there to look at museums—in luxury. The worst was to wait at the bottom of a mansion's driveway in the Hamptons because Angelina Jolie was attending a benefit there, and I had no access.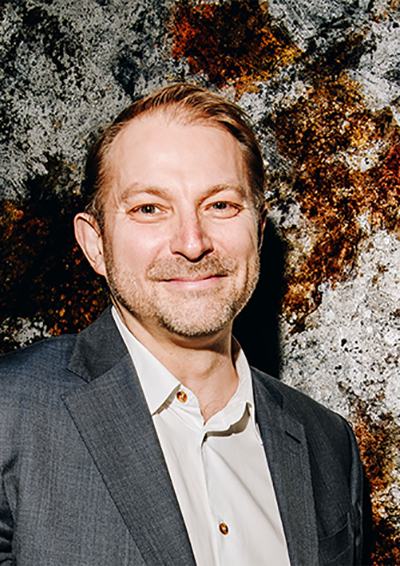 What were some of the most memorable calls/complaints from celebrities about their coverage, and how did you handle it?
Donald Trump sputtered spittle all over my face at Mar a Lago in a fury over something I had written, and Crispin Glover once phoned out of the blue and yelled at me because I had been snarky about a film he screened at Sundance. But you need a thick skin to be a journalist; otherwise you're in the wrong profession.
How did your background as an Australian immigrant factor into your early years on the job as you tried to climb the ranks?
I think it's helpful to look at any culture from the perspective of being an outsider, because it highlights what elements are unique and distinctive to a particular time and place, and which others are just an expression of indelible human nature.
What was the most surprising thing we should know about the lifestyles of the rich and famous?
That hanging out with them looks glamorous but is mainly just stressful and expensive.
If you could give one piece of advice to someone looking to start gatecrashing, what would you say is most important?
The three golden rules of gatecrashing are: dress the part, act like you belong, and always be ready to sail with the tide.
Americans see so much gossip nowadays: on the newsstands, on Twitter, etc. Are there any preconceived notions you'd like to set right?
Gossip journalism can be done ethically, just like any other kind of journalism or profession. Celebrity and democracy run on parallel tracks, since they are both popularity contests. Gossip culture is popular culture is mainstream culture, and in a democracy, mainstream culture determines political outcomes. In our modern era of decentralized media, with the new social norm that there is no such thing as too much personal publicity, there is much less separation between low culture and high office.